Are you having trouble finding the right e-cigarette for a phenomenal vaping experience? Or are you constantly being scammed by low-quality brands? Now is the time to invest your effort and money in top-notch vaping brands that professionals in Pakistan are using. Vaping industry is constantly flourishing, and new and advanced vaping devices hit the market every other second. Keep up with the latest vaping trends by following these top ten brands for vapes in Pakistan.
Top 10 Vape Brands in Pakistan
Here is a list of top 10 Vaping and E-cigarette brands in Pakistan. Keep Scrolling to Read more.
1. VAPORESSO
VAPORESSO is quite famous in the vaping industry for its affordable prices. Moreover, its gadgets are remarkable with innovational chipsets, and its striking surfaces have high-quality OLED screens.
One of their best selling devices is Vaporesso Luxe 2 220w Starter, equipped with a 5W-220W output range. The Vaporesso Vaporesso Luxe II is powered by dual 18650 batteries with 220W. The NRG-S tank comes with 8ml juice capacity and GT4 Meshed Coil/GT Meshed Coil
2. VOOPOO
VOOPOO is a vape brand with an international market repute. The company has launched several vape series all over the world. The most famous one is the "VINCI series".
Moreover, The VINCI vapes are portable, innovative, and have adjustable power because they retain the giant clouds of traditional MOD. The VOOPOO VINCI 2 POD KIT is one of the best selling POD Mods in Pakistan
3. SMOK
SMOK has set up its headquarters in China. The company ships its products worldwide, including in Pakistan. Their vaping kits are the most famous in Pakistan.
In addition, their bestselling product is SMOK Vape Pen V2 60W Starter Kit. Offered in more than 5 colours, this is one of the cheapest vapes in Pakistan with prices starting from PKR 3,999/-
4. UWELL
Uwell is a high-tech vaping brand that started its journey in 2015. They have always focused on providing users with unique technological vape products while maintaining a strict control system and adhering to the ever-changing market demands.
The AK2 Pod System is the latest MTL starter kit by UWELL. The device features the latest Pro FOCS technology which delivers high-quality vapour and makes it leak resistant.
5. JOYETECH
JOYETECH is a famous vaping brand because of its contemporary vape items that will not disrupt your budget.
One of its hottest products is Joyetech Atopack Magic Starter Kit 1300mAh. Because it's a vape starter kit for beginners, the price ranges less than Rs 3,999/-
6. INNOKIN
INNOKIN is a Chinese vaping company. Its branded vapes are pretty famous among Pakistani vapours. The company founders had a clear incentive of helping adult smokers to live a smoke-free life by switching to vapes.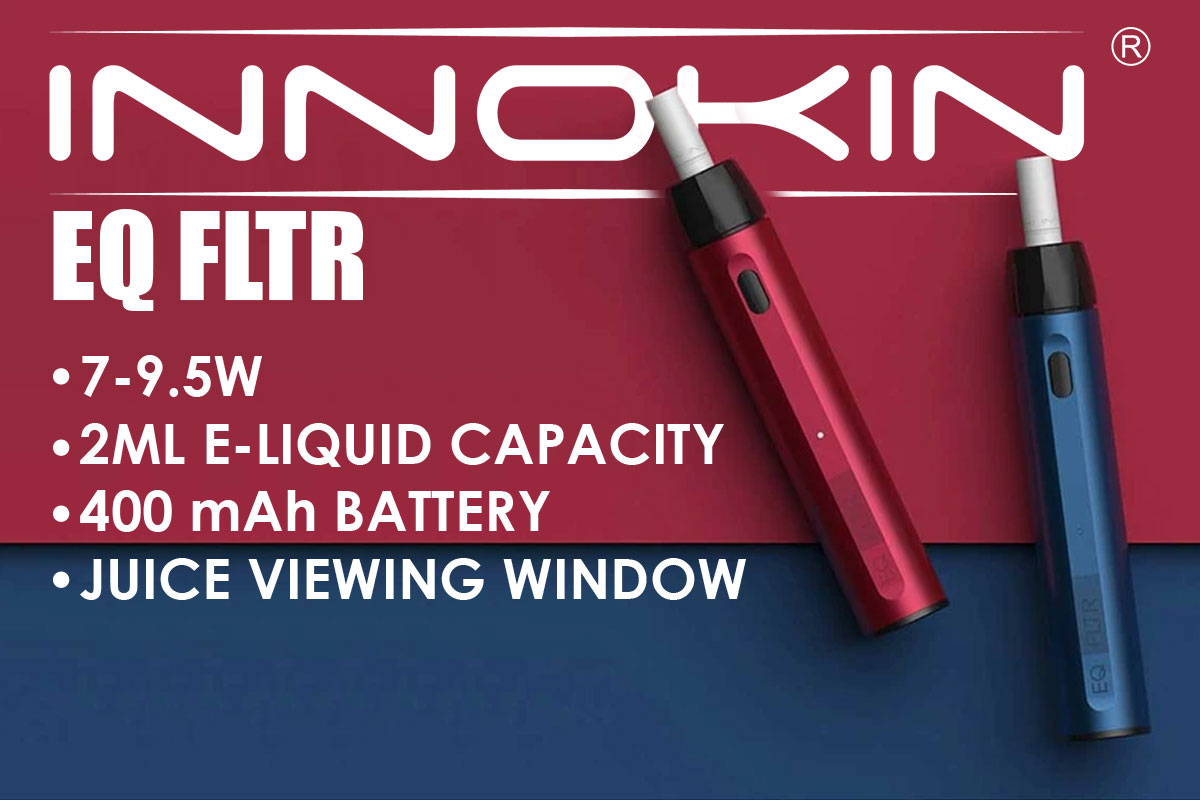 EQ FLTR 9.5W Pod Kit is the latest product of INNOKIN. In addition, affordability, diversity of flavours, and convenience to use are the major features of this product.
7. GEEKVAPE
GEEKVAPE started its vaping journey from China in 2015. They are one of the most renowned Vaping brands globally. They are known for their high-quality vapes, tanks and coils.
The Aegis Boost Pro 100W is one of the most successful Pod Mods by GeekVape, Prices start at just PKR 6,999/-
8. ASPIRE
Aspire is the latest vaping brand with an AIO (all in one) device acquainted with an ergonomic design that feels good in the hands. Its advanced auto-fire feature promotes convenient vaping.
Aspire Spryte AIO Pod Kit is one of the cheapest vapes in Pakistan at PKR 3,999/-
9. JUSTFOG
Justfog is one of the first brands to introduce POD Systems in Pakistan. The JustFog MINIFIT Starter Kit is the cheapest VAPE in Pakistan at PKR 2,999/-.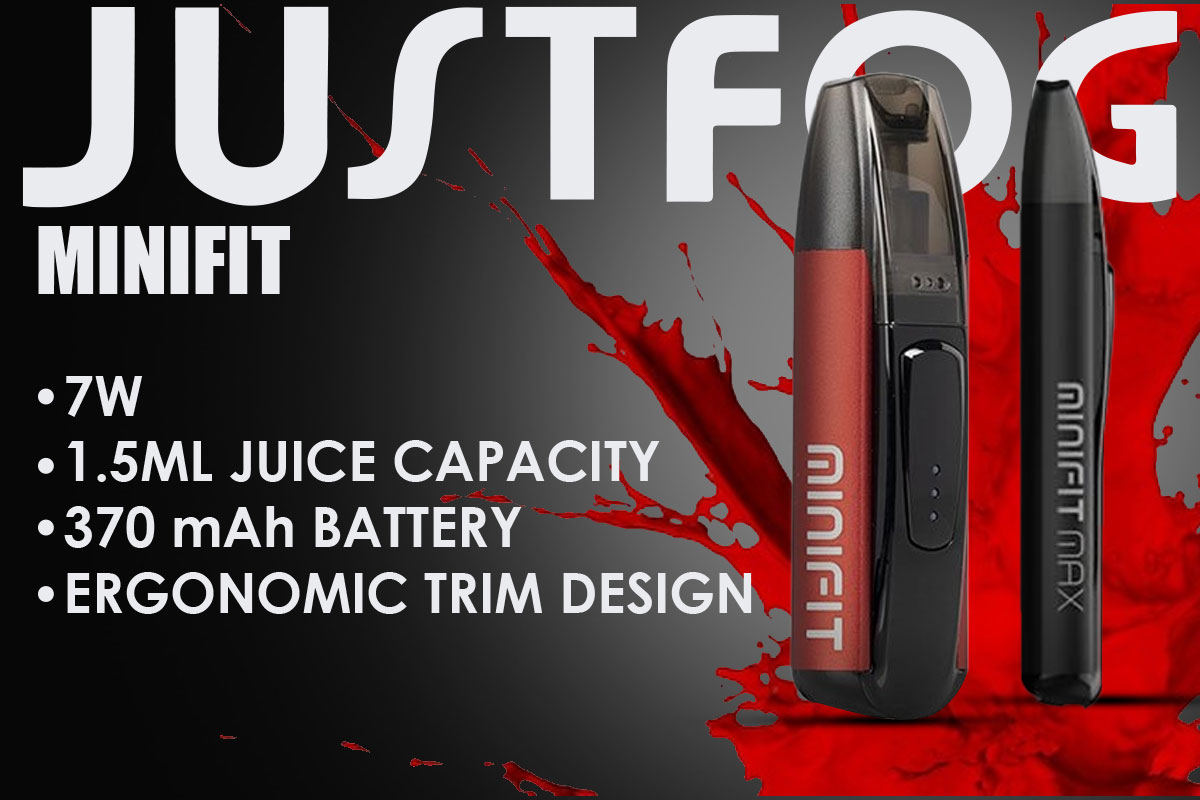 The lower end pricing of the minifit kit makes it an ideal choice for new vapers and smokers who are looking to quit smoking.
10. FREEMAX
FreeMax is one of the best hardware manufacturers of innovative vape coils, kits, and tanks. It has been a spotlight in the vaping industry with its most successful products, FireLuke Mesh Tank and Mesh Pro Tank.
They offer an ethereal vaping experience and a flavour-intensive hit. The MAXPOD 11W Starter Kit by Freemax is a best seller in Pakistan. Priced at PKR 4,749/-
There you have it. We hope the information above will help you make an informed decision. Check out our product range here: