Esco Bars Disposable Vape – Strawberry Banana 50mg (2500 Puffs)

Esco Bars Disposable Vapes by Pastel Cartel are currently one of the most popular disposable vapes because of their design, flavour quality and functionality. This strawberry Cream flavour is creamy and sweet. It features a mesh coil, which really makes the flavour pop. It has an integrated 1000mAh battery and carries 6ml of Nic Salt E-liquid. Esco Bars Disposable Vapes have 2500 puffs that will last you a while.
Strawberry Banana:
A fruity mix of tart strawberry and exotic banana.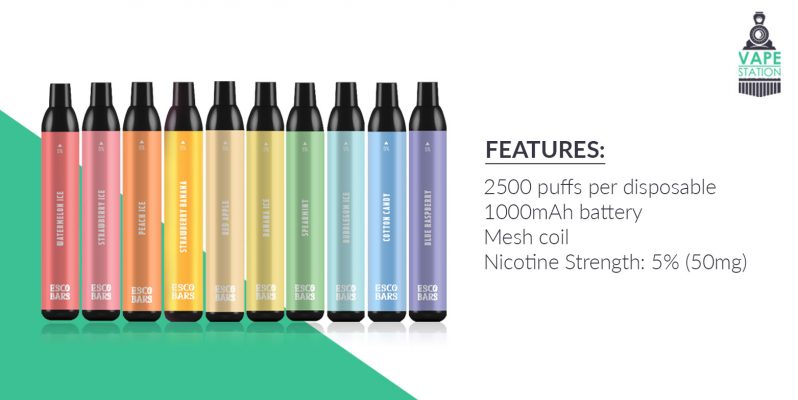 Product features:
2500 puffs per disposable
1000mAh battery
Mesh coil
Nicotine Strength: 5% (50mg) only
Includes:
1 x Esco Bars 2500 Mesh Disposable Device
Quick Links :
Vapes
E-Liquids
Nic Salts
Tanks
Accessories 
Special Sale