Augvape Intake 24MM RTA Tank 4.2ml
Check out the Intake Tank infographic to help you better understanding how the product works!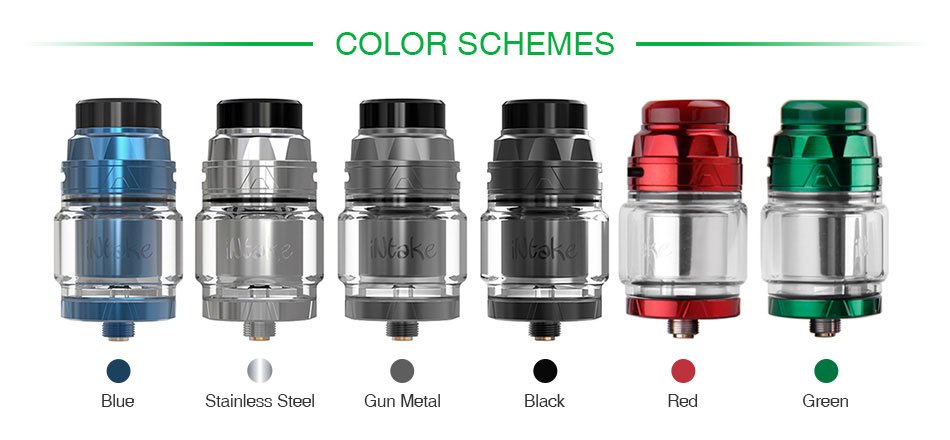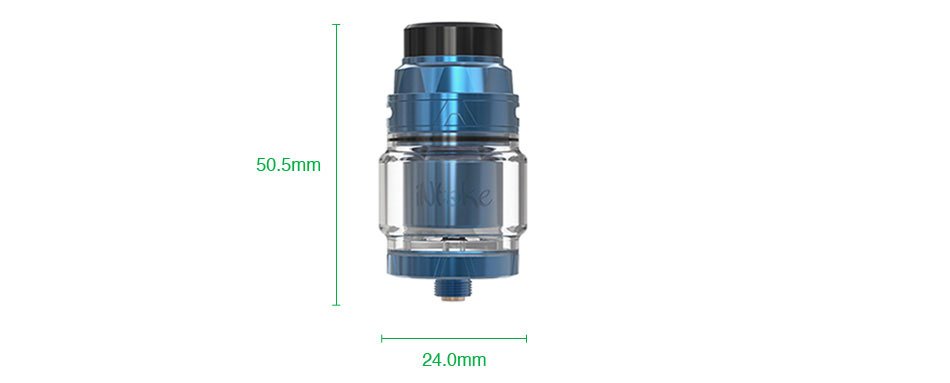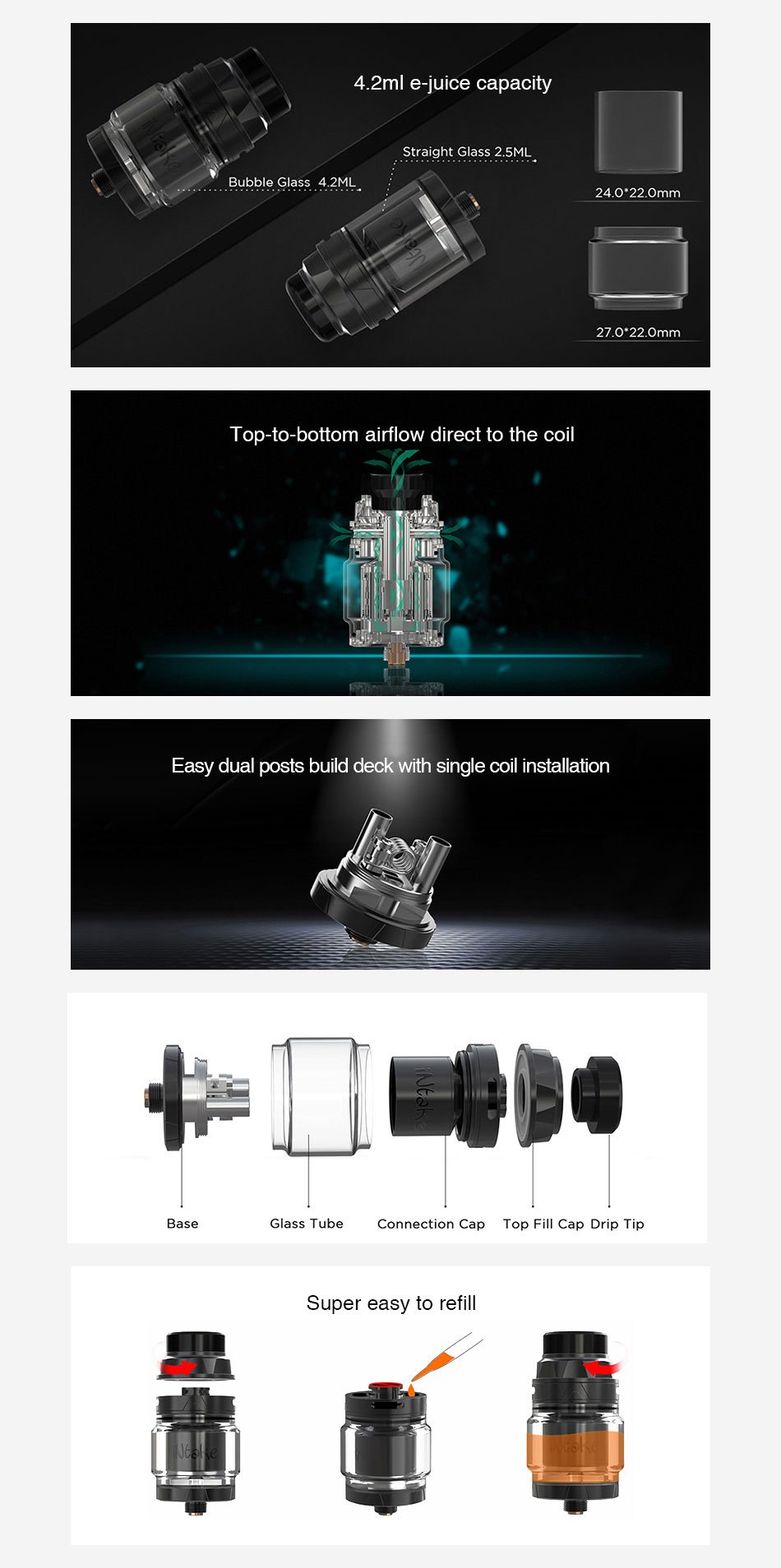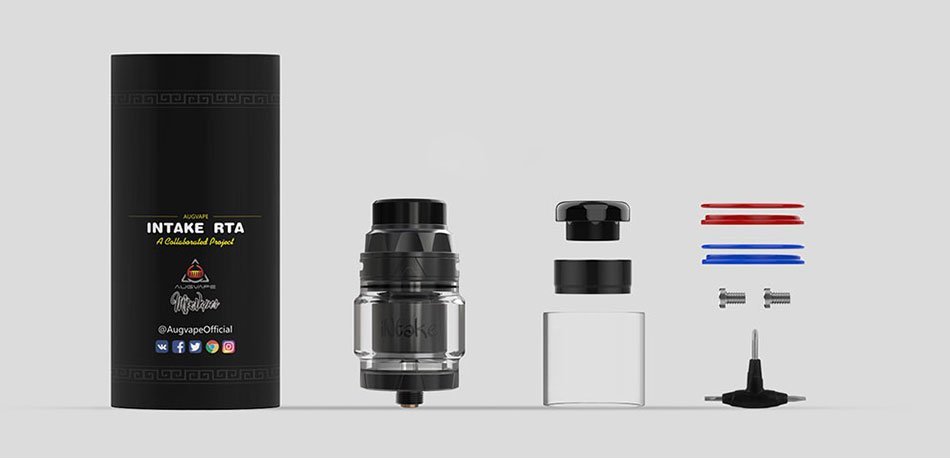 Augvape Intake 24mm RTA is the rebuildable brainchild of collaboration between Augvape and Mike Vapes, featuring an expandable juice capacity, easy-to-build build deck, and a convenient top fill system with large fill ports. The Intake 24mm RTA has an expandable eLiquid capacity by swapping out the tank glass, easily increasing the standard capacity of 2.5mL to 4.2mL using the included bubble glass. In addition, the spacious build deck plays home to two posts, hosting a single 3mm terminal per post for an effective single coil configuration.
Design and Airflow Intake RTA
Airflow is inlet via the top adjustable dual airflow ring and is channeled down beneath the coil and is concentrated into 3 individual outlets. The Intake RTA features a simple but effective top-fill system that is operated by pressing and turning the top cap a quarter-turn counter-clockwise, allowing the top cap to pop off and revealing two oversized fill ports.
Features:

Collaboration with Mike Vapes
24mm Diameter
2.5mL/4.2mL Juice Capacity
Superior Stainless Steel Construction
Pyrex Bubble Glass
Spacious Build Deck
Dual Post – Single Terminal Per Post
Top Secured via Phillips Screw
Single Coil Configuration
Large Triple Outlet Airflow Aimed At Coil
Dual Top Adjustable Airflow Ring
Single Internal Chamber
Quarter-Turn Threaded Top Fill System – Dual Fill Ports
18mm Wide 810 Resin Drip Tip
Gold-Plated 510 Connection
Available in Black, Stainless Steel, Gunmetal, Blue
Includes: