Eleaf iStick Pico Pod Price in Pakistan
Eleaf iStick Pico Pod System is available in Pakistan at a price of Rs. 7,499/-. You can order it from our website or visit our outlet stores in Karachi.
Eleaf iStick Pico Pod System Specs:
Let's explore some of the key specs of this kit:
Its sleek and gorgeous structure makes its design premium.

It has an intuitive OLED Display as well.
It has a top Fill System, which is the most convenient.
It has Three Button Operations that Bottom Adjustment Button controls.
It has a Versatile Temperature Control Regulation system to prevent vapes from Overheating.
It has a MicroUSB Charging Port for charging purposes.
It has a Minimum Atomizer Resistance of 0.05ohm

It has 2L of Maximum Juice Capacity.
Pro tip: After filling up the pod, wait for 10 minutes and start vaping. 
Easy To Use:
It is a very Easy to Use device. Its System is excellent for those that are on the go. You can fill the pod with a simple top filling method. 
Pod Details:
It has a Pod Capacity of 2ml and gets refilled by the top fill system. 
Design:
The smooth logo and matt surface look elegant. It is comfortable to hold and feels good in the hand. It is a slim set-up that's simple to use. It is made up of Aluminium. It is available in 7 different shades: White, Silver, Grey, Pink, Black, Brushed Silver, and Full Black, which you can choose according to your preference.
Eleaf iStick Pico Battery:
It features a 18650 High-Amp Battery that supports your vape. It can fully charge the device within 90 shortly,
Watts
It has a 1~75W Wattage Output Range, perfect for any vape. The Wattage adjustment allows the user to select the desired output, depending on the nicotine strength and flavour they choose to use.
Device Protection:
This device is safer to use as it provides Overcharge Protection. It protects against excessive currents and stops the vaping device from working when the current reaches beyond the limit. Additionally, it takes care of Over-Current and Over Temperature Protection, saves your battery and takes care of your safety concerns.
Check out the Pico 75 infographic to help you better understand how the product works!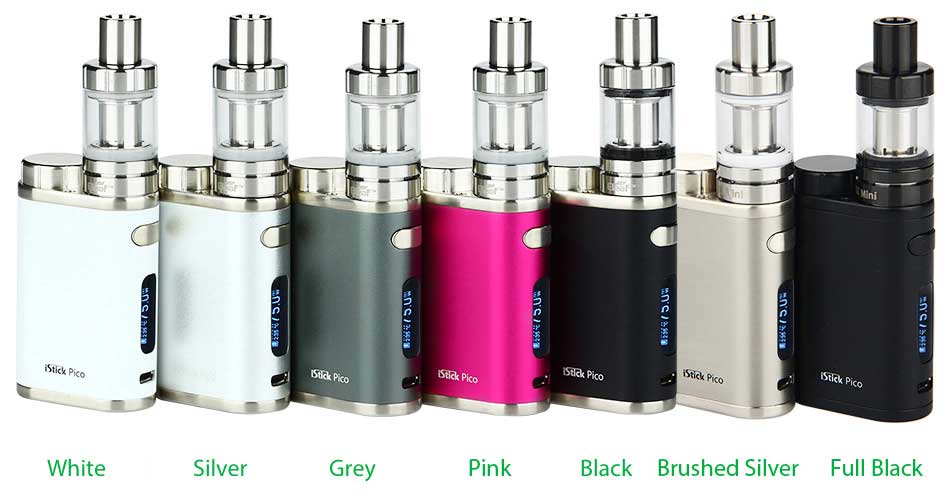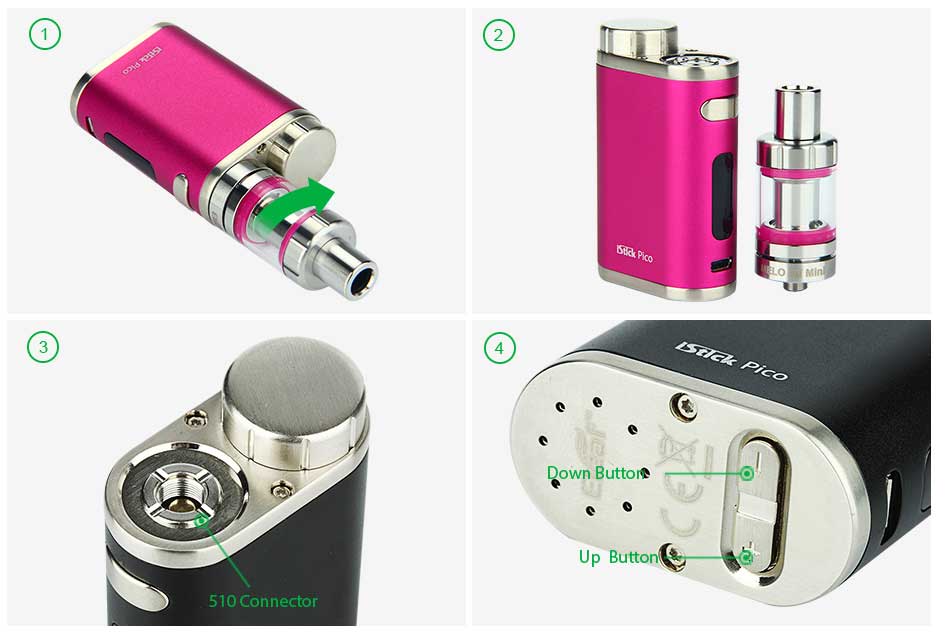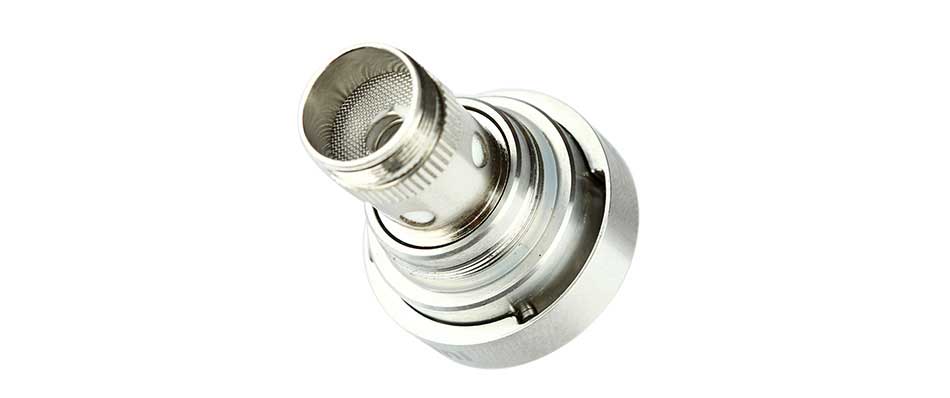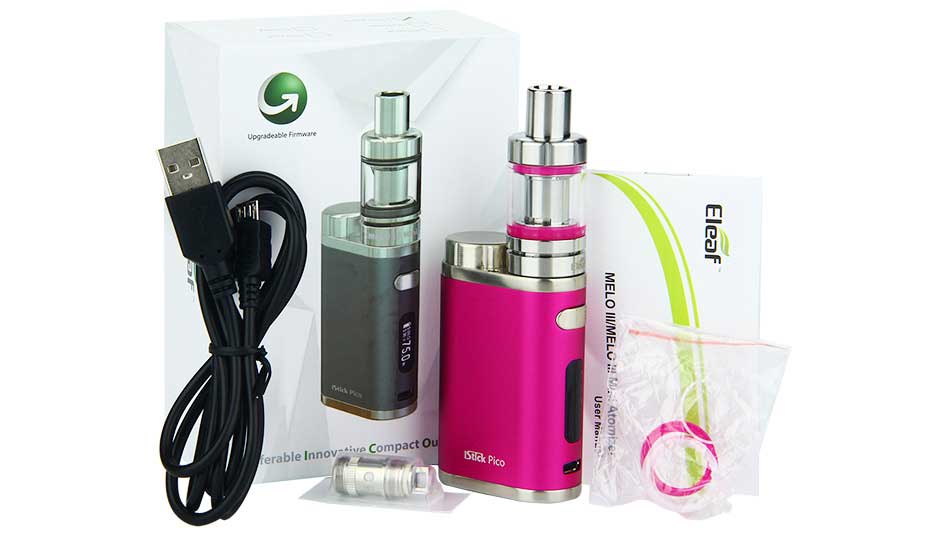 Eleaf iStick Pico 75W TC Box Mod Features:

Single 18650 High-Amp Battery – Not Includes
70.5mm by 45mm by 23mm
Wattage Output Range: 1~75W
Minimum Atomizer Resistance: 0.05ohm
Temperature Range: 200-600
Versatile Temperature Control Regulation
Ni200, Titanium, and Stainless Steel Compatible
Temperature Coefficient of Resistance Adjustments
Three Memory TCR Mode
Intuitive OLED Display
Three Button Operation
Bottom Adjustment Buttons
Highly Responsive Operational Usage
Top-Loaded Battery Cap
MicroUSB Port
Spring-Loaded 510 Connection
Tank Features:

22mm Diameter
2mL Juice Well
Superior Stainless Steel Construction
Pyrex Glass Reinforcement
Convenient Top-Fill Design
Hidden Adjustable Airflow Control
Heat Insulated Widebore Drip Tip
Melo Mini III Coil System
Interchangeable Coil Heads – Atlantis, Triton, cCell Coil Compatible
0.3ohm Kanthal Coil (30~80W)
0.5ohm Kanthal Coil (30~100W)
510 Thread Connection
Includes:

1 iStick Pico 75W TC Mod
1 Melo III Mini Tank
1 0.3ohm Kanthal Coil
1 0.5ohm Kanthal Coil
1 MicroUSB Cable
1 Colored Seal Rings
Instruction Manual
Quick Links :
Vapes
E-Liquids
Nic Salts
Tanks
Accessories 
Special Sale