RELX Replacement Pods in Pakistan
RELX Classic Pods – Mint 2% , 5% Nicotine
RELX provides the ease and convenience for smokers that that are looking to quit smoking without coils, buttons, mess or refilling. RELX device features an automatic draw system that provides the same effect and feel of drawing on a cigarette. The RELX device is meant for Mouth to Lung ("MTL") meaning that puffs give a similar ploom of vapor to a cigarette.
The RELX Pods are designed to deliver delicious flavours in very easy to use replacement 2ml pods. Whether you are a fan of classic tobacco or tropical fruits, RELX will have a flavour that will transform the way you choose to vape. RELX Pods are available in 12 incredible flavours, all come in a pack of three.
RELX vape pods gives you a different experience of Vaping. A pod has around 650 puff which is equivalent to about 3 packs of traditional cigarettes. Compared to the traditional nicotine salt products in e-cigarettes, RELX Pods uses a more neutral and mild organic nicotine salt, which can stimulate dopamine secretion. Dopamine is also a well-known happiness factor that can effectively relieve stress, relax the body. RELX is engraved on the measured taste of your feeling, which greatly restores the taste of real smoke.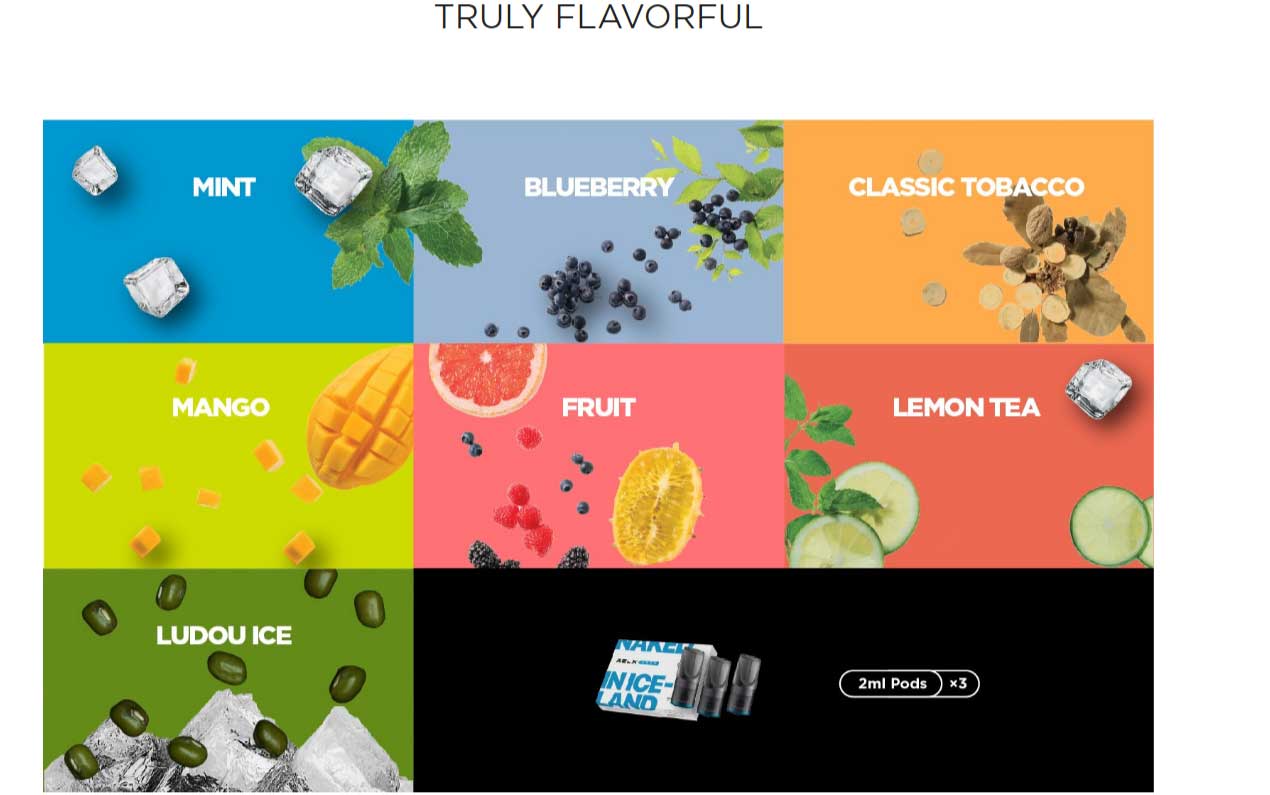 Freshen up with this cool sensation of a flavor! RELX Classic Pod Mint is a blend of cool and refreshing icy aromas of menthol that will surely chill your soul. RELX Classic Pods utilize its innovative FEELM technology. The wicking material is based on a ceramic block with a flat thin heating element to ensure exceptional vapor production and a smooth flavor profile.
3 Pods per Pack
2% , 5% Nicotine strength
2.0 ml Pod Capacity
Available puffs per pod around~650 puffs
Heating wire resistance: 1-1.2Ω
Maximum Wattage: 6W
Only compatible with Relx Classic Starter Kit
Includes:
3 x RELX Classic pods per pack
Quick Links :
Vapes
E-Liquids
Nic Salts
Tanks
Accessories 
Special Sale