Uwell Caliburn AK2 KIT Price in Pakistan
Uwell Caliburn AK2 Pod is available in Pakistan at a price of Rs 5,999/-. You can order it from our website or visit our outlet stores in Karachi.
Uwell Caliburn AK2 KIT Design:
It has Elegant packaging, giving it a bold and matte look. It is convenient, lightweight and portable. It is available in 4 different shades: Classic Black, Graphite Gray, Turquoise Blue and Neon Orange, which you can choose according to your preference. It is constructed from Aluminum-Alloy Chassis.
Pod Details:
It has a 2ml Refillable Pod Capacity which gets refilled by the Top Fill System. 
Watts
It has a 15W Wattage Output Range, which is ideal for any vape. The Wattage adjustment allows the user to select the output they desire depending on the nicotine strength and flavour they choose to use. Higher wattages burn out and reduce the battery life.
Device Protection:
This device features Short-Circuit and 8 second Cut of protection as it protects against excessive currents and stops the vaping device from working when the current reaches beyond the limit. Additionally, it takes care of Low Voltage Protection, saves your battery from getting charged at Low Voltage, and takes care of your safety concerns.
Battery:
It features an Integrated 520mAh Battery that supports your vape for a day. It has an LED battery life indicator light on your device. It can fully charge the device within 90 minutes.
Review & Specs:
Let's explore some of the key specs of this kit:
It comes with a refillable pod capable of holding 2ml of juice.
Each kit comes complete with two Caliburn A2 refillable pods that feature mesh coils for better flavour.
It has a Magnetic Pod Connection which makes it leak-proof. 
 It has a Top Fill System, and Meshed Coil Pod's resistance is 0.9ohm.
It features a dual method firing mechanism, using either the draw-activated firing mechanism or the intuitive firing button.
It has a draw-activated firing system, which makes it great for those on the go.
It has Pro-FOCS flavour technology, which recycles drawn airflow through the atomizer core to load the airflow with condensed flavour.
Pro tip: After filling up the pod, wait for 10 minutes and start vaping. 
Easy To Use:
It is a very Easy to Use device. Its System is excellent for those that are on the go. You can fill the pod with a simple top filling method. 
Packages:
1x Uwell Caliburn AK2 Device

1x Meshed – H 0.9Ω

1x user manual

1x silicone lanyard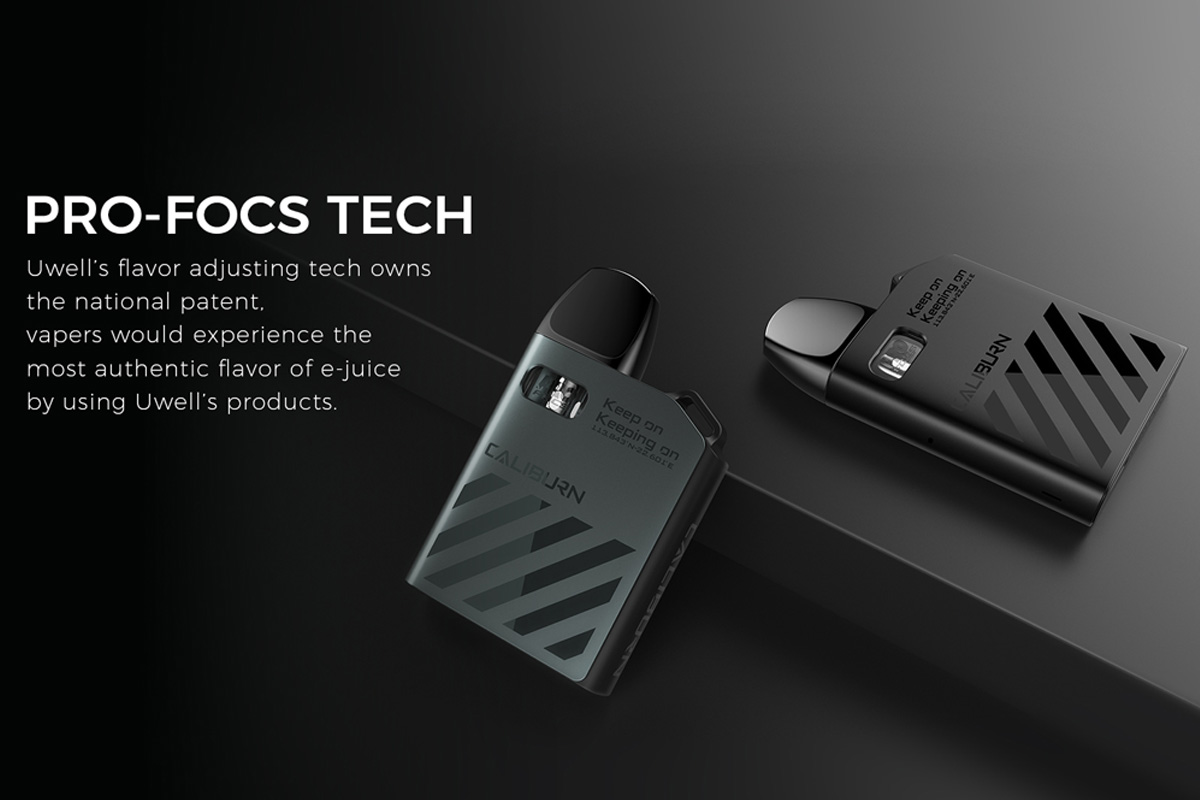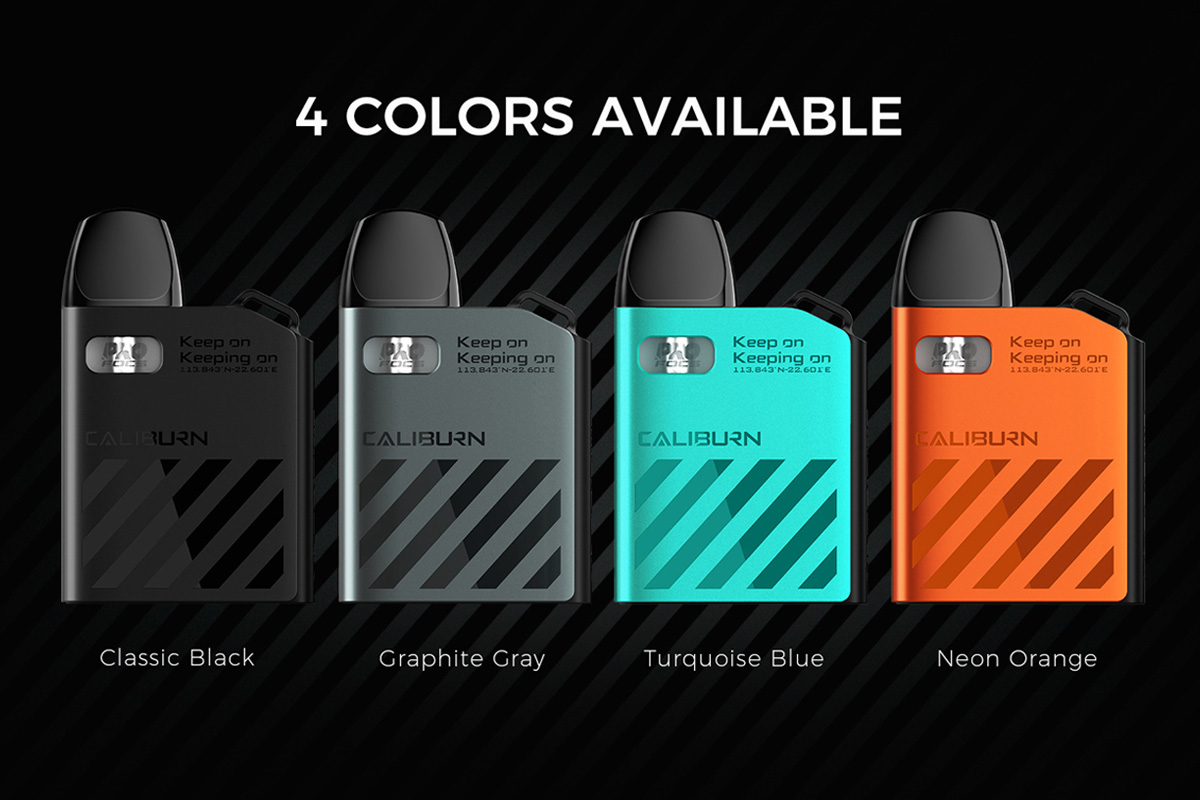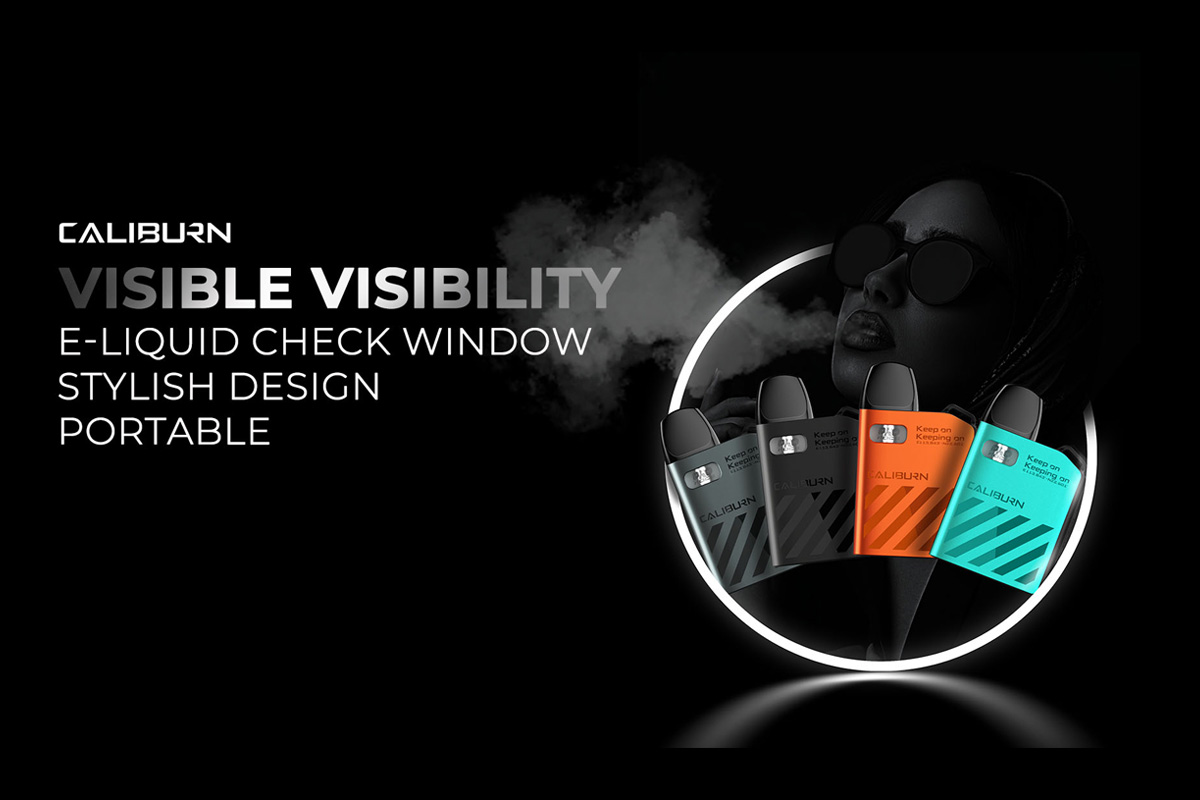 Looking for a great Nicotine Salt E-Juice to pair with this device?