Are you a starter looking for a safer alternative to cigarettes? Does vaping seem the most logical option, still not sure, if you want to hang on to these vapes, and want to try them out for some time before making a full-on commitment? Well, take a look here at some of the cheapest vape pod kits for sale in Pakistan. Although these electronic cigarette pod systems are very competitively priced, they happen to be of very reliable quality sourced from reputed brands.
With tons of options out there, it can be a nightmare to make a choice.
Take a Look here at some of the cheapest vapes for sale in Pakistan.
The cheapest MTL devices on the market, MINIFIT, has become one of the bestselling electronic cigarette from the Popular know brand, JUSTFOG. On top of being very affordable, the mtl vape device boasts a very small size, this making it not just portable, but ultra portable MTL Vape
Features:
370mAh Battery
1.5ml refillable cartridge
Open Pod System, Allowing you to choose from an almost unlimited variety of Nic Salt and Freebase Eliquids to choose from.
The most affordable Pod System in Pakistan
---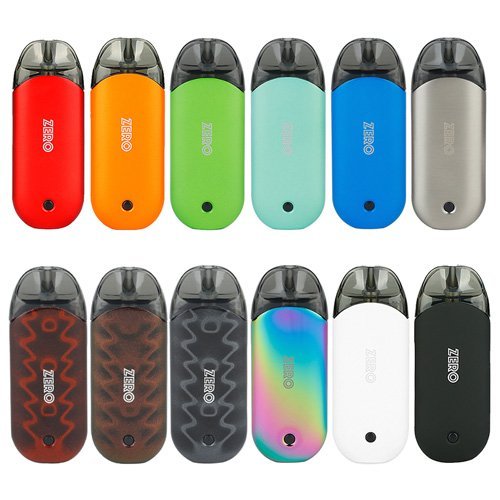 One of the most acclaimed MTL Devices in Pakistan. Zero gained popularity due to its affordable price and high quality flavour. Satisfying throat hit of Vaporesso Zero Pod makes it an ideal alternative to cigarttes. Additionally, the open pod system makes it much cheaper to use, since you do not have to keep on buying replacement pre filled pods.
ZERO was created to give you the perfect flavorful, simple, and low-cost alternative to smoking.
The refillable pod system, made from medical grade materials, gives you the ability to choose your flavors. Our patented Press To Fill mechanism makes refilling as simple as it gets! Just fill and go. The cutting edge OMNI Board Mini provides 3 power modes for you to choose from and multiple intelligent safety protections.
PTF
3 Power Modes
45 Minute Quick Charge
PCTG Pod with CCELL built in
650mAh Built in Battery
---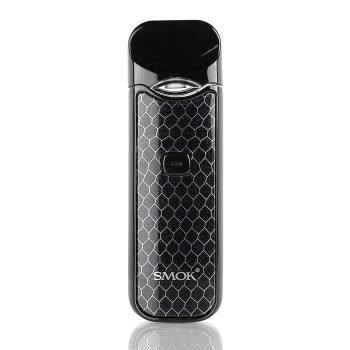 Introduced by one of the most acclaimed E cigarette brands Worldwide, Smok Nord has become a must have pod system for Vapes and Ex-smokers alike.
Equipped with a 1100mAh rechargeable battery and a refillable 3mL cartridge design capable of utilizing mesh and ceramic coils, Smok Nord can be used as an MTL and DTL device.
---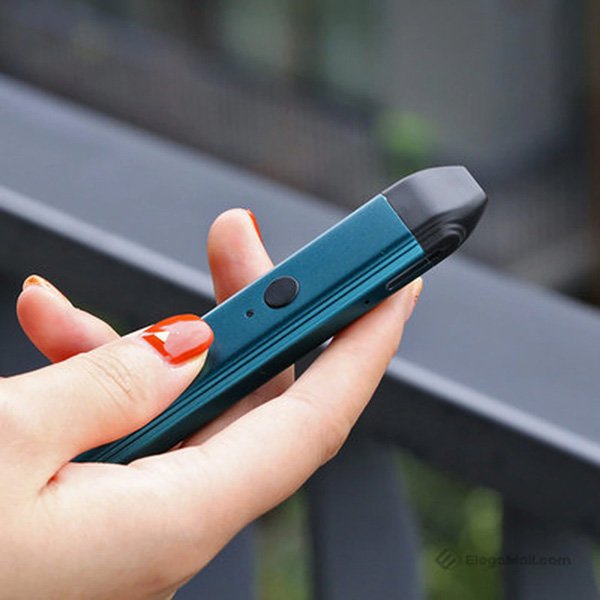 One of the bestselling devices from 2019 and 2022, Uwell Caliburn earned fame in Pakistan, due to its Flavour quality, throat hit and satisfying vapors. Additionally Caliburn replacement pods have a very impressive life, allowing users to save on the cost of replacing them.
Open pod system of uwell caliburn allows for easy selection of Eliquids both in Nicotine Salts and Freebase.
The dual firing mechanism, aluminum alloy chassis, 520mAh battery, and utilizes Uwell's proprietary Pro-FOCS flavor technology to maximize the effectiveness flavors
---
The highest prices on our cheapest list! VOOPOO Alpha Zip pod kit is worth its price. With a minimalist design, this super slim and lightweight pod kit is not just a utility, the impressive looks of this pod kit also make it a status symbol.
A simple and easy to use device, ideal for smokers looking to give up the bad habit.
Made from high quality zinc-aluminium alloy, the chassis of the Alpha ZIP Pod System strikes a harmonic balance between a strong but lightweight chassis, preventing damage from affecting the GENE.FIT Chipset or integrated battery within during light to moderate drops and falls.
Open pod style is a plus, allowing users to choose a wide range of Salt nic e liquids and the best part! the pods are fully compatible with the DRAG NANO Pod System.