SMOK Nord Pod Starter Kit 1100mAh
Check out the SMOK Nord infographic to help you better understanding how the product works!
The SMOK NORD Ultra Portable Pod System draws inspirations from the elegant NOVO, integrating a long-lasting 1100mAh rechargeable battery and a refillable 3mL cartridge design capable of utilizing mesh and ceramic coils. Maintaining the signature cobra-plated panels, the SMOK NORD Pod Kit offers phenomenal handling with compact size and weighted feel for an amazing in-hand vape experience. The rechargeable 1100mAh internal battery offers one of the bigger capacity in the pod system segment, activated via a single-button operational device.
The NORD Pod System has a maximum capacity of 3mL, featuring a refillable cartridge design with replaceable coil system. The kit includes a pair of 0.6ohm Nord Mesh Coil catering to the sub-ohm, cloud-focused segment while the 1.4ohm Nord Traditional Coil is suited for MTL-draw users and nic salts. There is an optional use with the 1.0ohm Nord Ceramic Coil – sold separately in the link below.
What makes Smok nord a winning product?
Smok Nord hit the markets at the start of 2019, when pod systems were still evolving and getting better. When Nord made it to the market, it became a sensation over night. Among reviewers, critics and users alike. With its balanced approach towards battery power, flavour quality and thorat hit, this MTL pod system just Nailed it. Whats more? this device allows for different coil styles to be used, making it the first of its king hybrid device, which can be used as an MTL and DTL.
Moreover, despite being such a winner, Smok Nord is actually one of the most reasonably priced MTL vapes in Pakistan. It was listed among the top 5 cheapest E cigratte devices in Pakistan by VAPESTATION Blog!
Also, do not forget to visit our blog to find the cheapest vapes of 2019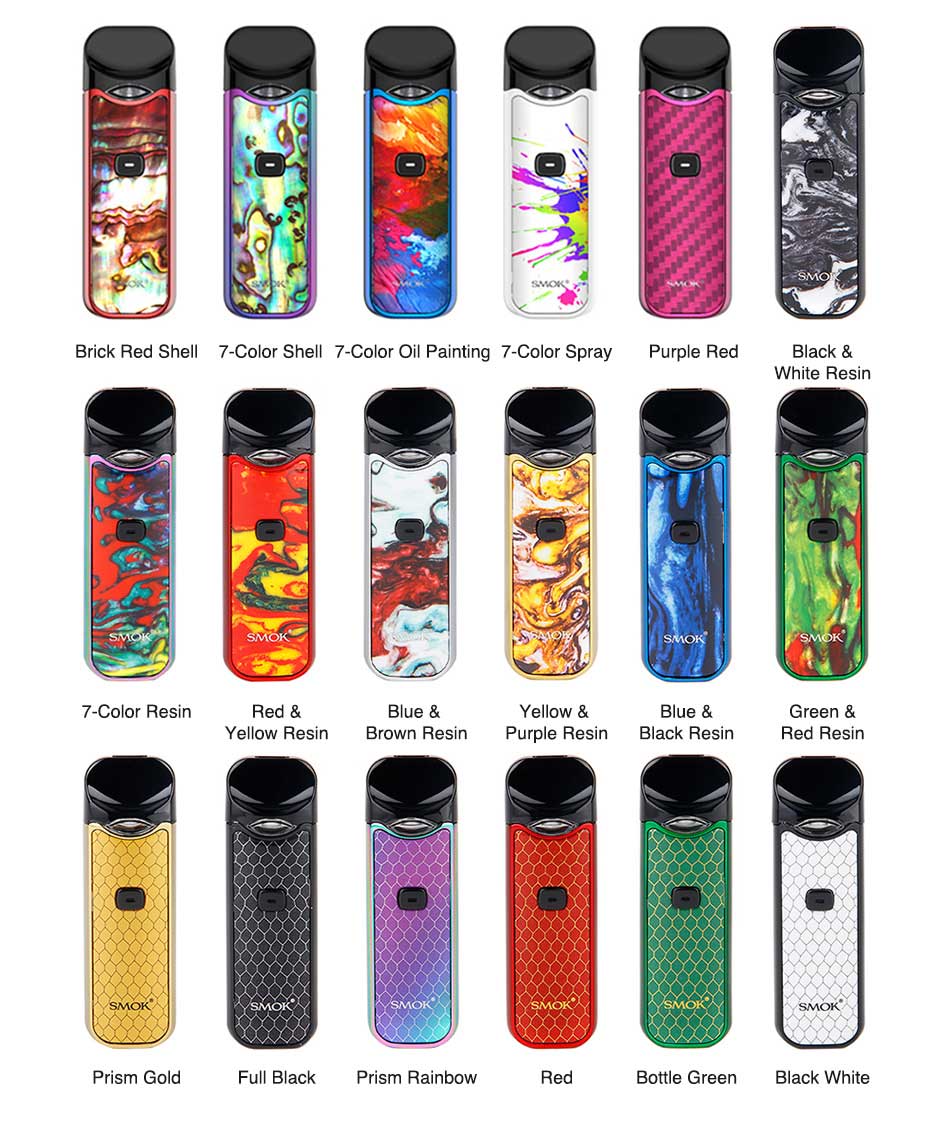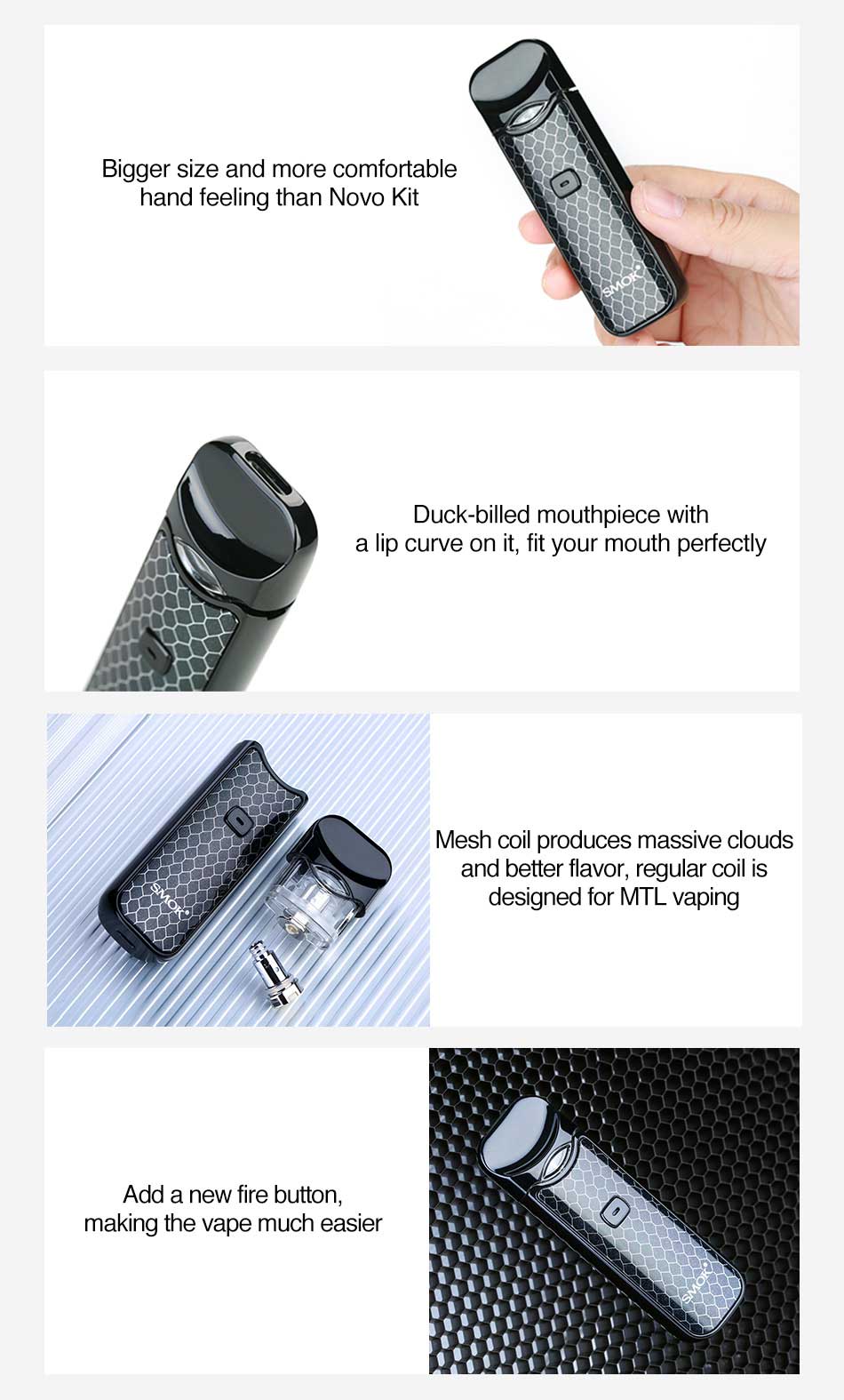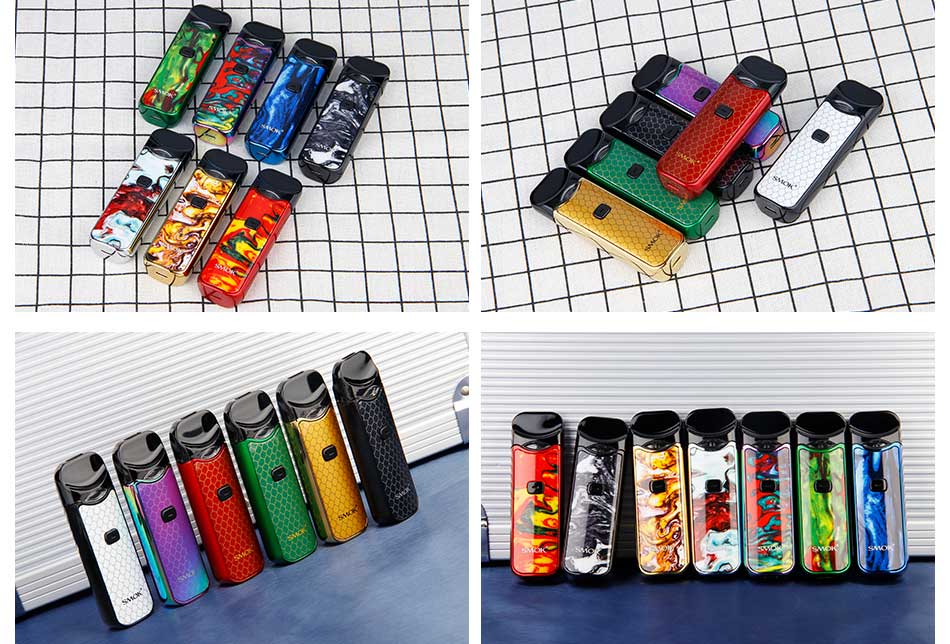 For tutorials on how to use the SMOK NORD or an intuitive look of the product, please feel free to view the videos below.
Due to the nature of design, manufacturing, and unique resin elements, each SMOK NORD in Resin Edition features its own distinctive colorway and patterning. Photos are for reference.
SMOK NORD Ultra Portable System Features:

Dimensions – 94mm by 30mm by 18.8mm
Weight – 80g
Integrated 1100mAh Rechargeable Battery
Wattage Output Range: 10-15W
Voltage Input Range: 3.3-4.2V
Charging Current: 370mA
Direct Voltage Based Output
One-Button Firing Mechanism
LED Light Battery Indicator
Cobra Plated Panels – Exquisite Design
3mL Juice Capacity – Fillable Pod System
Replaceable Coil Design
0.6ohm Nord Mesh Coils – Optimized for Sub-Ohm Experience
1.4ohm Nord Regular Coils – Optimized for MTL Experience
1.0ohm Nord Ceramic Coils – Sold Separately
Air-Driven Pod System
Ergonomically Curved Mouthpiece
8 Seconds Cut-Off Protection
Short-Circuit Protection
Low Voltage Warning
MicroUSB Port Charging System
Propreitary Magnetized Connection
Available in Full Black, Prism Rainbow, Prism Gold, Bottle Gold, Red, White Black
RESIN Edition – Black / White, Red / Yellow, Blue / Black, Green Red, Yellow / Purple, Blue / Brown, IML 7-Color Rainbow Resin Streak
CARBON FIBER Edition
Includes:

1 NORD Pod System
1 0.6ohm Nord Mesh Coils
1 1.4ohm Nord Regular Coils
1 MicroUSB Cable
1 Instructional Manual
Quick Links :
Vapes
E-Liquids
Nic Salts
Tanks
Accessories 
Special Sale