Suorin Edge Ultra-Portable System With 2 Batteries
Suorin Edge Ultra-Portable System With 2 Batteries info graphic to help you better understanding how the product works!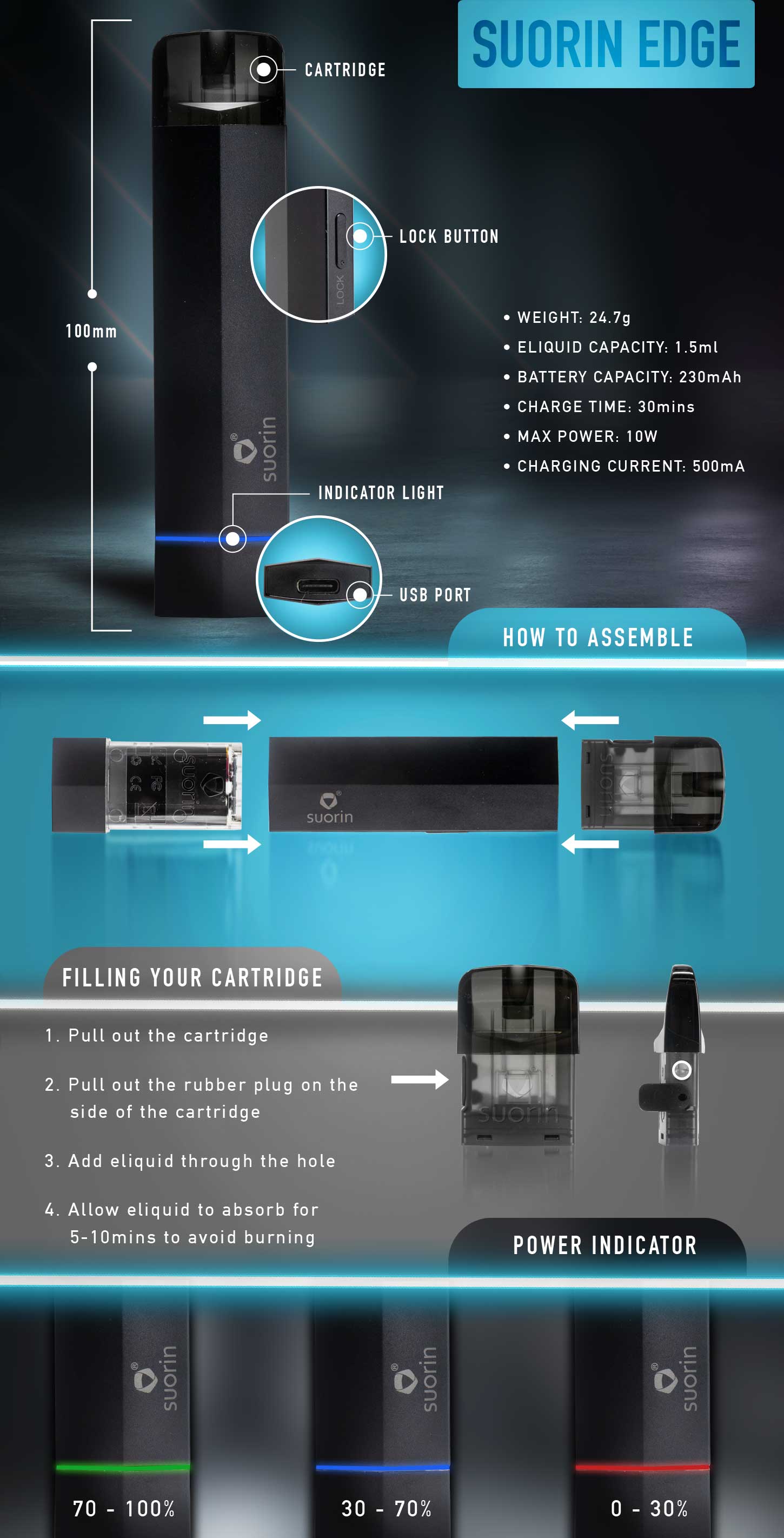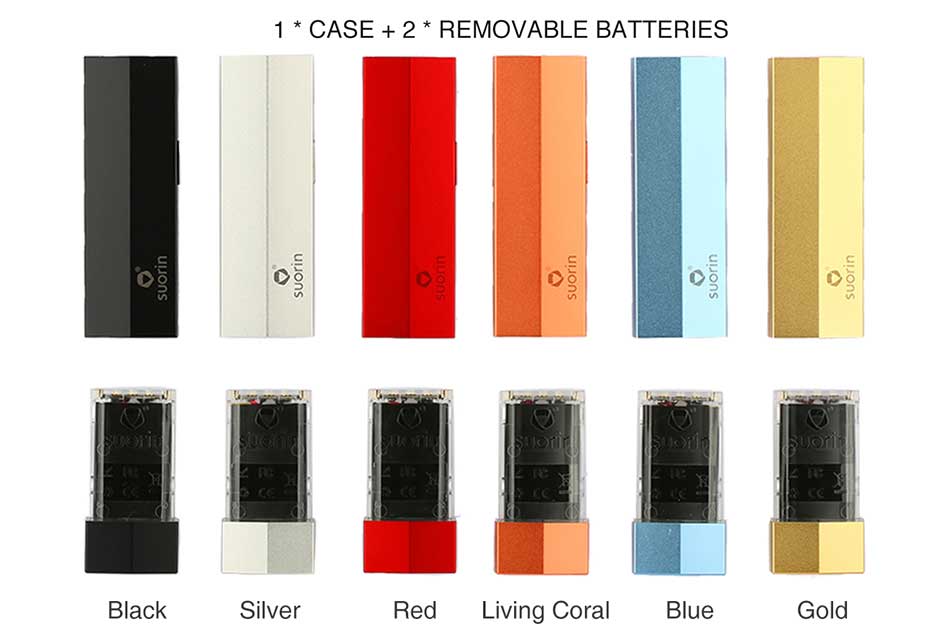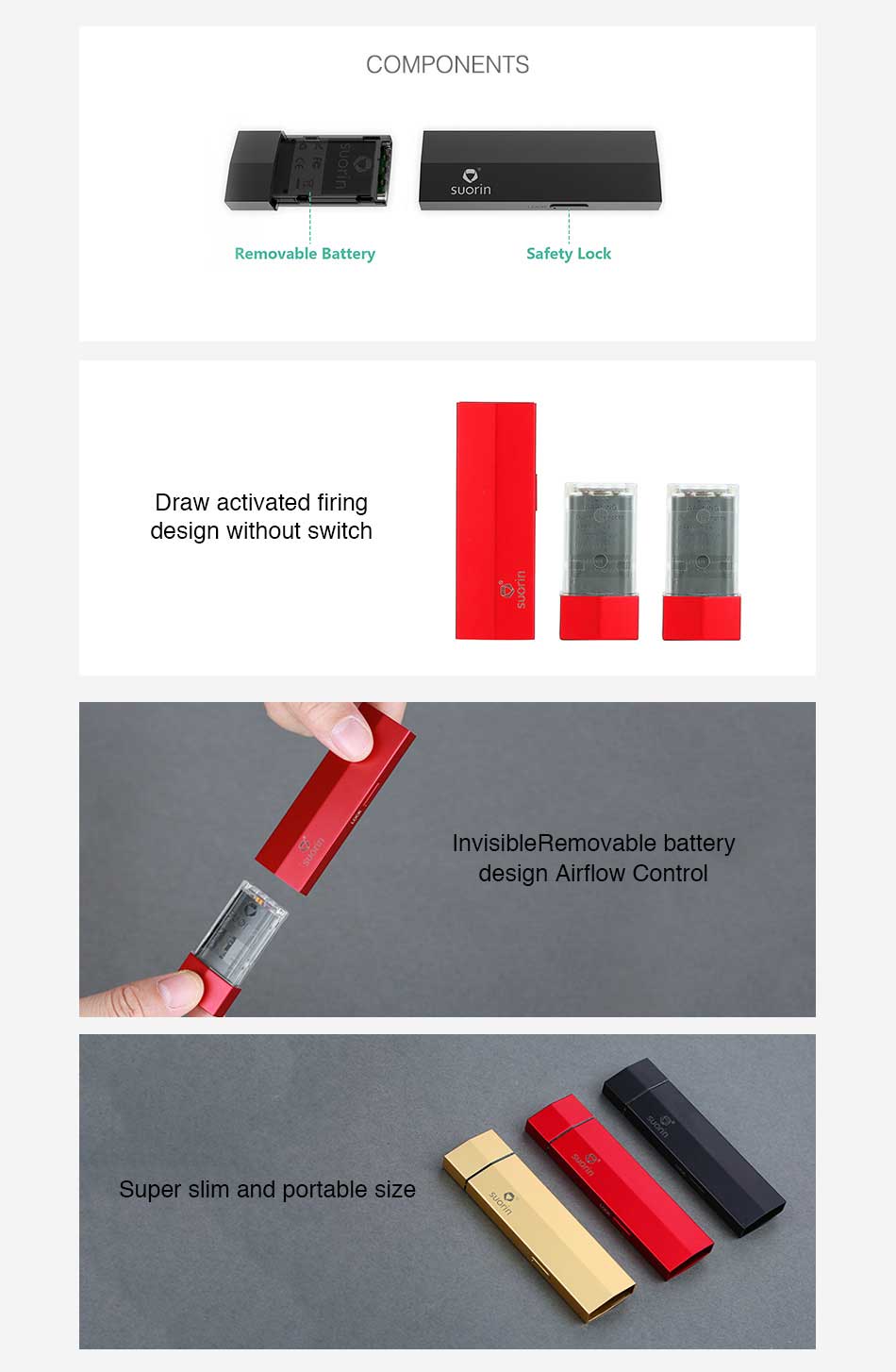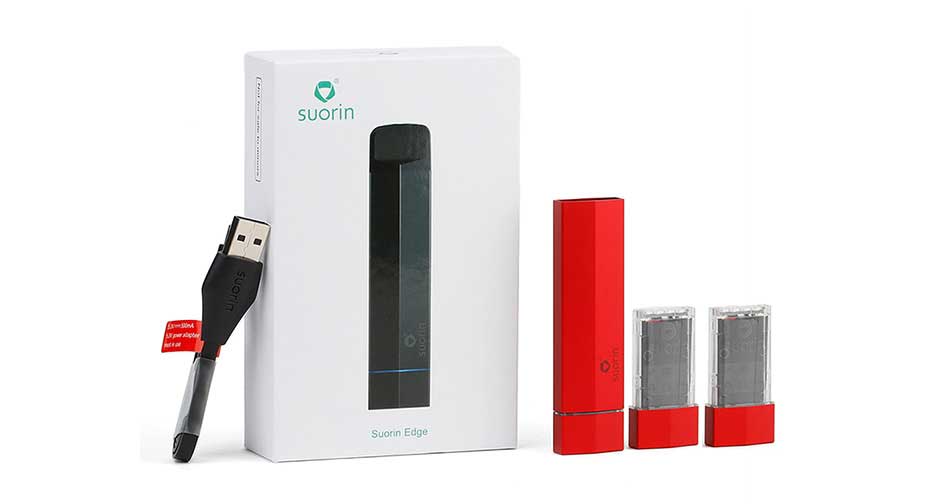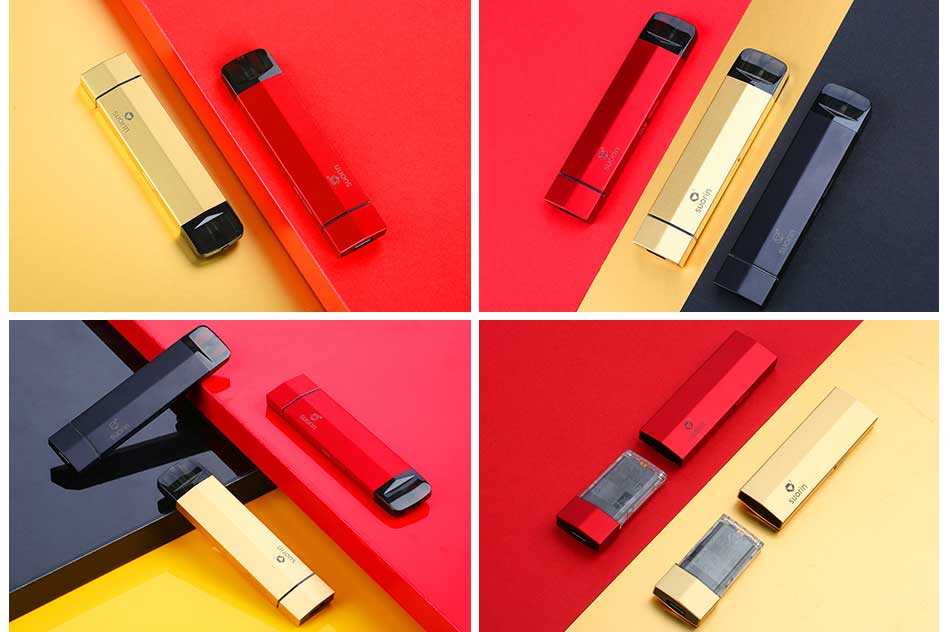 Suorin has once again brought innovation to the pocket mod segment of vaping with the Suorin Edge Ultra Portable System. The Suorin Edge features intuitive refillable Suorin Edge Pods which are sold separately, as well as the ability to swap out recharged batteries with its two included battery cells. The streamlined stick-style design is specifically made to feel discreet yet familiar.
The Edge's mouth-to-lung system allows users to utilize their favorite standard e-juices as well as salt based nicotine e-liquids. Like the Suorin Air and Suorin Drop, the Suorin Edge Ultra Portable System is an all in one system with draw activated firing and a magnetic pod system that can hold up to 1.5ml of E-Liquid. The Edge also boasts an atomizer resistance of 1.4 ohms and a maximum of 10W output. Two 230mAh batteries come included with the Suorin Edge, and can be swapped out and recharged while the new battery is in use. A built-in LED battery life indicator notates the remaining battery life.
The Suorin Edge Ultra Portable System is a simple, convenient, and rechargeable pocket sized system that is perfect for users looking for a sleek, discreet, and easy to use vaping device that is ready to go all day.
Pods: This kit does not include a Suorin Edge Pod. Get refillable Replacement Suorin Edge Pods. Edge pods do not come pre-filled with eliquid, but can be filled up to two to three times with your choice of e-liquid via the fill plug on the side of the replaceable refill pod.
Colors: Black, Red, Silver, Gold, Blue, Living Coral
Suorin Edge Ultra-Portable System Includes:
(1) Edge Device
(2) Edge Batteries
(1) USB Cable
(1) Caution Card
(1) Quality Certification
(1) User Manual
(1) Suorin Edge Warranty Card
Suorin Edge Ultra-Portable System Features:
– 230mAh Rechargeable Battery
– Maximum Wattage Output: 10W
– Direct Voltage-Based Output
– Draw-Activated Firing Mechanism
– LED Battery Light Indicator
– Micro USB Charging Port
– Effective Leakage-Proof Design
– Typical Charging Time: 30 minutes
– Slim and Compact Design
– High Grade Zinc Alloy Construction
– Safety Lock Button
Suorin Edge Ultra-Portable System Specifications:
Dimensions: 100mm x 10mm x 23mm
Battery Capacity: 230mAh
Recommended VG/PG Ratio: 70/30 VG/PG
Quick Links :
Vapes
E-Liquids
Nic Salts
Tanks
Accessories 
Special Sale