Geek Vape Wenax SC Price in Pakistan
Geek Vape Wenax SC Starter Kit is available in Pakistan at a price of Rs. 5,499/-. You can order it from our website or visit our outlet stores in Karachi.
Geek Vape Wenax SC Specs:
The Geek vape Wenax SC Starter Kit is compact and beginner-friendly. Let's explore some of the key specs of this kit:
• It has a size of 18.85* 112mm
* It's ideal for the MTL (Mouth To Lung) Vaping Experience.
* It has an Auto activation of 0.6ohm and a Firing button of 0.6ohm.
* It has a Pod capacity of 2ml with a Resistance Range of 0.5-3ohm
* It features a type-C Charging Port with a refillable pod containing 2ml juice.
* It has a working temperature of 10-45℃
* It has overheating and Low Battery Protection.
Pro tip: After filling up the pod, wait for 10 minutes and start vaping.
Easy To Use:
It is a very Easy to Use device. Its System is excellent for those that are on the go. You can fill the pod with a simple filling method.
Pod Details:
It has a Pod Capacity of 2ml.
Design:
It has exquisite packaging, giving it a bold and matte look and aesthetic. It is a slim set-up that's simple to use and offers plenty of options for customization. It is available in 5 mesmerizing colors: Diamond, sky marine, gold black, devil red, Army green, blue, space grey and classic black, which you can choose according to your preference.
Geek Vape Wenax SC Battery:
It features an Integrated 1100mAh Battery that supports your vape for a whole day. It can fully charge the device within 90 minutes. It has Overcharge and Low Battery Protection on your device.
It supports two days of use due to its cooperation with both vape juice capacity and battery
Geek Vape Wenax SC Device Protection:
This device features Short-Circuit and Output Over Current Protection as it protects against excessive currents and stops the vaping device from working when the current reaches beyond the limit. Additionally, it takes care of Over Temperature and Max Power Protection, saves your battery from getting overcharged, and takes care of your safety concerns.
Check out the Geek Vape Wenax SC info-graphic to help you better understanding how the product works!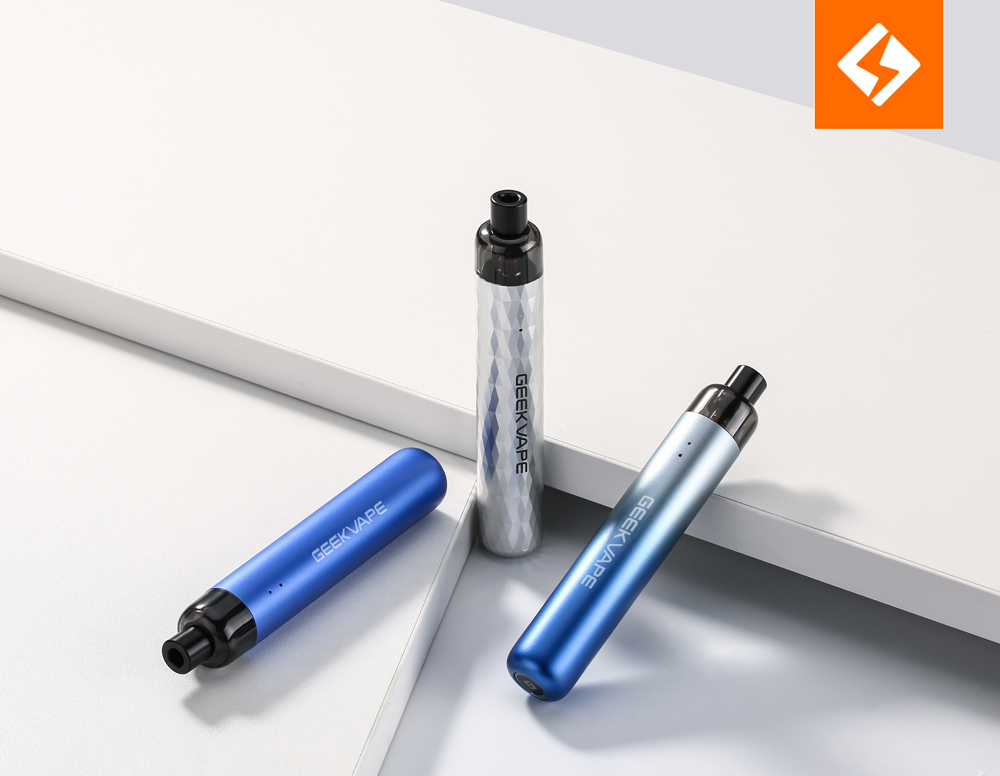 Pod System Features:




Size: 18.85* 112mm
Battery: built-in 1100 battery
Output: Auto activation-0.6ohm(14/15/16W), 1.2ohm(9/10/11W)
Firing button-0.6ohm(16W), 1.2ohm(11W)
Charging: Type-C, 5V/1A
Resistance range: 0.5-3ohm
Working temperature: -10-45℃
Longest vaping time: 10s
PCBA temperature alarm: 80℃
Low voltage warning: 3.2V±0.1V
Standby current: <15uA
Capacity: 2ml
Resistance: 0.6ohm(13-18W) , 1.2ohm(10-12W)
Includes:




1 x Geekvape Wenax S-C Pod Kit
1 x 0.6ohm G Mesh Coil (Pre-installed)
1 x 1.2ohm G Coil
1 x USB-C Charging Cable
1 x User Manual
Quick Links :
Vapes
Disposable Vape
E-Liquids
Nic Salts
Tanks
Accessories 
Special Sale