Geekvape Wenax M1 Pod Kit Price in Pakistan Review & Specs:
Geekvape Wenax M1 is crafted from anodized aluminum, a smooth-to-the-touch material that strikes the optimum mix between aesthetics and hand comfort, yet is solid to shock and scratch, and uneasy to slip from hands. Featuring an integrated 800mAh battery, 13W maximum output, and utilizes an integrated 1.2ohm coil. Holding up to 2mL within the refillable magnetic pod, the WENAX M1 Pod System is perfect for both nicotine salts and freebase eJuice.
Features:
Weight Only 34g
12-16w Adaptive Power Tech
800mah Internal Battery
Air-driven
For Mtl Vape
Cigar Shape
10s Longest Vaping Time
Anodized Aluminum Construction
Design:
This kit is a slimline device that has a simple user journey. This kit doesn't feature any buttons, to access your favorite flavor, simply inhale on the mouthpiece.
Power:
This device is powered by an 800mAh built-in rechargeable battery and has been designed to maintain a consistent battery output throughout in-between charges.
Specification:
Power Out Put: 9-16w 0.4-3ω
Battery Capacity: 800mah
Charging Specification: USB-c
Low Voltage Warning: 3.2土0.1v
Charging Port: 5v/1a
Longest Vaping Time: 10s
Working Temperature: -10-45°c
Stand-by Current: ≤15ua
Capacity: 2ml
Weight: 34g
Contains:
Geekvape Wenax M1 Vape Device
1.2 Ohm Wenax M1 Pod
Or 0.8 Ohm Wenax M1 Pod
User Manual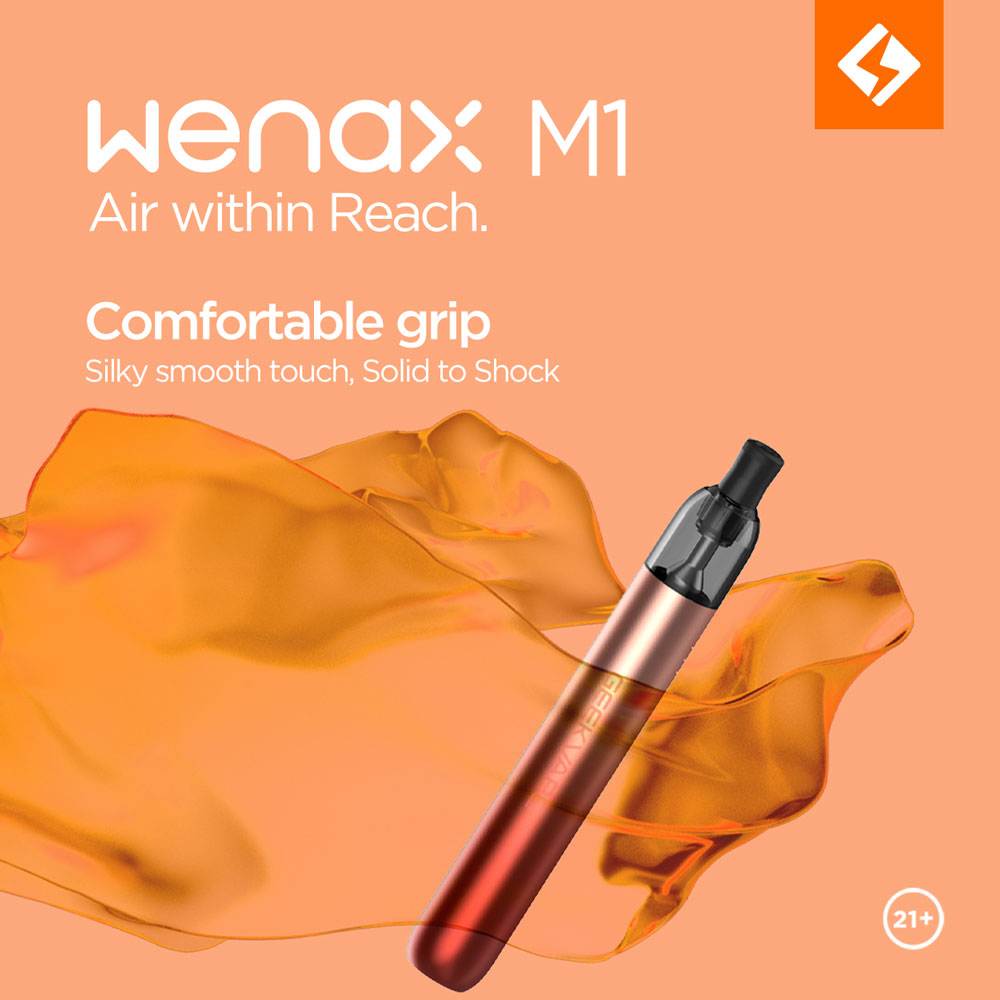 Quick Links :
Vapes
E-Liquids
Nic Salts
Tanks
Accessories 
Special Sale