JUUL C1 Starter Kit With 4 Pods in Pakistan
JUUL C1 Starter Kit With 4 Pods is now available online in Pakistan for a price of Rs. 9,999/-.
The JUUL boasts a built-in 280mAh battery and is activated by simply inhaling on the device, doing away with the need for a dedicated firing button. Charging is quick and easy thanks to a USB charging port, and a full charge takes just one hour via a laptop or computer. The LED light located on the body of the JUUL will flash green to indicate 50-100% charge, amber to represent 25-50% charge, and red to alert you to low battery.
The 2ml e-liquid-containing pods are extremely simple to change and can be swapped by simply pulling the empty JUUL pod from the device and clicking a new pod into place. When using a pod for the first time, just remove the pod from its outer packaging and remove and dispose of the coloured protective cap. You are then ready to insert the pod into the top of the JUUL device and begin vaping. The JUUL pods contain 20mg of nicotine and come in four deliciously-satisfying flavours: Golden Tobacco, Glacier Mint, Mango Nectar and Menthol.
So join the JUUL revolution today and kick your cigarette habit for good with this simple, discreet and extremely effective e-cigarette pod system.
Construction and Features
The Juul is small enough to fit in even the smallest of pockets, measuring in at just 95mm tall and 15mm wide including the pod. This updated model has an LED indicator to let you know how much battery is left, just tap the battery to activate the light. It's powered by an internal 280mAh battery that recharges through the Juul USB charger.
MONITOR YOUR USAGE
Gain greater visibility into your usage. Monitor your usage in real time and track your daily, weekly, and monthly puffs.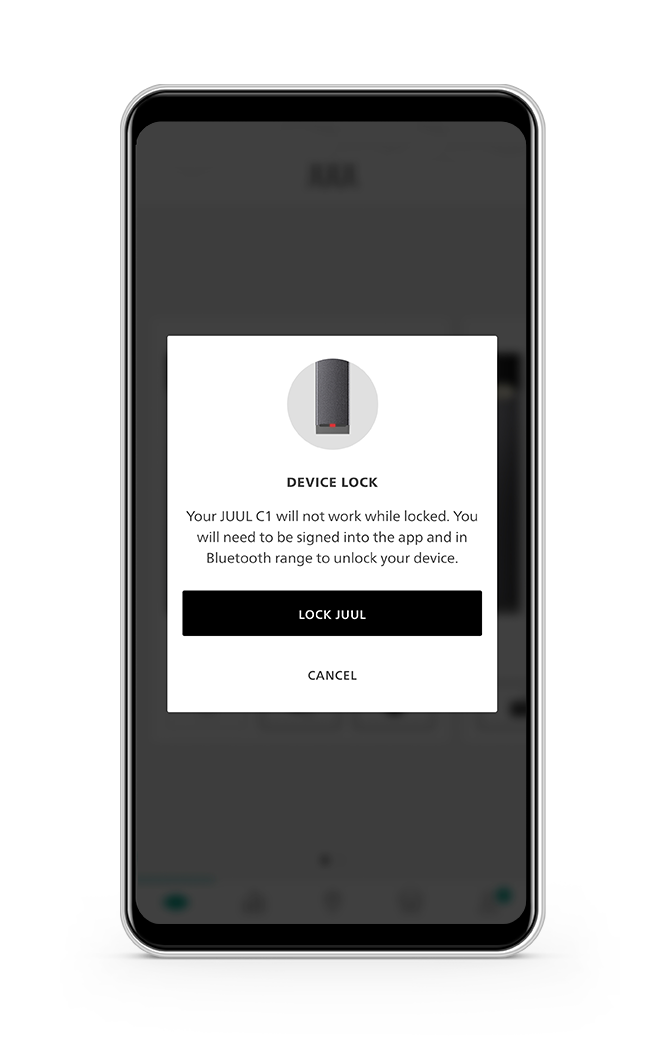 SECURE YOUR DEVICE
JUUL C1 features automatic device security that can help prevent unauthorised use when it's not in your possession. Manually lock the device, or set it to auto-lock.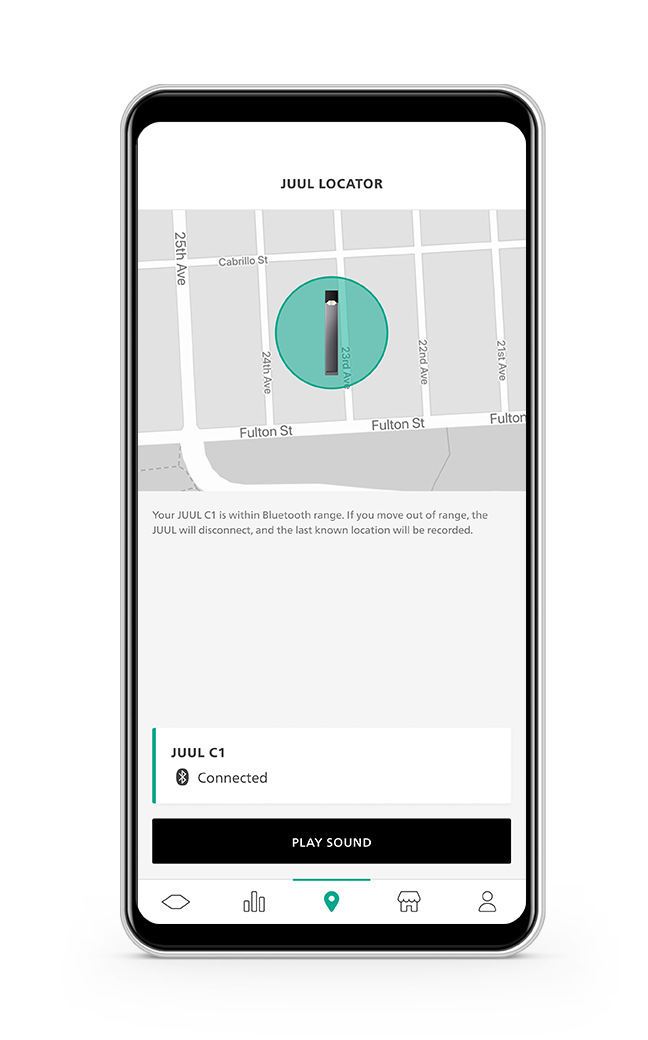 LOCATE YOUR JUUL
Keep track of your JUUL C1 to help you stay on your switching journey. When in range, ping it to play a sound. If out of range, see where it was the last time it was paired to your phone.
The JUUL C1 Starter Kit includes:
Rechargeable JUUL Device
USB Charging Dock
Four JUUL pods (Mango Nectar, Royal Creme, Golden Tobacco, and Glacier Mint)
Warranty Card