OUMIER Wasp Nano RDTA 2ml Tank
The WASP NANO RDTA is a newly designed 22mm atomizer by OUMIER. With the features of an unique adjustable airflow system and easy building deck, it will bring you a safe yet optimal vaping experience. The 2ml e-juice capacity offers an easy way to enjoy your puff.
Why should you buy Wasp Nano RDTA with 2ml e-juice capacity?
Well, if you are one of those kind of users, who can not settle between a RTA and a RDA tank, this RDTA is a perfect settlement between the two. Since it has an e-liquid holding capacity of 2 ml, you can use it like any other RTA tank. Moreover, if you choose to drip on it from time to time for a rich and smooth flavor, you can do that too!
Parameters
Size: 22.5mm x 24.6mm
Thread: 510
Capacity: 2ml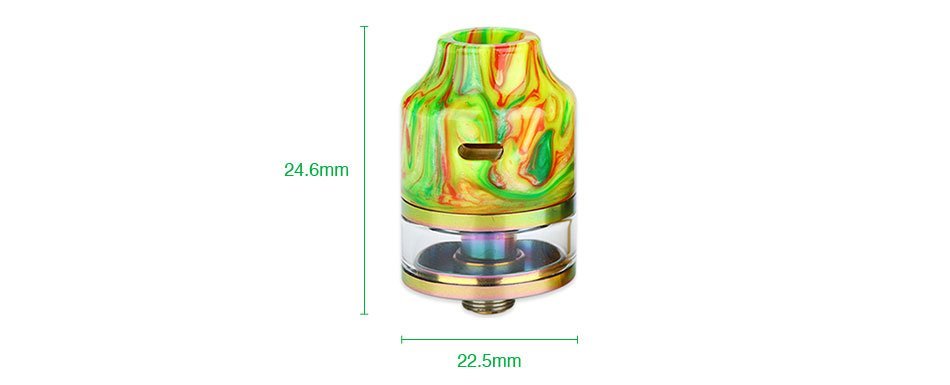 22mm diameter with 2ml capacity
Big deck for easy building
Unique adjustable airflow system
It comes with:
Quick Links:
Mods
Vapes
E-Liquids
Nic Salts
Tanks
Accessories 
Special Sale
NOTE:
Rebuildables are for experts, not for average or beginner vapers with no knowledge of how to rebuild atomizers. These materials cannot safely be used by the inexperienced or those without basic knowledge of electronics.