Uwell Caliburn A2S Pod Kit Price in Pakistan Review & Specs:
The Uwell Caliburn A2S Pod Kit is a compact refillable pod starter kit, with simplicity in mind. The device features a 520 mAh built-in battery with an intelligent battery light indicator, giving the user sufficient warning before the battery needs charging, via a Type-C USB charging cable. The pod system operates from draw-activation, utilizing the Caliburn A2 pod series, including the new 1.2Ω Meshed-H refillable pod option.
The UWELL Caliburn AS2 Pod System stands out from the competition by offering a simplified experience that will appeal to experienced vapers and those keen to wean away from tobacco. The lightweight system has a streamlined design that easily fits in your pocket and only requires a draw to function.
Key Features:
Animated light matrix and elegant appearance
Draw-activated
Transparent fillable pods
Mesh-H coil technology
Type-C USB fast charging
Specifications:
Materials: Aluminium Alloy, PCTG
E-Liquid Capacity: 2 ml
Dimensions: 110.1 x 21.3 x 11.7 mm
Weight: 30g
Output Power: Maximum 15W
Battery Capacity: 520 mAh
Pod Specification: FeCrAl UN2 Meshed-H 1.2Ω side-refillable pod
Caliburn Meshed-H Refillable Pods:
The Caliburn A2S features a new, transparent side-filling refillable Meshed-H 1.2Ω pod, allowing users to see through the pod, while they fill it with e-liquid. The A2S pod kit is also compatible with the Caliburn A2 and AK2 0.9Ω Meshed-H pod. Pods can be purchased in packs of 4.
Type-C Fast Charging:
The Uwell Caliburn A2S battery can be charged to 90% capacity in just under half an hour with a Type-C USB charging cable.
Compatible With Caliburn A2 Pod:
The device is compatible with the 0.9 Ω CALIBURN A2 refillable pod. Users have more pod options for the device.
What's included?
1 x Uwell Caliburn A2S Pod Kit
2 x Uwell Caliburn A2 1.2ohm Pods
1 x User Manual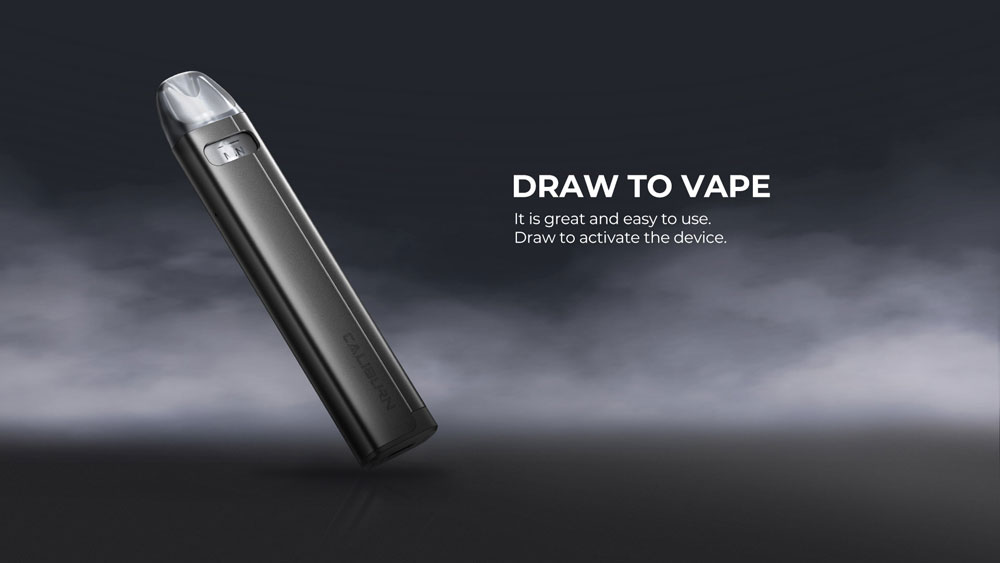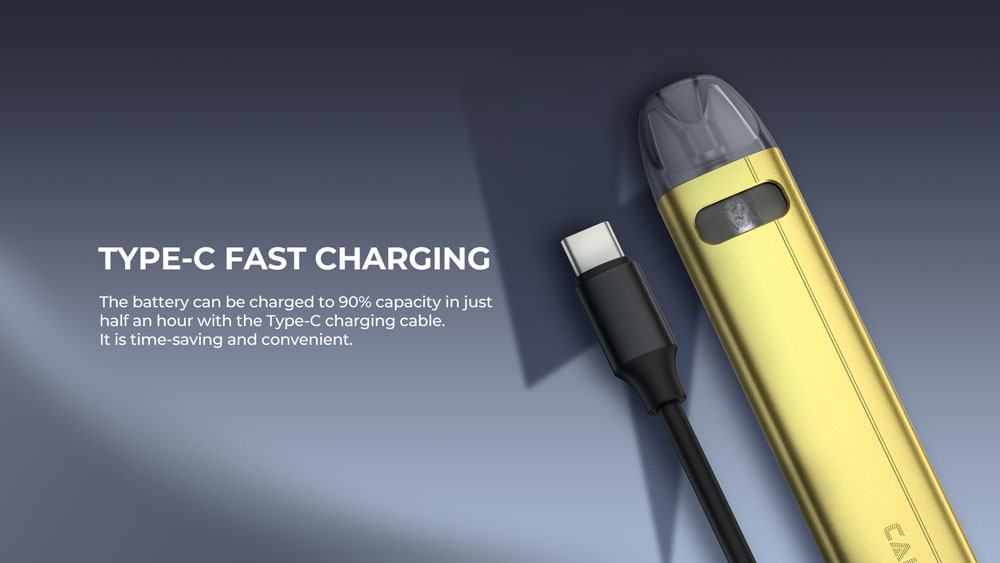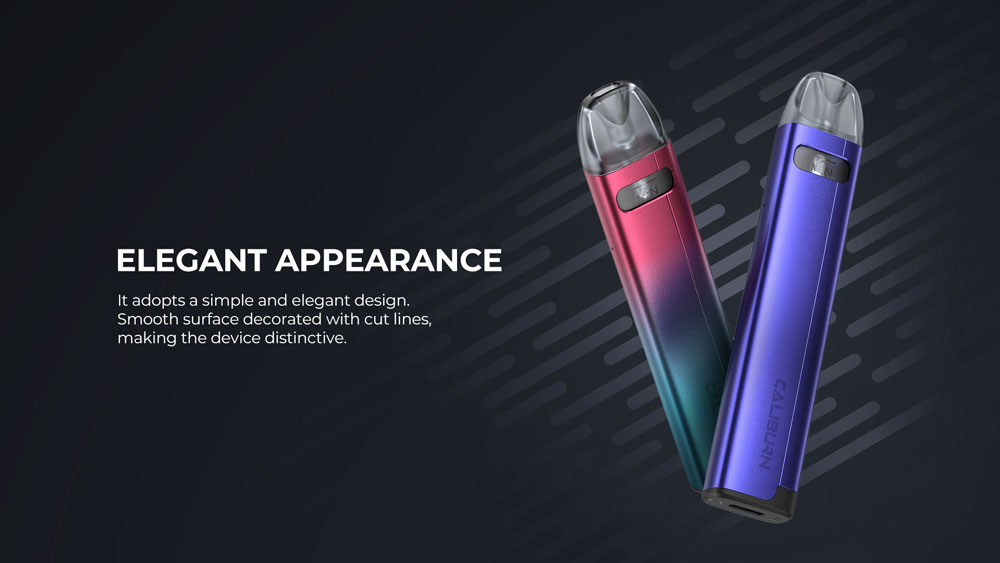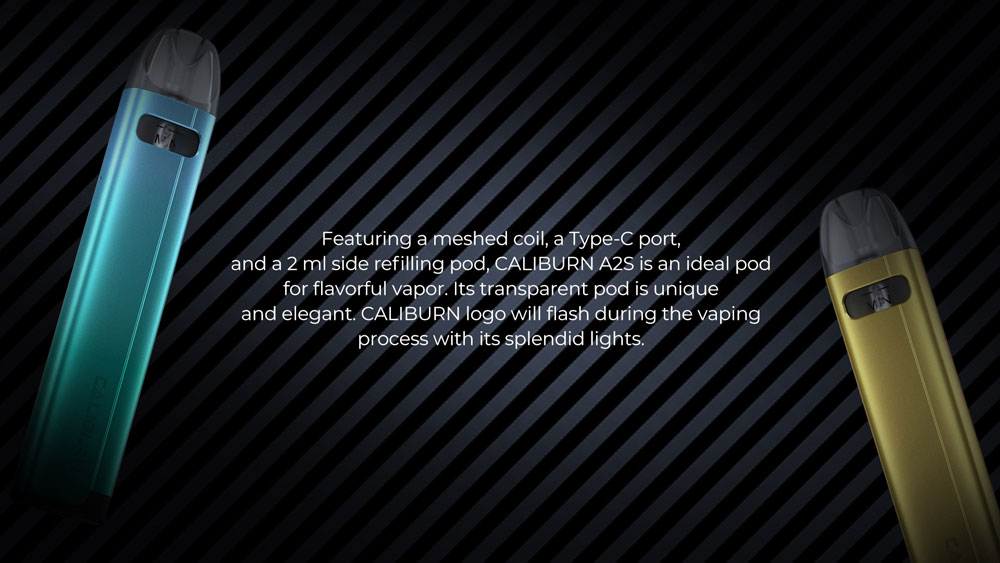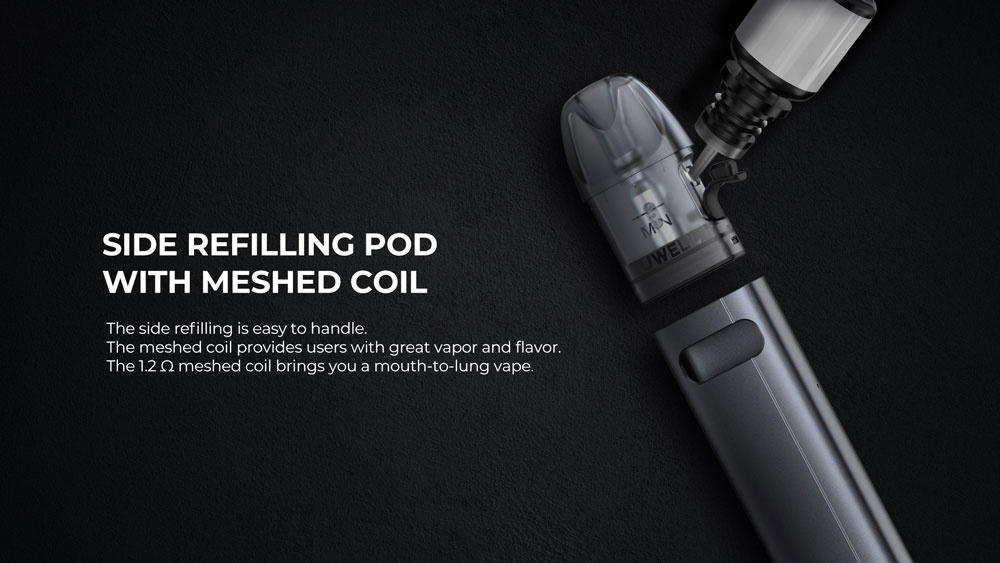 Quick Links :
Vapes
E-Liquids
Nic Salts
Tanks
Accessories 
Special Sale