VEIIK Micko Pie Disposable – Strawberry Cake 50mg (600 Puffs)
VEIIK Micko π Pie Disposable Vape in Pakistan is a portable pod device, pre-installed with salt nic and packaged as a disposable device. VEIIK Micko π is made of stainless steel, offering comfortable and first-class manufacturing craft. VEIIK Micko π Disposable Kit has a 500mAh built-in battery, and there are no buttons on the device. Adopting a draw-activated firing mechanism, the surface is only covered with coloured stickers representing different flavours. This enables users to enjoy delicious vape with zero maintenance, and the Micko π device can be discarded and replaced once the life cycle is over.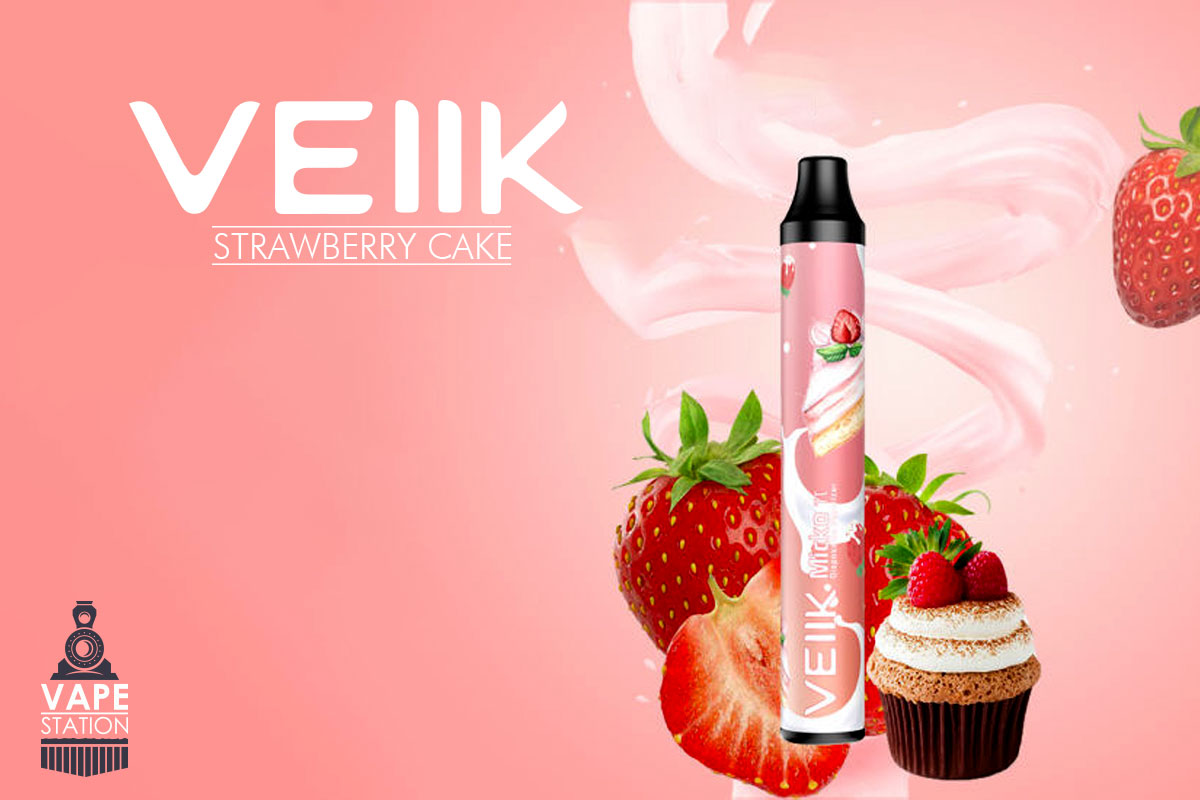 Each VEIIK Micko π Disposable Pod Device is pre-filled with 3ml of e juice and supports vaping of 600 puffs. In addition, the VEIIK Micko π Pie Disposable Vape Kit uses a coil with a resistance of 1.8ohm, which can produce excellent flavour. Coming with the industry's advanced constant voltage chip technology, the current output is uniform which can ensure voltage stability during vaping. VEIIK Micko π also has an ergonomic cigarette holder that provides a mouth to lung draw for smooth yet flavorful hits. There are 11 flavours available for your option.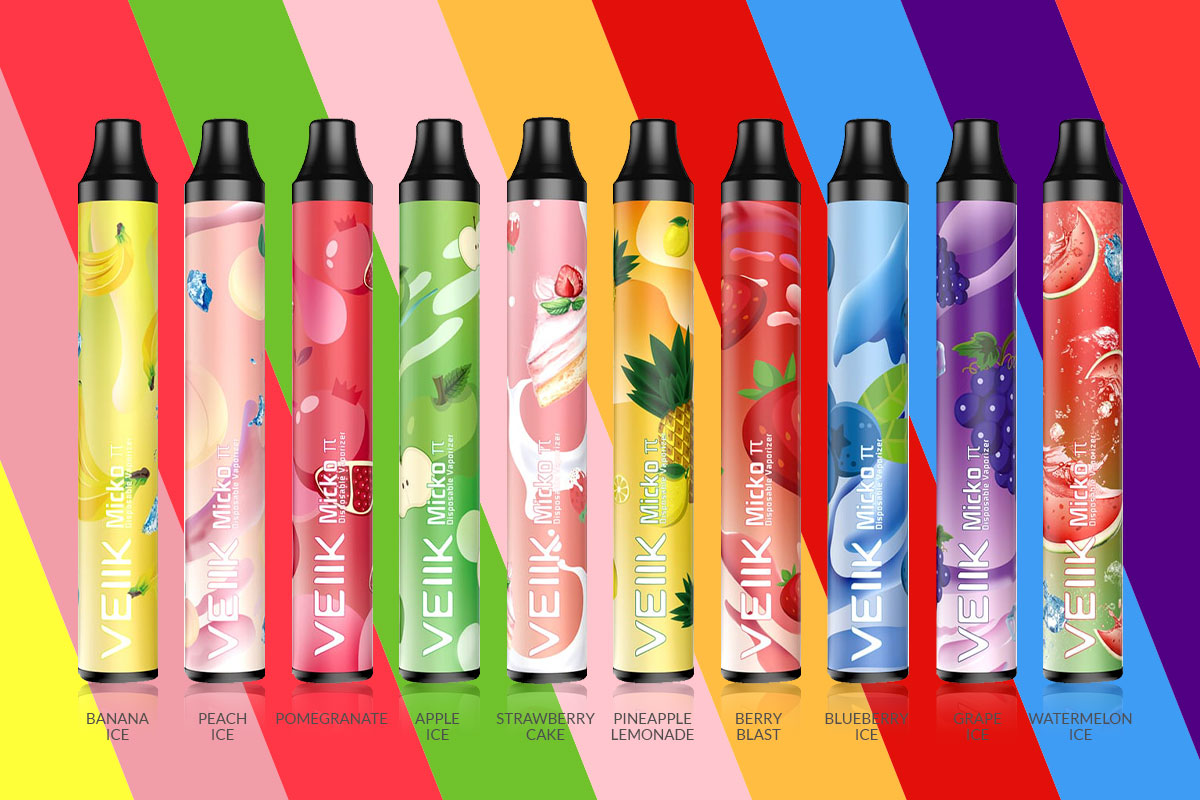 Features
• Compact and portable small disposable vaporizer with various flavours
• High-quality material: 304 stainless-steel, original Japanese OCC.
• Long-lasting: 1.5ml capacity cartridge, 310mAh capacity battery. Lasts 600+ puffs.
• The flavour stays fresh for more than six months.
• Perfect flavour with the big vapour production.
Quick Links :
Vapes
E-Liquids
Nic Salts
Tanks
Accessories 
Special Sale