Blitz Hermetic RDA Tank (USED)
Check out the Blitz Hermetic RDA infographic to help you better understanding how the product works!
Product Introduction
The Blitz Hermetic RDA is here to serve you. The RDA is an exquisite and innovative rebuildable atomizer with 22mm diameter. It adopts a unique ceramic clamp system build deck with convenient single coil building and high compatibility with various heating coils. With a bottom feeding (BF) pin. This RDA also can be compatible with Squonk MODs. Together with bottom airflow design utilizing Bridged Airflow Technology for huge vapor and e-juice leakage prevention, this outclass tank will bring you a magic vaping experience. 810 drip tip and a 510 drip tip adapter are also included. Best choice for DIY lovers.
Why chose Blitz Hermetic RDA?
The Blitz Hermetic RDA is designed with extreme precision, to ensure thick clouds with very rich flavour. Additionally, this tank is compatible with squonk mods, allowing users to change mods while using their favorite tank for ultimate taste and vapors.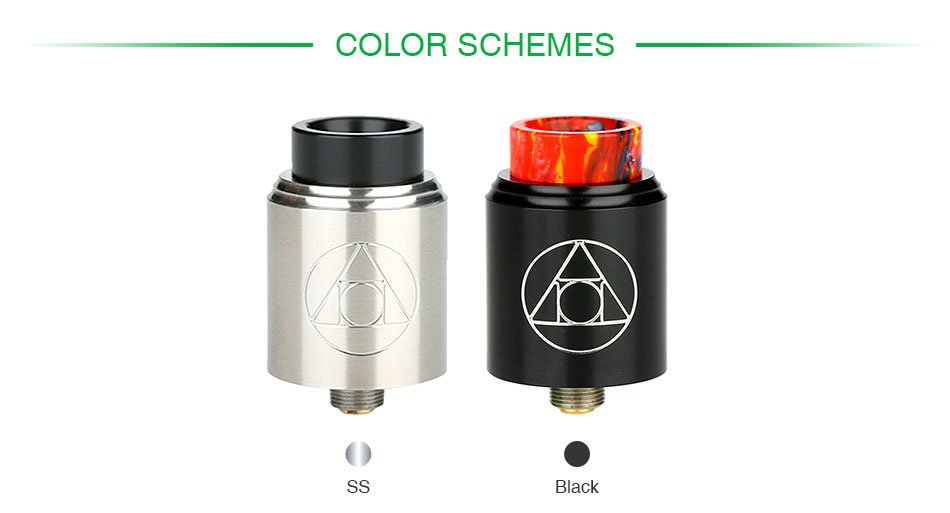 Parameters
Size: 31 x 22mm/24mm(with a decorative ring)
Drip Tip: 810 drip tip
Thread: 510 thread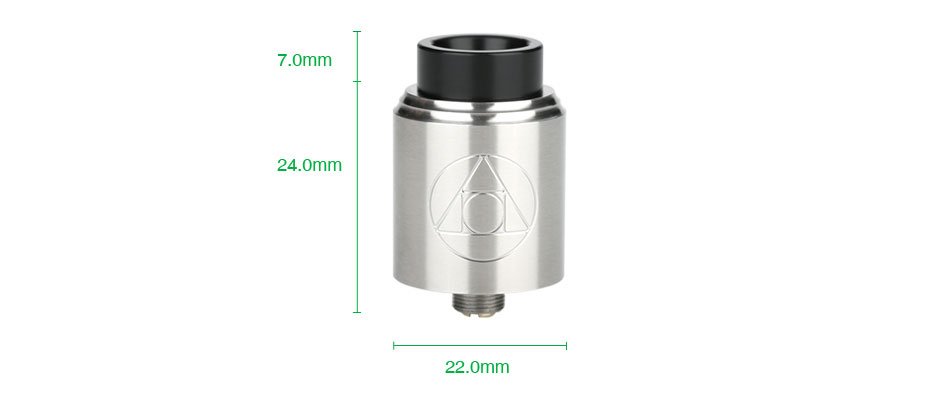 Powerful and exquisite single coil RDA
Unique ceramic clamp system build deck
Highly compatible with various heating coils
Bottom bridge airflow design without leaking
Bottom feeder pin included
Compatible 810 and 510 drip tips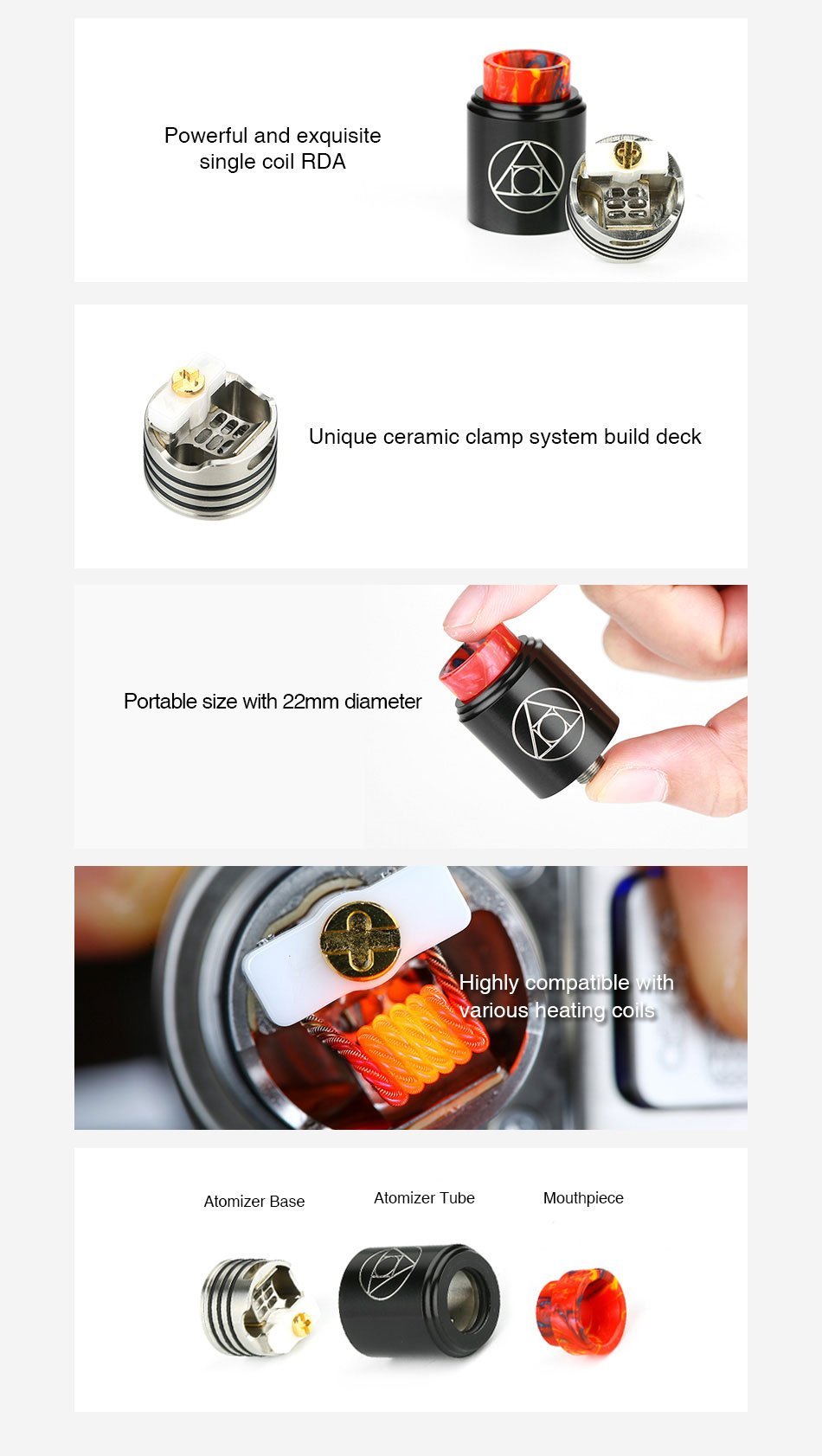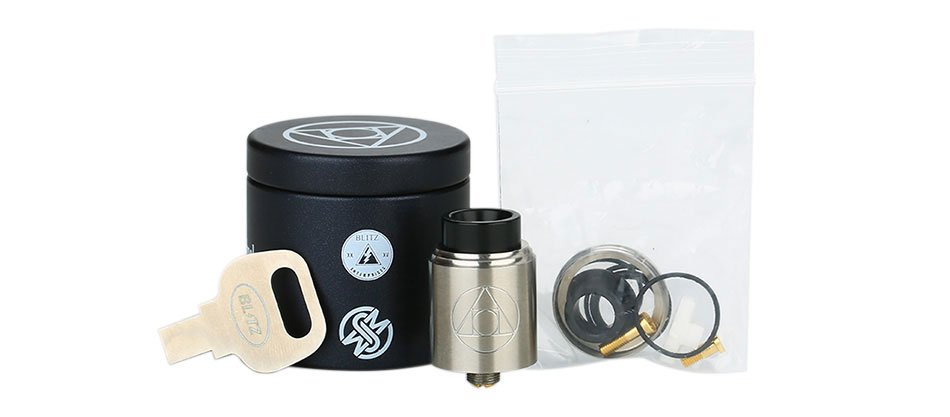 It comes with