IJOY Mystique Mesh Tank 3ml – 3pcs (Black)
Check out the IJOY Mystique Mesh Tank infographic to help you better understanding how the product works!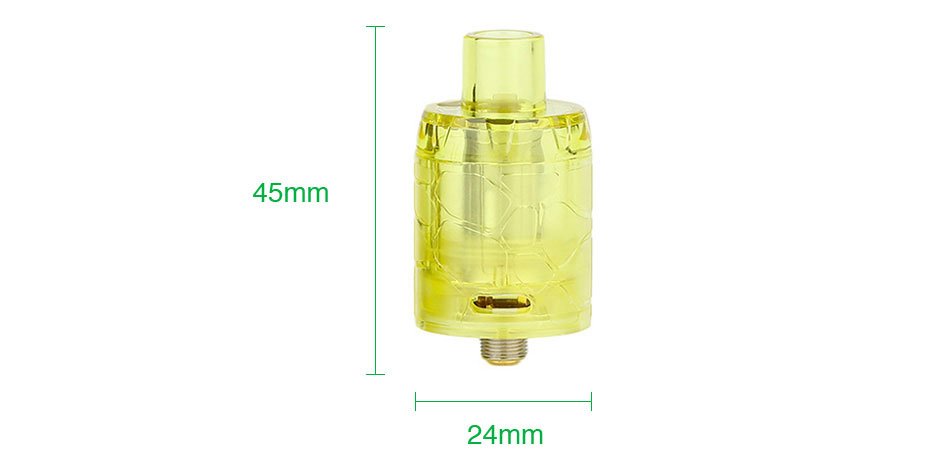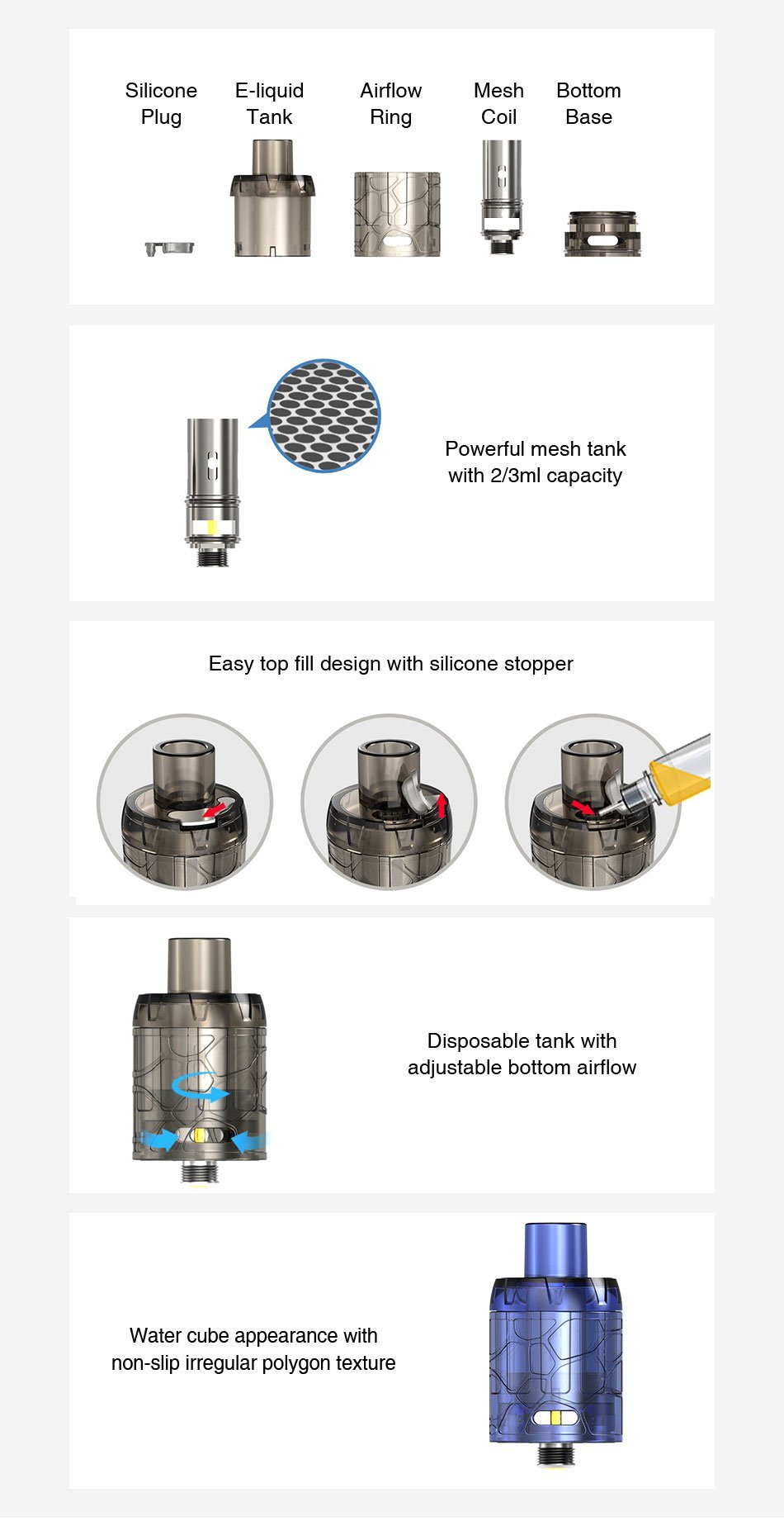 The iJoy Mystique Mesh Disposable 24mm Tank is a durable plastic mesh coil tank, featuring an integrated coil, 3mL juice capacity, and a dual slotted adjustable bottom airflow control ring. The Mystique Mesh tank is formed from durable plastic, resistant to moderate falls and drops and can be refilled and reused.
The coil is an integrated mesh coil, clocking in at 0.15ohms to provide a satisfying balance between flavor and cloud production. In addition, the Mystique Mesh tank features a spacious 3mL tank capacity to hold today's popular eJuice. This allows the user to vape more often between refills. Furthermore, the Disposable tank has an adjustable dual slotted bottom airflow control ring that features wide slots to allow intaken air to gust past the coil configuration for an easy breezy vaping experience. Comes in a pack of three (3).
Product Features:

24mm Diameter
44.7mm Height
3.0mL Juice Capacity
Durable Food Grade Plastic Construction
Resistance: 0.15 Mesh Coil – rated for 40-70W
Top Fill System
Dual Slotted Adjustable Bottom Airflow System
510 Integrated Drip Tip
Gold-Plated 510 Connection
Available in Clear, Red, Blue, Black
Comes in a pack of three (3)
Quick Links:
Mods
Vapes
E-Liquids
Nic Salts
Tanks
Accessories 
Special Sale