Vaporesso TARGET 80 60W Pod in Pakistan
Vaporesso TARGET 80 60W Pod is available in Pakistan at a price of Rs 10,999/-. You can order it from our website or visit our outlet stores in Karachi.
Vaporesso TARGET 80 60W Pod review & specs:
It has beautiful and light packaging with eye-catching aesthetics. It is convenient and portable.
Let's explore some of the key specs of this kit. 
It features a Type-C Charging Port with a refillable Pod holding 5ml/2mL Juice.
It features an Axon chip and a 0.96-inch TFT screen with an updated UI.
It features Magnetic Pod Connection to prevent vape leakage.
It features an Adjustable Airflow System.
It is Compatible with all GTX coils(triple-silicone version), including the RBA finish.
It is High-precision texturing, which is best for vaping.

Its structure is very aesthetic, which helps users grab it effectively.

It has Draw-Activated Firing Mechanism, which is best for vaping.
It has Intelligent Pod Recognition which is ideal for any vape.
It features a Triangular target 80 mod.

Note: Install and Prime Coil Before Use.
Pro tip: After filling up the Pod, wait for 10 minutes and start vaping.
It has a fire button, which offers both manual and auto-activation. Its sensor helps you draw the smoke without pressing the button.
Battery:
It features an Integrated 3000mAh Rechargeable Battery that supports your vape for a longer time. It provides Overheating Protection to your device and prevents it from burning. 
Vaporesso TARGET 80 Pod Details:
To prevent leaking, the Pod gets refilled by Top Filling Mechanism, the simplest method to fill a pod.
Device Protection:
This device features Vibrating haptic feedback technology. It emits different vibration patterns to alert you to various issues with your device, such as short-circuits, No-load, overcharge low voltage, ESD Circuit, Over-voltage and overdraws.
Watts
It has a 5-80W Wattage Output Range, which is ideal for any vape. The Wattage adjustment allows the user to select the desired output depending on the nicotine strength and flavour they choose to use. Higher wattages burn out and reduce the battery life.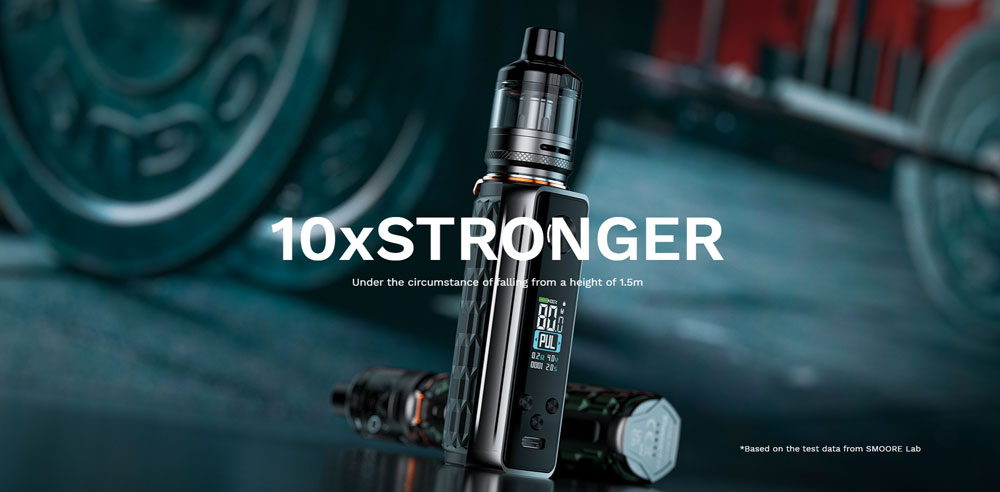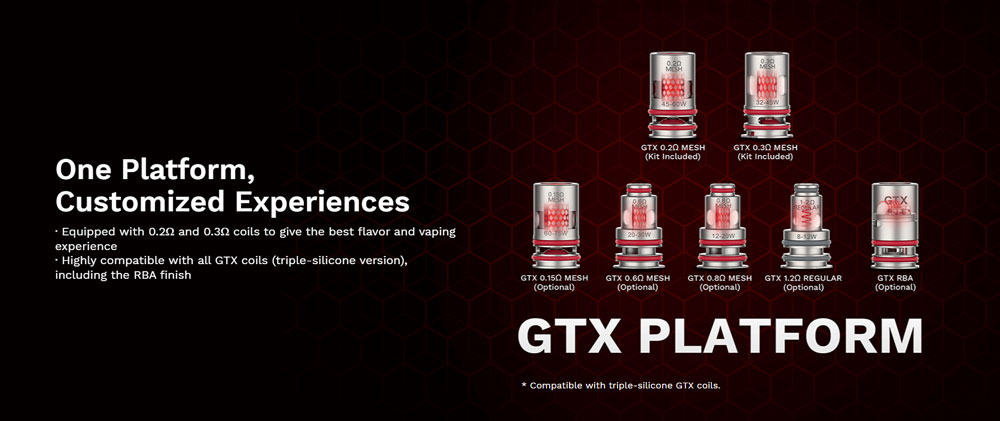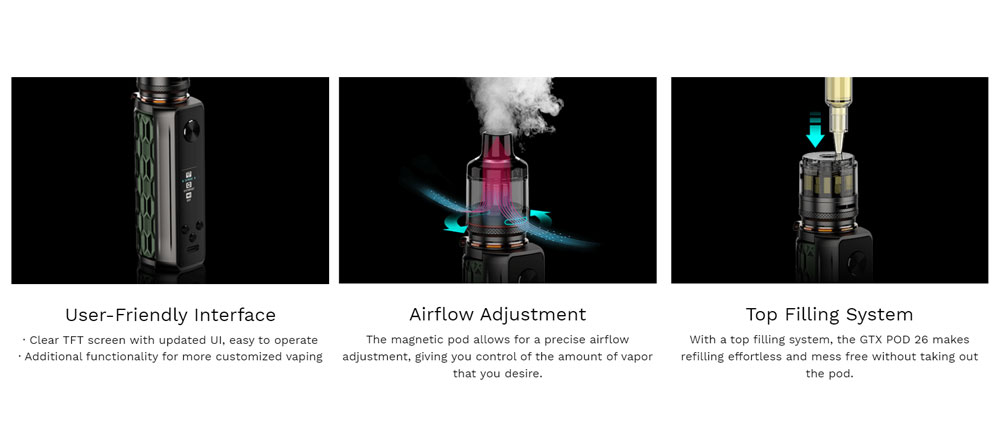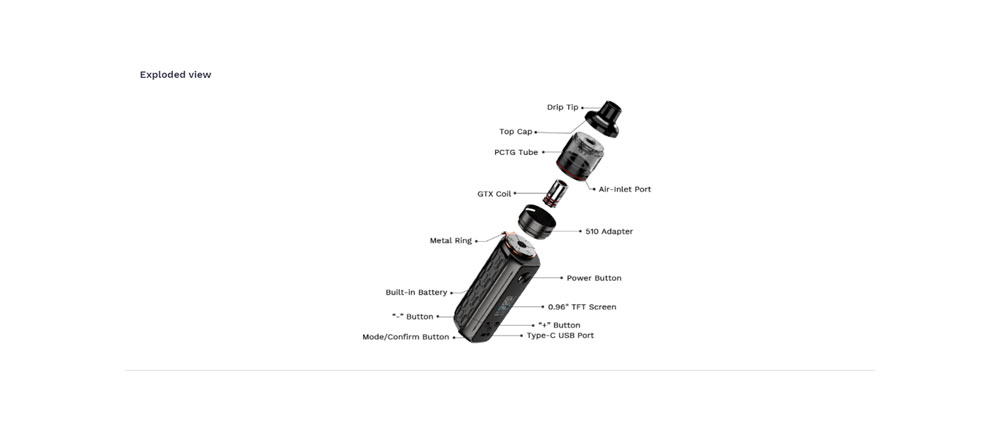 RECOMMENDED E-LIQUIDS & COILS
The included GTX pod tank uses triple silicone GTX coils and can be used with both high VG and VG:PG 50:50 e-liquids.
High VG E-liquids: Use 0.2Ω or 0.3Ω GTX coils (included)
50:50 E-liquids: Use 0.6Ω, 0.8Ω or 1.2Ω GTX coils (not included)