Aspire Breeze 2 AIO Price in Pakistan
Aspire Breeze 2 AIO Pod is available in Pakistan at a price of Rs 4,499/-. You can order it from our website or visit our outlet stores in Karachi.
Aspire Breeze 2 AIO Pod review & specs:
It has beautiful and light packaging with eye-catching aesthetics. It is convenient and portable.
Let's explore some of the key specs of this kit. 
It features a Micro USB Changing Port with a refillable pod holding 3mL Juice.
It can be operated by a standard button operation, utilizing direct voltage-based output.
It has 0.6ohm and 1.0ohm Breeze U-Tech Coils for a better vape sensation with a magnetic Pod Connection. 
It features Top-Fill Method to get its pod refilled.
 It is constructed from an Aluminum Alloy body with a luxurious satin finish and a PEPG tank section for durability.
Note: Install and Prime Coil Before Use.
Pro tip: After filling up the pod, wait for 10 minutes and start vaping.
It has a fire button, which offers both manual and auto-activation. Its sensor helps you draw the smoke without pressing the button.
Battery:
It features an Integrated 1000mAh Rechargeable Battery that supports your vape for a longer time. It provides Overheating Protection to your device and prevents it from burning. 
Pod Details:
To prevent leaking, the top Filling Mechanism refills the pod, one of the simplest methods to fill a pod.
Design:
It is available in 7 different shades: Rainbow, Gold, Camo, Black, Grey, Red and Blue. You can choose according to your preference.
Its structure is very aesthetic, which helps users grab it effectively. Its sleek metallic look will make you fall in love with the design. 
Check out the Aspire Breeze 2 infographic to help you better understand how the product works!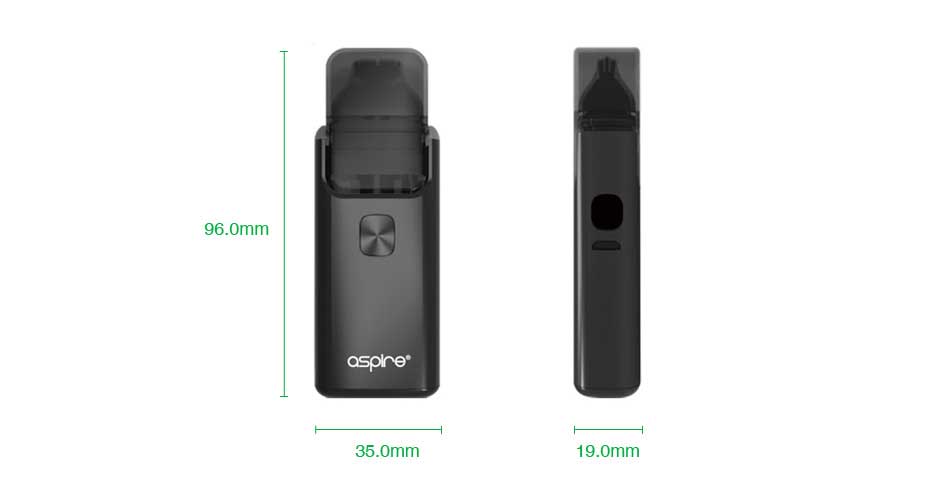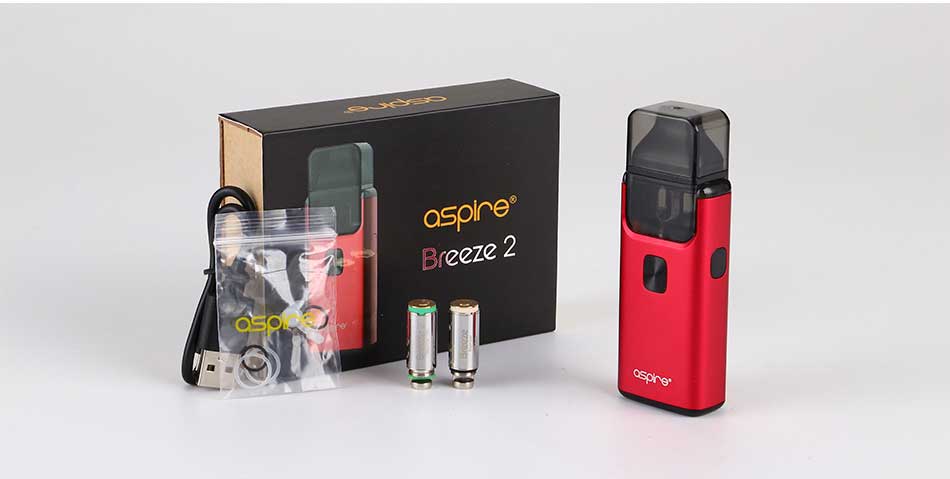 Aspire Breeze 2 Ultra Portable System Features:

Dimensions: 96mm by 35mm by 19mm
3mL Maximum Juice Capacity
Integrated 1000mAh Rechargeable Battery
Direct Voltage-Based Output
Single Fire Button Operation
Aluminum Body Construction
PEPG Material Tank Section
Top-Filled Method
Drip Tip Plastic Cap
Breeze U-Tech Coil Technology
0.6ohm Breeze U-Tech Coil
1.0ohm Breeze U-Tech Coil – caters to Nicotine Salts
U-Shaped Cylinder Structure
MicroUSB Charging Port
Note: Install and Prime Coil Before Use.
Available in Black, Grey, Red, Blue, Gold, Rainbow, Camouflage
Includes:

1 Breeze 2 AIO System
1 1.0ohm Breeze U-Tech Coil
1 0.6ohm Breeze U-Tech Coil
1 MicroUSB Cable
1 Silicone Seal
Spare O-Rings
Instructional Manual
Quick Links :
Vapes
E-Liquids
Nic Salts
Tanks
Accessories 
Special Sale