Kylin M RTA Tank
Discover the KYLIN M RTA by Vandy Vape, integrating a spring-loaded clamp-style build deck for mesh configurations and honeycomb top-airflow control to create a rebuildable tank that is sure to take the vape industry by storm. Ergonomically crafted with a newer chassis design than the previous Kylin series, the Vandy Vape KYLIN M has a maximum capacity of 4.5mL with threaded top-fill.
The newly designed KYLIN M RTA Tank is now available online in Pakistan. Price PKR:5,999/- Made by Vandy Vape.
Kylin M RTA Review And Design:
Top Filling of Kylin M RTA 
You can fully open this tank for filling.
The top cap can be open at any angle to refill the juice.
The inner juice diversion channel can import the juice.
Rotate to take out the atomizer, replace the mesh coil easily in two steps
Ceramic shrapnel design in the build deck.
Adaptive compression based on different cotton volumes can reduce the risk of partial burning.
Long-lasting mesh style coil.
Extraordinary vaping experience with excellent flavour.
Top honeycomb airflow intake, anti-leaking.
Honeycomb intake airhole +trapezoidal airflow intake channel to gather vapour and experience the excellent flavour.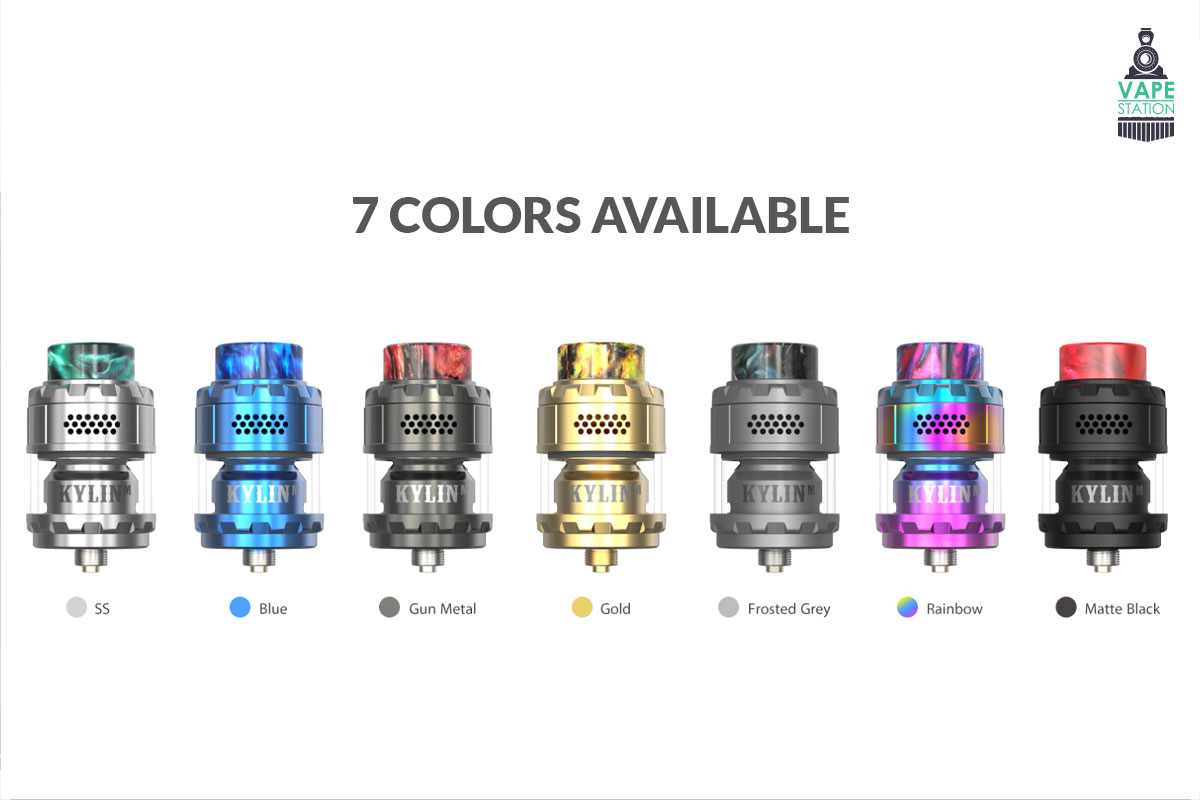 The Kylin M 24mm RTA continues the current mesh-style coil configuration, with an added ceramic block within the build deck. Each mesh sheet is conveniently side-secured via Phillips screws, activating the dual clamps on each side of the terminal to ensure a strong connection. The mesh heating element heats rapidly and evenly, vaporizing the juice within the cotton wick, mounted on the spring-loaded ceramic support, maintaining ideal contact for efficient vaporization.
The top section of the structure supports twenty (20) air holes with a honeycomb-style intake that travels down into the central atomizer chamber.
This tank is made for exuberant cloud production while maintaining high-level flavour recreation.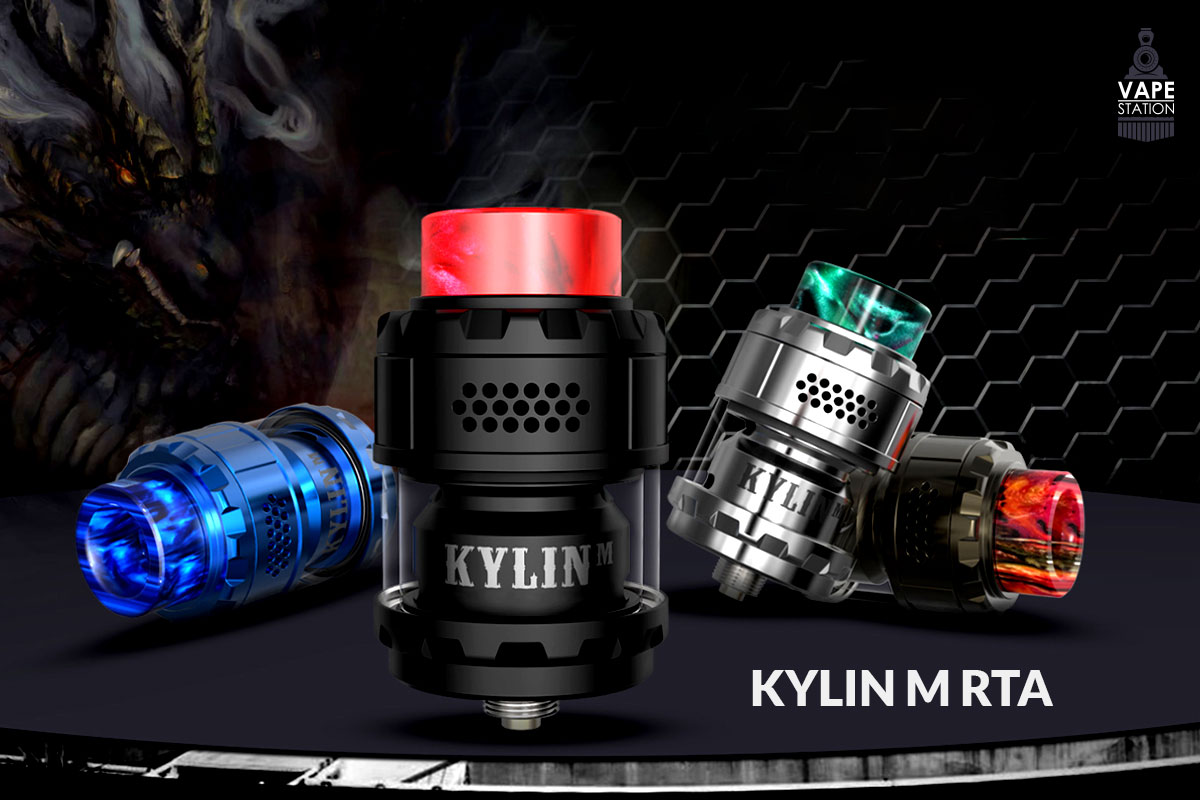 PRODUCT SPECIFICATIONS
24mm Base Diameter
3mL Standard Juice Capacity & 4.5mL Expanded Bubble Capacity
Pyrex Glass Reinforcement
Superior Stainless Steel Construction
Dual Bored 20-Multihole Top Airflow Control Ring
Unique Single Mesh Heating Element Layout
Kylin M RTA Tank Structure
Detachable Structure
Airflow channels are slanted down.
A Profile Style build Deck.
You can screw and unscrew the tank from the deck.
Includes:
1 x Kylin M RTA
1 x Accessory bag
1 x User Manual
1 x 0.2Ω Mesh Wire
2 x 0.15Ω Mesh Wire
2 x Cotton laces
1 x 4.5ml Bubble glass tube
1 x Resin Drip Tip
Quick Links :
Vapes
E-Liquids
Nic Salts
Tanks
Accessories 
Special Sale