Uwell Kalmia Pod System Kit Price in Pakistan Review & Specs:
The Uwell Kalmia pod kit is ideal for those that want a convenient device that's easy to use. It features a 400mAh battery that's built in, so you won't have to worry about buying extra batteries or external charging. There's also a 1.2 Ohm mesh coil built into the included 1.6ml refillable Kalmia pod, which delivers an authentic MTL (Mouth To Lung) inhale.
A great way to try vaping for the first time or a handy device to take with you when you don't want to carry your main set-up on a night out.
Keeping things simply but tasty, the Uwell Kalmia Pod Vape Kit would be an excellent choice for both beginners and experienced vapers on the go.
Compact design
Inhale activated
1.6ml refillable pod
Built-in 1.2ohm coil
400mAh battery
Compatible with 50/50 and high PG e liquids
Go for a stylish design with the Uwell Kalmia Kit:
There is no denying that the Uwell Kalmia Pod Kit is designed not only to work exceptionally well but also to look and feel good. The sleek and compact shape makes it perfect for vaping on the go – you can carry it in your backpack, bag, or even in your pocket. The brand prepared several stunning finishes – you can choose from Mysti Black, Gentle Pink, Calm Cyan, Innoc White, Serene Blue, or Youthful Green. Which one is your favorite?
Comes With:
Uwell Kalmia Device
2 x Uwell Kalmia Pod
USB-C Charging Cable
User Manual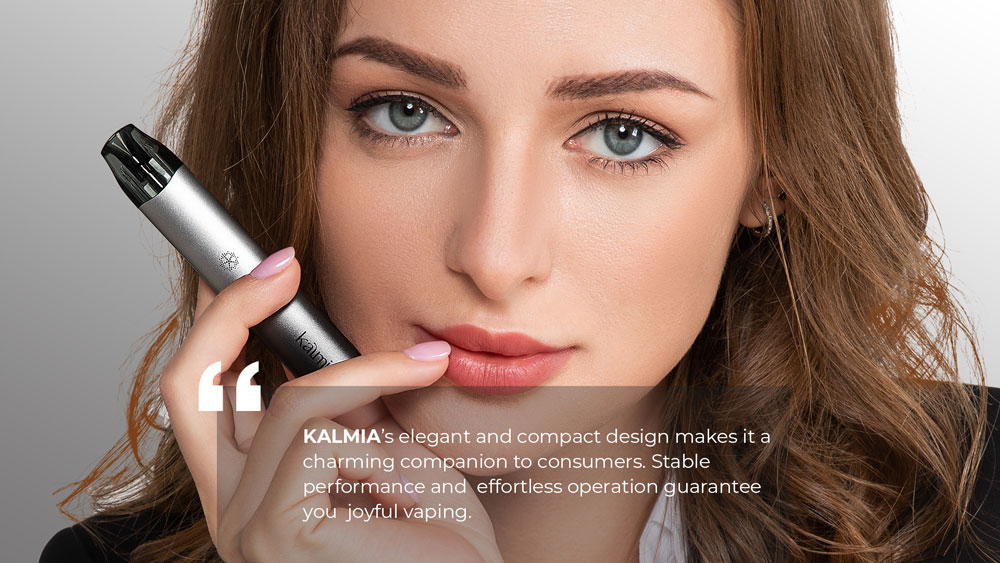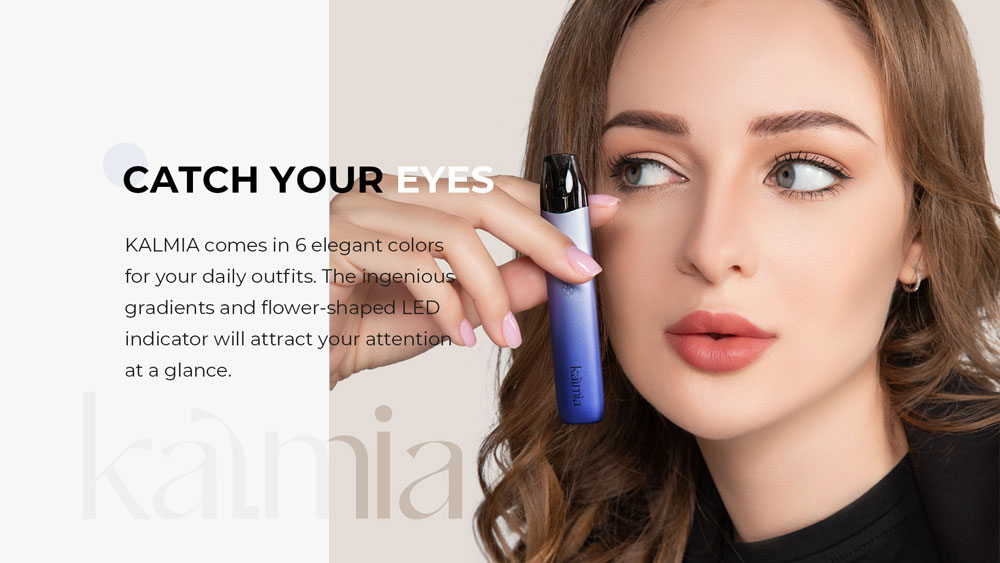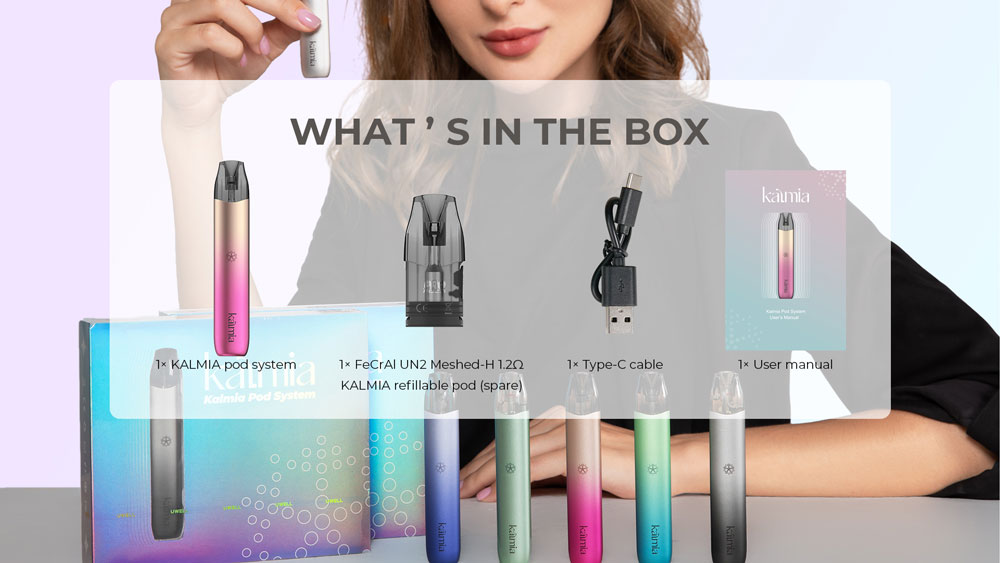 Quick Links :
Vapes
E-Liquids
Nic Salts
Tanks
Accessories 
Special Sale