Vaporesso XROS 2 Pod Kit in Pakistan
Vaporesso XROS 2 Pod Kit is now available online in Pakistan for a price of Rs. 5,499/-.
The XROS 2 is an elegantly simple yet satisfying pod kit from Vaporesso, one that offers fuss-free, flavoursome MTL vaping with a luxurious and durable finish.
With its sleek, compact form-factor, the XROS 2 kit feels lightweight yet solid in the hand and is discreet enough to carry everywhere. Its built-in 1000mAh battery ensures all-day vaping, assisted by super-fast USB-C charging.
With no buttons to press or settings to adjust, the XROS 2 kit's autodraw mode means you only need to take a puff as you would a traditional cigarette, making it ideal for newer vapers. Or you can fire the device with the illuminated 'Halo' button. A coloured LED light on the fascia lets you know how much battery life you have left.
The updated XROS pod comes with a fixed 1.2ohm coil preinstalled for a superb MTL (mouth-to-lung) sensation and employs Vaporesso's SSS Leak-Resistant Technology and a top filling system to ensure refills are quick and clean. And when your coil's performance drops, simply replace with a new XROS 2 pod.
Simple, stylish and long-lasting, the XROS 2 is as easy to use as it is satisfying and is ideal for use with classic, 50/50 and nic salt e-liquids.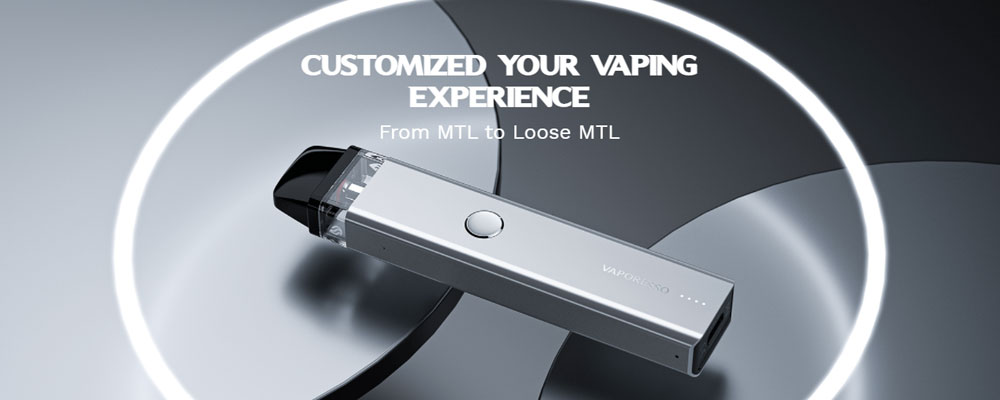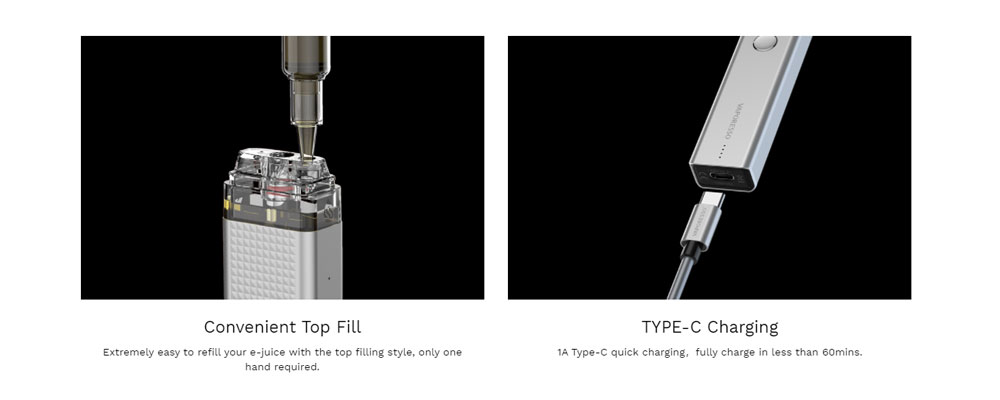 FAQS
Q: What e-liquid can you use in the Xros 2?
Ans: The Xros 2 and Xros pods are best used with e-liquids and nicotine salts with a 50:50 VG:PG ratio.
Q: Is the Xros 2 a Mouth-to-Lung device?
Ans: Yes. The higher resistance coils in Xros pods make it perfect for Mouth-to-Lung vaping. See MTL v DL for more information.
Q: What is bypass power?
Ans: Bypass power delivers the full power of the battery to the coil without being moderated by the chipset. This means power output will be higher when the battery is fully charged and lower as the battery level drops. See Advanced Vaping Modes for more information.
Q: Can I charge my Xros 2 overnight?
Ans: Lithium batteries should not be left unattended when charging. It is also important to use an appropriate charger, such as the Veho Plug Adaptor. For more information see our battery safety infographic.
Q: How long do Xros pods last?
Ans: The key element to how long a pod lasts is the coil in the pod. This depends on a number of factors such as how frequently you inhale and how long you inhale.
However, you can maximise the life of the coil by allowing the e-liquid to soak in before using it for the first time, by using e-liquid with the correct VG:PG ratio and by keeping the pod topped up. With care, the pods should last anything from a few days to a week or more.
Q: What does SSS technology mean?
Ans: SSS stands for: Seal comprehensively, saturate properly, store safely and is a leakproof technology used to prevent e-liquid escaping from the pod to prevent wastage or mess.