Vaporesso XROS 2 16W Pod Price in Pakistan
Vaporesso XROS 2 review & specs:
Discover the Vaporesso XROS 2 16W Pod System, featuring a 1000mAh battery, dual firing systems, and compatibility with both the Mesh and Regular XROS Pods. Adopting an aluminum alloy chassis, the body is slim and lightweight, making the XROS 2 Pod System perfect for those traveling or on the go. Delivering superior vaping from the 11W or 16W output, depending on the type of pod used, the XROS 2 can last throughout the entire day and work off a draw-to-fire or button-activated firing system.
It has beautiful and light packaging with eye-catching aesthetics. It is convenient and portable.
Let's explore some of the key specs of this kit. 
It features a Type-C Charging Port with a refillable pod holding 2mL Juice.
Its colored LED light on the fascia lets you know how much battery life you have left.
It features an Adjustable Airflow System that can Rotate the pod.
It has two features, Auto-Draw or Button Firing Design; both are best for vaping.
It has a 1.2ohm coil preinstalled for a superb MTL (mouth-to-lung) sensation.
It features SSS Leak-Resistant Technology.
It has a Coil resistance of 0.8 ohm-1.2 ohm.
It features 3 Color LED Light Indicator and E-juice viewing window, which helps you know about the vape.

Note: Install and Prime Coil Before Use.
Pro tip: After filling the pod, wait 10 minutes and start vaping.
It has a fire button, which offers both manual and auto-activation. Its sensor helps you draw the smoke without pressing the button.
Battery:
It features an Integrated 1000mAh Rechargeable Battery that supports your vape for a longer time. It provides Overheating Protection to your device and prevents it from burning. 
Vaporesso XROS 2 Pod Details:
To prevent leaking, the pod gets refilled by Top Filling Mechanism, the simplest method to fill a pod.
Watts:
It has an 11-16W Wattage Output Range, which is best for any vape. The Wattage adjustment allows the user to select the desired output depending on the nicotine strength and flavor they choose. Higher wattages burn out and reduce the battery life.
Vaporesso XROS 2 Design:
It is available in 6 different shades Black, Space Grey, Lime Green, Silver, Orange Red, and Grape Purple, which you can choose according to your preference. It is constructed from Stainless Steel Chassis.
Its structure is very aesthetic, which helps users grab it effectively.
Includes:
1 Battery
1 0.8ohm Pod
1 1.2ohm XROS Pod
1 Type-C USB Cable
1 User Manual
1 Warranty Card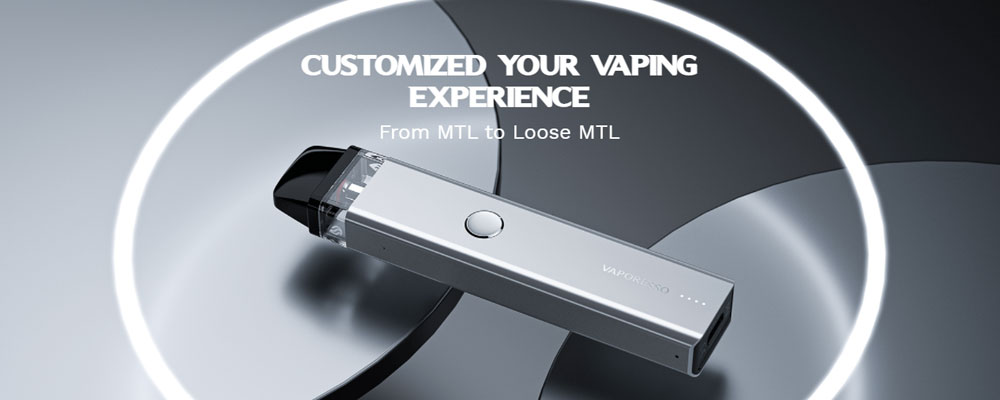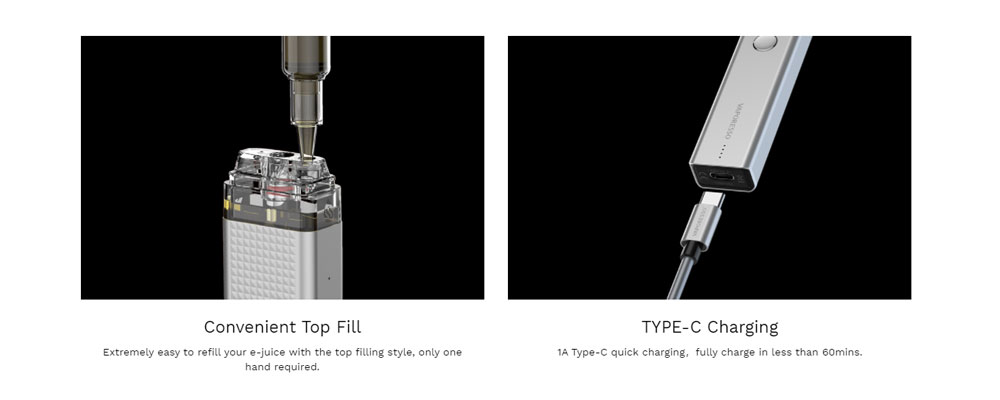 Quick Links :
Vapes
E-Liquids
Nic Salts
Tanks
Accessories 
Special Sale