Vaporesso Xros 3 Nano Pod System Kit 1000mAh Price in Pakistan Review & Specs:
The Vaporesso XROS Nano pod kit is the perfect device for vapers who demand convenience and portability without sacrificing performance. This sleek and ultra-compact device is designed with simplicity in mind, making it easy for both novice and experienced vapers to enjoy their favourite e-liquids on the go.
The XROS Nano features a built-in 1000mAh battery, providing long-lasting power for all-day vaping. The Nano's Pulse mode ensures reliable firing and vapour output even with a low battery while extending battery life for up to 48 hours on one charge.
The device comes equipped with 2ml XROS 0.6ohm and 0.8ohm pod cartridges, which are easily refillable while the device itself is compatible with all of Vaporesso's renowned XROS series of fixed-coil pods for a spectrum of resistances and vaping styles. The pods feature Corex Heating Technology for incredible flavour and SSS Leak-resistant technology to ensure zero leaks and clean and simple refills. The Nano's adjustable airflow system allows for a customizable vaping experience, letting you find your perfect draw, while the device's automatic draw-activated firing mechanism eliminates the need for any fire buttons or settings.
The XROS Nano's ergonomic 'matchbox' design fits comfortably in the palm of your hand, making it a perfect option for vapers who are always on the move. When not in use, the handy included lanyard puts your XROS Nano always within easy reach. The device is available in a variety of eye-catching colours, allowing anyone to express their personal style while enjoying a super-satisfying vaping experience.
We recommend using 50/50, Nic salt or high PG E-liquids
Features:
Compact matchbox pod system
MTL/RDTL vaping
1000mAh built-in battery
USB Type-C charging (cable included)
Buttonless auto-draw activation
2ml refillable pods with built-in coils
Adjustable airflow
Compatible with all Vaporesso XROS Replacement Pods
Comes with an attachable chain lanyard
Vaporesso XROS 3 Nano Pod Kit Features
Accurate Flavour, Lasting Longer
New 0.6ohm RDL Pod, Fully Compatible with the XROS Series Pod
SSS Tech, Anti Leaking
1000mah High-Density Battery
Pulse Mode, Power Boosting
It comes with
XROS 3 Nano Battery
1pc XROS 3 0.6ohm MESH Pod (Pre-installed)
1pc XROS 3 0.8ohm MESH Pod (In box)
Type-C Charging Cable
1pc Lanyard
User Manual & Warranty Card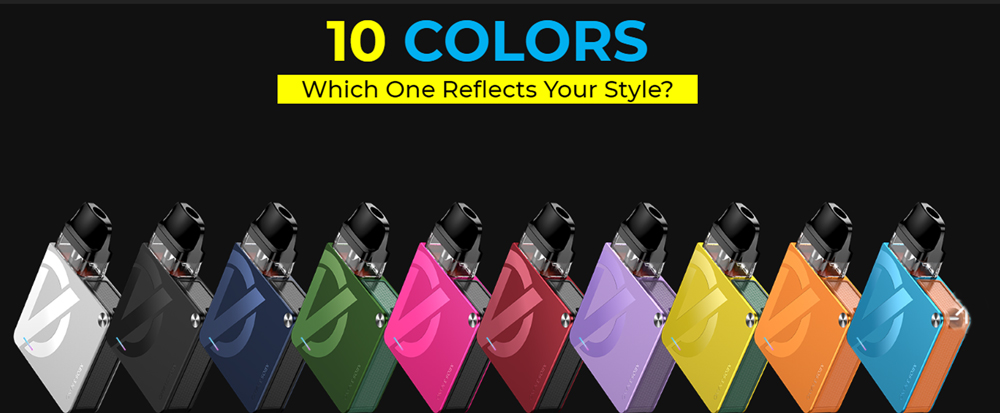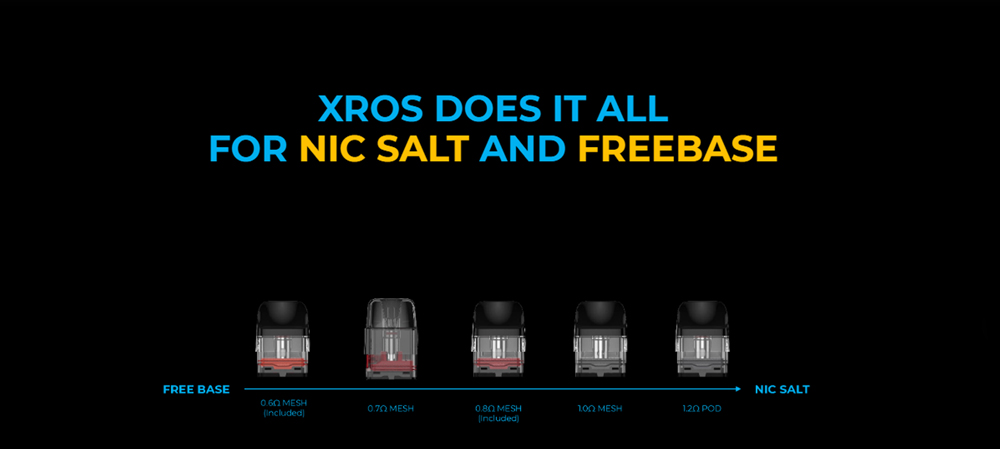 Quick Links :
Vapes
E-Liquids
Nic Salts
Tanks
Accessories 
Special Sale