Vaporlax Mate Disposable – Mango Ice 50mg (800 Puffs)
Mango Ice combines the flavour of mango with the refreshing sensation of menthol.
The newly designed Vaporlax Mate Disposable Mango Ice is now available online in Pakistan for a Price of PKR:1,699/-
Vaporlax Mate Disposable Features
The attractive design and smooth interactive sensation of Vaporlax Mate set it apart.
This sleek disposable vape pen is only 14mm in diameter and approx. 99mm in height. The sleek size makes this device very easy to carry around.
The device features a 3ml e-liquid capacity, with a 500mAh battery making it last around 800 puffs. The Nicotine strength of Vaporlax Mango Ice is 50mg/ml.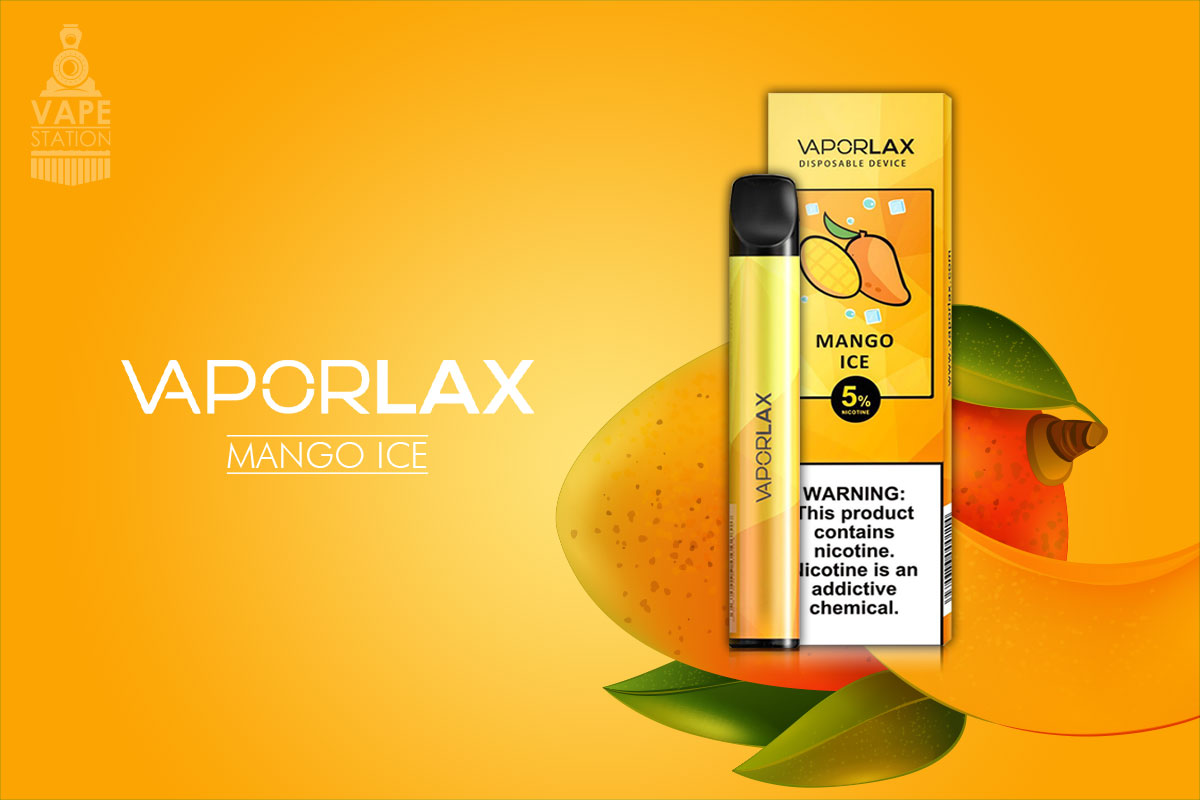 Vaporlax Mate Disposable Review
The Vaporlax Mate disposable gives great flavour with a smooth nic salt experience. They offer around 20 flavours, so you can try one after the other and keep experiencing the amazing options they have to offer.
VAPORLAX MATE disposable pod system is the quick and easy answer for your vaping requirements.
If you are a vaping enthusiast and love trying new vaping products, we offer a wide selection of disposable vape pens for you to explore.
The VAPORLAX MATE gives a consistent flavourful experience throughout its use. The device continues to maintain its smoothness and nicotine hit.
PRODUCT SP
ECIFICATION:
99.2 x 14mm Dimensions
3ml Pre-filled Pod
500mAh Integrated Battery
800 Puffs Approximately
50MG (5%) Nicotine Salt
Refreshing shell design and very summer colours
Disposable device for relaxed vape
Includes:
1 x VAPORLAX Mate Disposable Pod Device with 800 Puffs (approx)
Quick Links :
Vapes
E-Liquids
Nic Salts
Tanks
Accessories 
Special Sale