VEIIK Micko Mega Disposable – Mango ICE 35mg (800 Puffs) in Pakistan
VEIIK Micko Mega Disposable Mango ICE VAPORIZER in Pakistan, the disposable vaporiser you've all been waiting for. This draw-activated vaporiser is the perfect device for the on the go vaper, the concert attending vaper and the sociable vaper.
VEIIK MICKO MEGA is upgrade to 800 puffs, the device adopts a matte paint finish, ergonomic design, makes vape more comfortable. Two side airflows support MTL as well as lightly DTL vaping ways. Pure flavour and big vapour production. Side breathing light brings more vaping joys in bars. Now available online in Pakistan at Vapestation.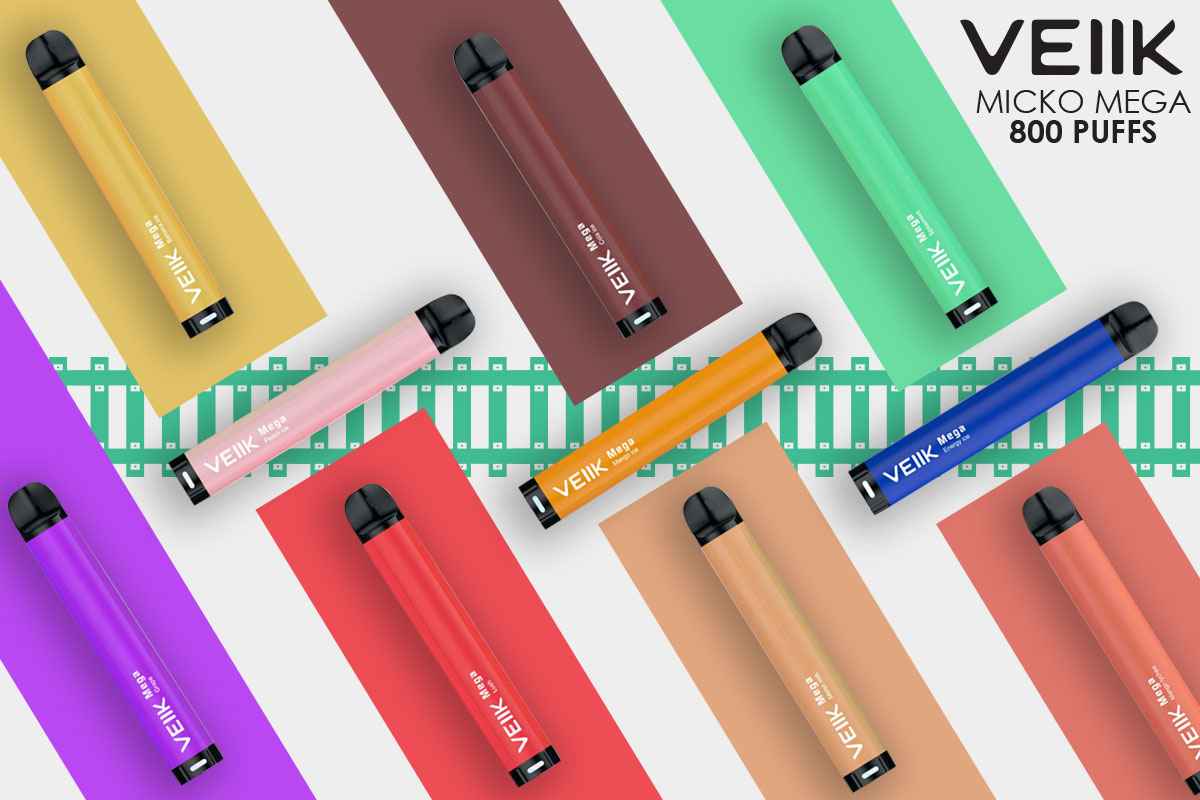 Specification:
Flavour: Mango ICE
Material: Stainless
Capacity : 2.8 ML
Battery: 500 mAh
Coil Resistance: 1.6 Ohm
Nicotine Strength: 35mg
Puffs: 800
No need to refill vape juice or charge. Just pick up, use, and discard. Get the Veiik Micko Mega flavour of your choice from VapeStation and start your pleasant vaping journey!