IJOY Katana Sub Ohm Tank in Pakistan
Check out the Katana Tank infographic to help you better understanding how the product works!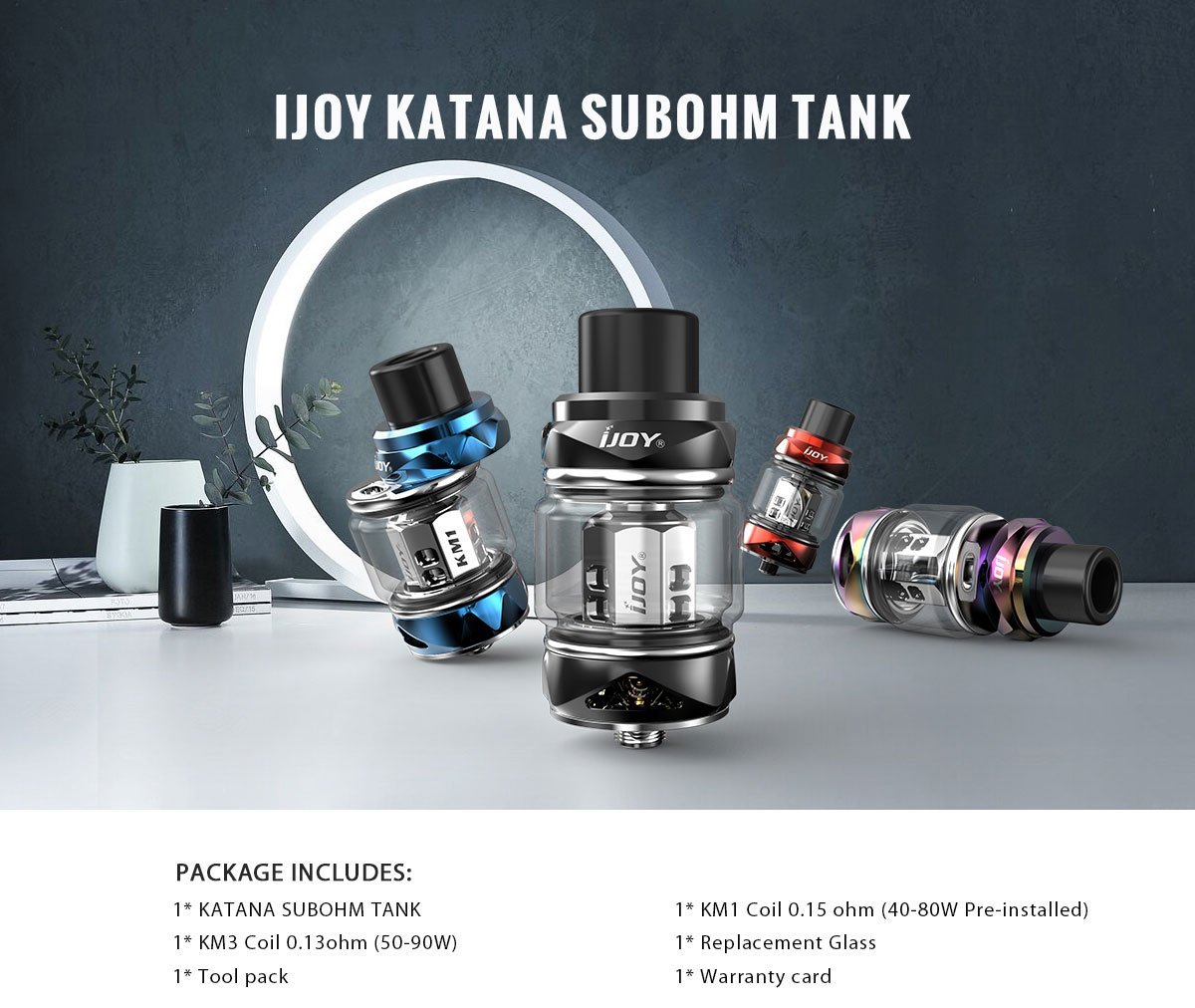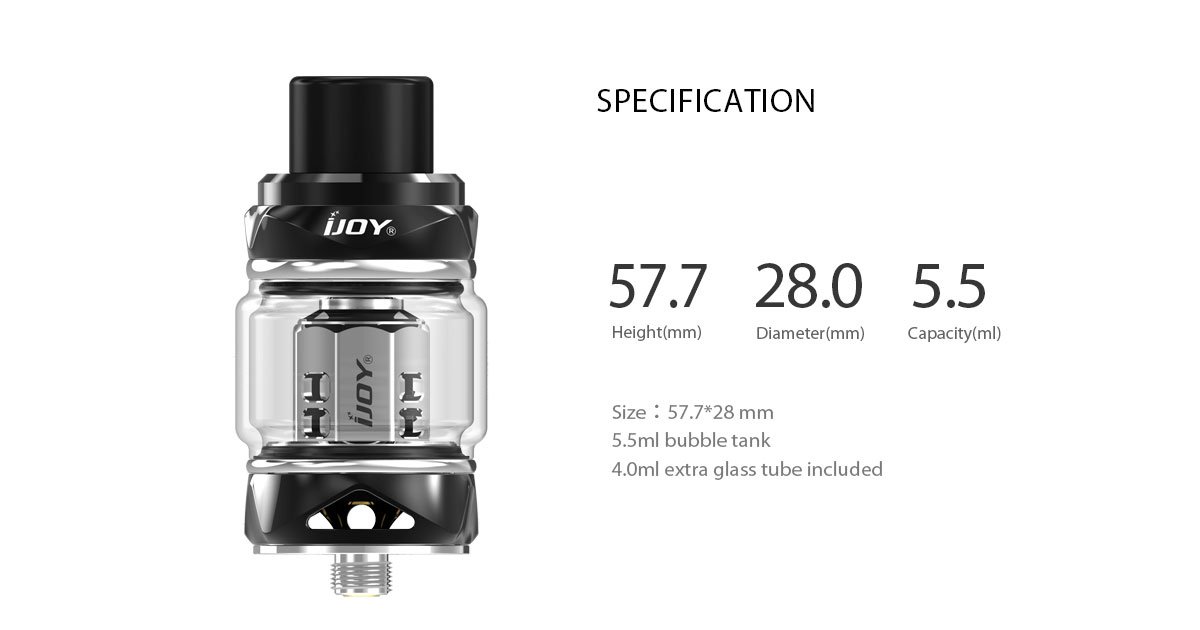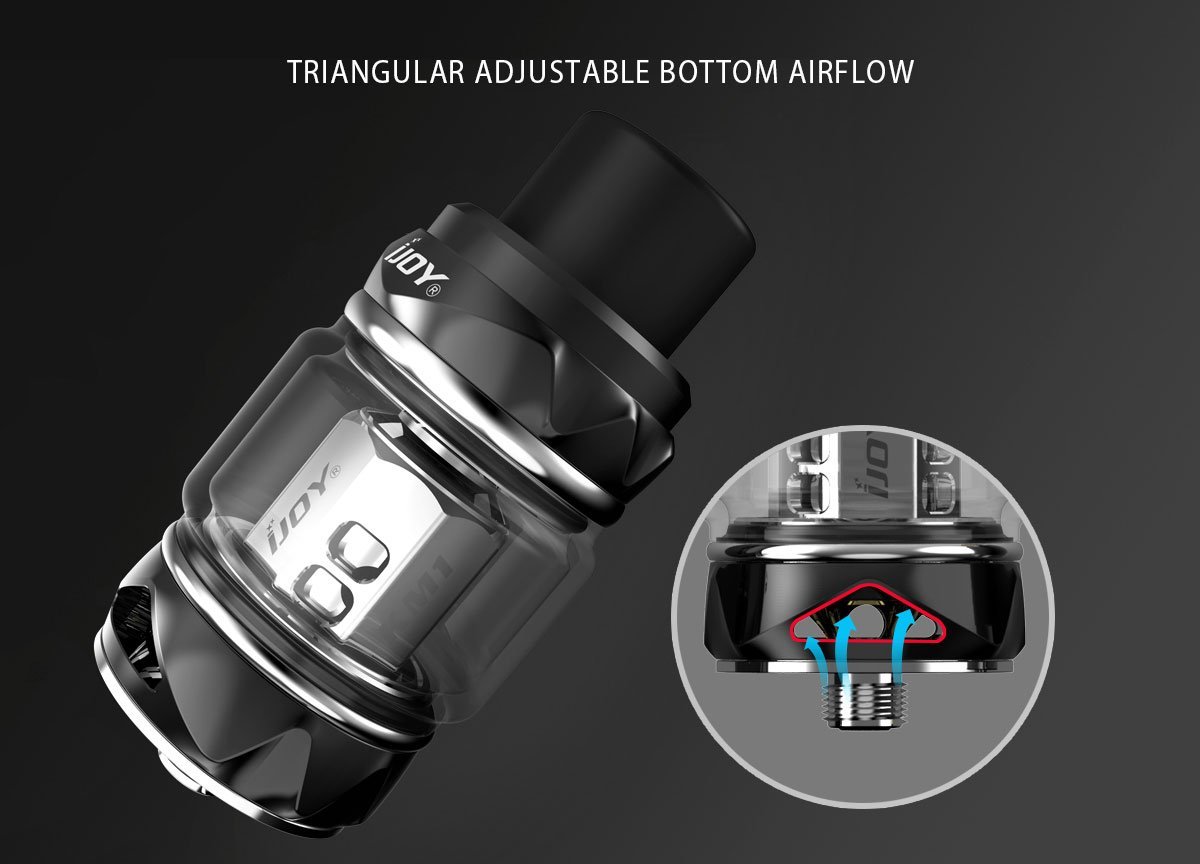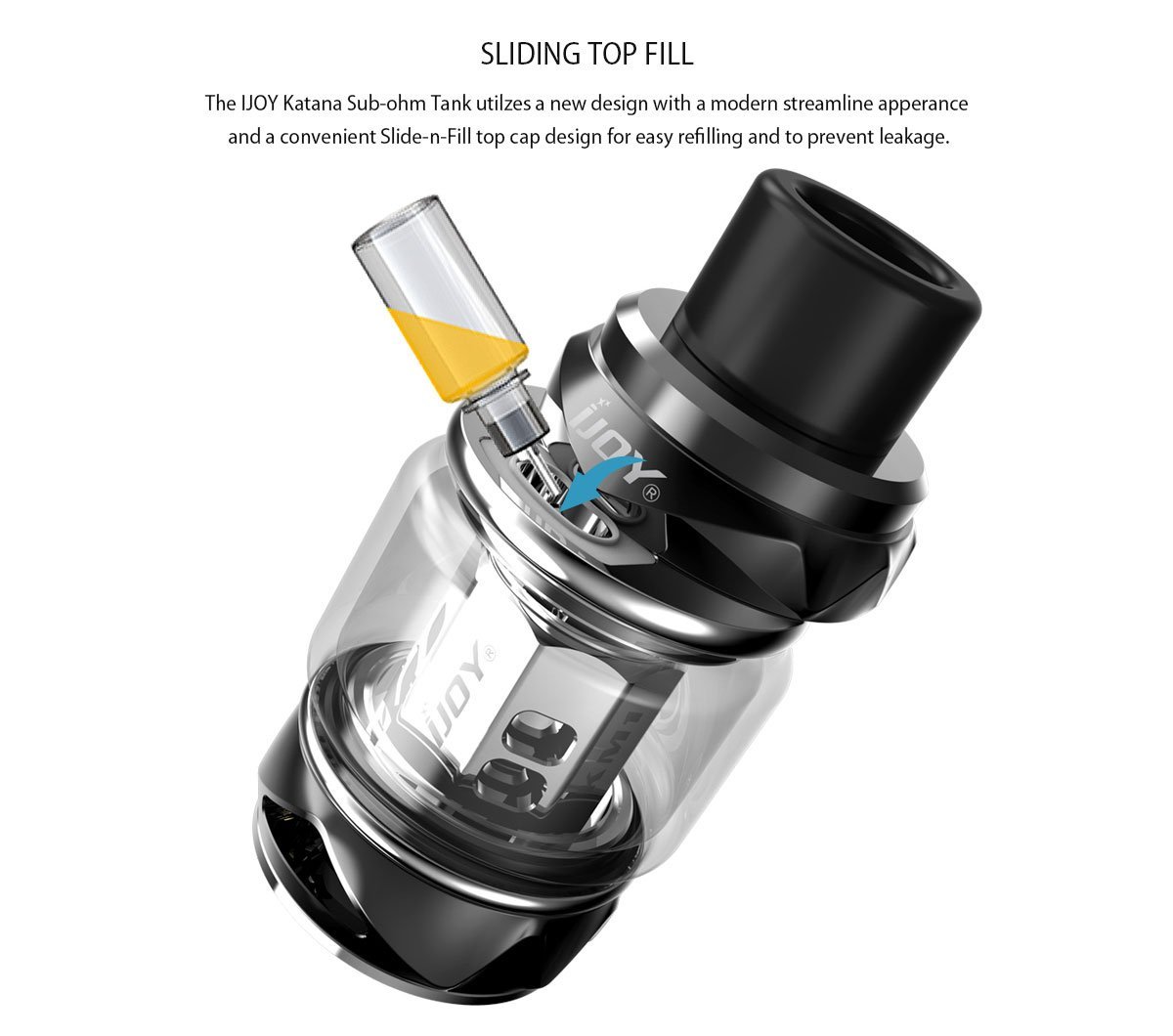 IJOY Katana Sub Ohm Tank in online sale in Pakistan by Vape Station.
The IJOY KATANA SUBOHM Tank utilizes a new design with a stylish streamline appearance. With 4ml / 5.5ml e-liquid capacity and a convenient Slide-n-Fill top cap design for easy refilling without any leakage. Compatible with the latest KM1、DM-M2、DM-M3 mesh wire coils. It also carries balanced triangular adjustable bottom airflow system for smoother vaping experience. To meet the needs of enthusiasts, we also offer you with resin and acrylic versions!
Why should you go for a sub ohm tank?
One of the main reasons sub ohm tanks are preferred by many users is due to its ease of use and maintenance. Since such tanks allow for change of coil by simply buying replacment coils and fixing them in place, rather thank going through the hassle of rebuilding the coils, which requires setting up coils, setting up the cotton and wicking. Which can be a time consuming and effort taking task.
SPECIFICATIONS:
Size: 28 x 57.7mm
Coil resistance:
KM1 coil: 0.15ohm, 40-80W
DM-M2 coil: 0.15ohm, 40-80W
DM-M3 coil: 0.13ohm, 50-90W
Capacity: 5.5ml(standard edition)/2ml(TPD edition)
Drip tip: 810
Thread: 510
 PACKAGE INCLUDES:
 1x Katana Subohm Tank
 1x KM1 mesh coil 0.15ohm (40-80W Pre-installed)
 1x DM-M3 mesh coil 0.13ohm (50-90W)
 1x Replacement glass (4ml)
 1x Tool pack
Quick Links:
Mods
Vapes
E-Liquids
Nic Salts
Tanks
Accessories 
Special Sale