JUSTFOG C601 Ultra Portable Pod System
JUSTFOG C601 Ultra Portable Pod Kit is an ingenious all-in-one pod system featuring an integrated 650mAh rechargeable battery, refillable 1.7mL bottom-fill pods, and an utilitarian swivel cap. The design of the swivel piece is suitable for lanyards or safely enclosing the pod system to prevent debris from entering the mouthpiece. The JUSTFOG C601 is a unit that subtly blends together portability, flavor, and cloud production within a compact device.
Check out the C601 KIT infographic to help you better understanding how the product works!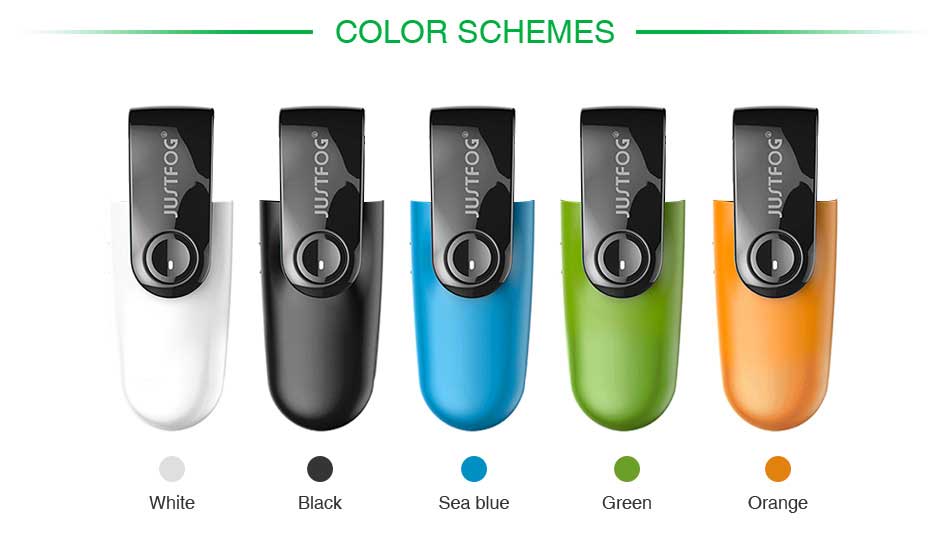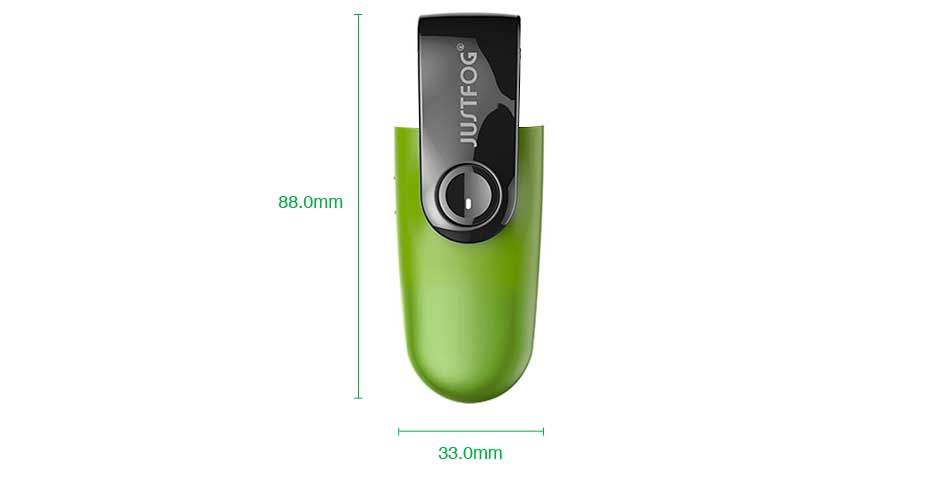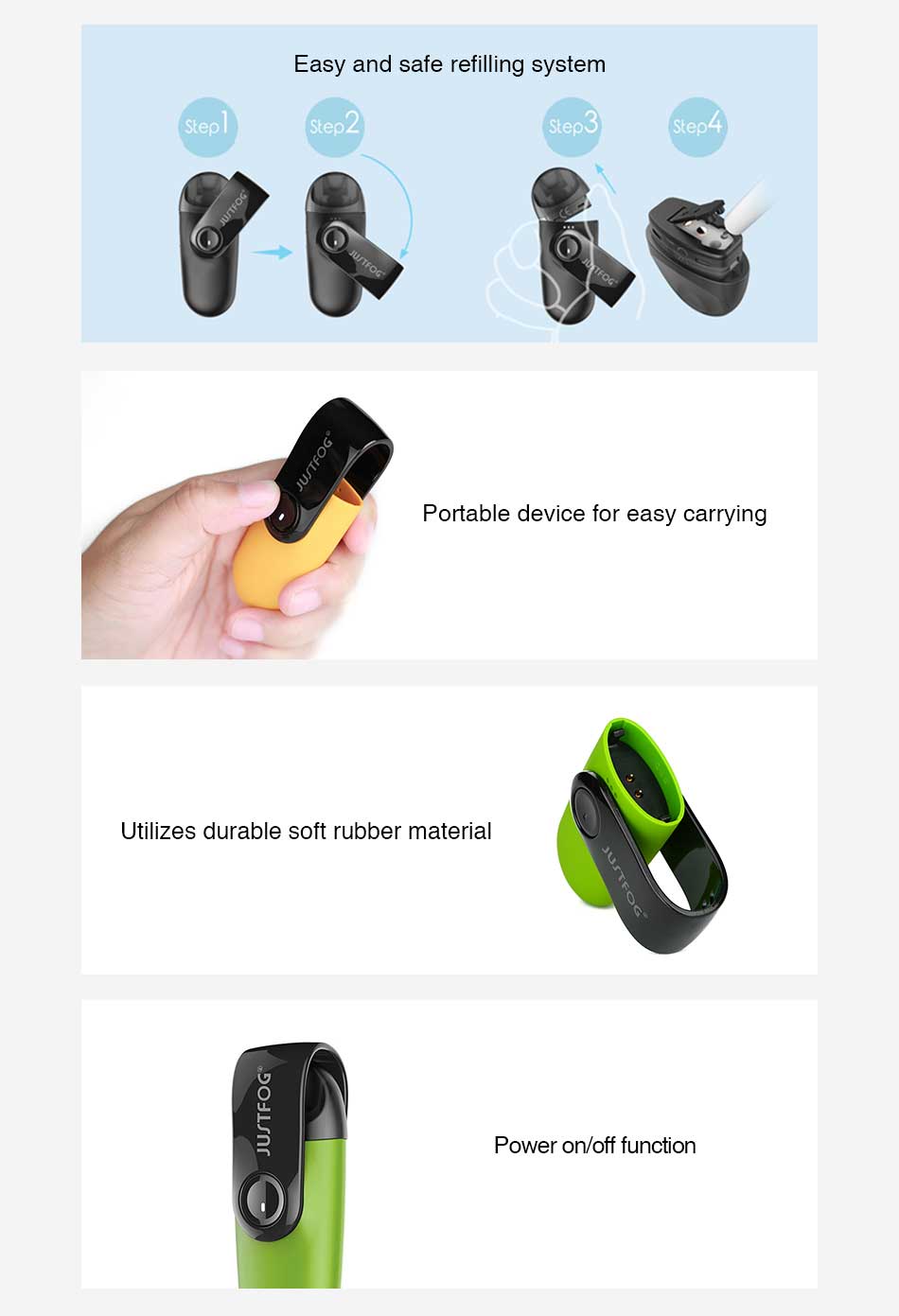 JUSTFOG C601 Ultra Portable Pod System Features:

Dimensions – 88mm by 33mm
Integrated 650mAh Rechargeable Battery
Coil Resistance: 1.6ohm
Direct Voltage Based Output
Polycarbonate Chassis Construction
Intuitive Firing Button
LED Battery Light Indicator
Refillable 1.7mL Pod Cartridge
Snap-In Connection
MicroUSB Charging
Available in White, Black, Sea Blue, Green, Orange
Includes:

1 C601 System
1 C601 Pod Cartridge
1 USB Cable
1 Manual
Quick Links :
Vapes
E-Liquids
Nic Salts
Tanks
Accessories 
Special Sale