Suorin Air Pro Pod Price in Pakistan:
This Starter Kit System is available in Pakistan at a price of Rs 5,199/-. You can order it from our website or visit our outlet stores in Karachi. It is one of the top priorities for people who love vaping.
Suorin Air Pro Pod review and Specs:
It has exquisite packaging, giving it a bold and matte look and aesthetic. It is almost 45 mm in size, making it handy and portable.
Let's explore some of the key specs of this kit. 
It features type C USB charging with a refillable pod capable of holding 4.9ml of juice. 
It offers a Magnetic Pod Connection, which prevents leakage.
It has a 5-Second Vaping Protection, which stops the vaping device from working when the current reaches beyond the limit. 
It has dual firing buttons, and a Wattage up and down controller is visible on display. The device gets closed with five presses.
It has a Bottom Fill System made up of Silicone Stoppered.

It has two modes featured on the device: Draw mode and a Bypass mode.
Pro tip: After filling up the pod, wait for 10 minutes and start vaping.
Watts:
It has a max 18W Wattage Output Range, ideal for any vape. The Wattage adjustment allows the user to select the output they desire depending on the nicotine strength and flavour they choose to use. Higher wattages burn out and reduce the battery life.
Device Protection:
This device features Short-Circuit and Opens circuit Protection as it protects against excessive currents and stops the vaping device from working when the current reaches beyond the limit. Additionally, it takes care of Over-charge Protection, saves your battery from getting overcharged, and takes care of your safety concerns.
Battery:
It features an Integrated 930mAh Battery that supports your vape for a day. It provides Overcharge Protection to your device and prevents it from burning.
It can fully charge the device within 90 minutes.
Suorin Air Pro Pod Design:
Suorin Air Pro Pod System Kit is aesthetically designed for users who love vaping. It is available in several colours: Lavender Purple, Ice Blue, Sunglow Gold, Rainbow, Lively Green, Faded Skeleton, Black, Gunmetal, Silver and Star-Spangled Red Star-Spangled Blue. 
The designs have been improved, and the body looks aesthetic and more comfortable.
It gives you the slim and compact portable experience with a more comfortable feeling.
It also Includes:
1 Suorin Air Pro
1 Suorin Air Pro Cartridge
1 USB Cable
1 User Manual
Let's look at these images to understand the functionality and operations of this device.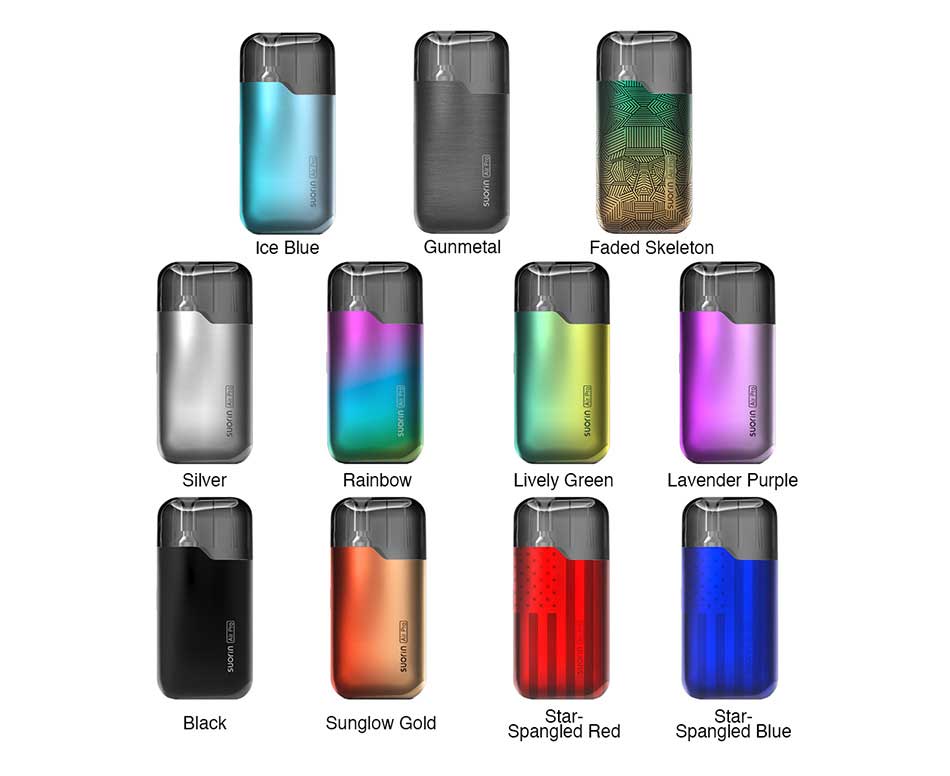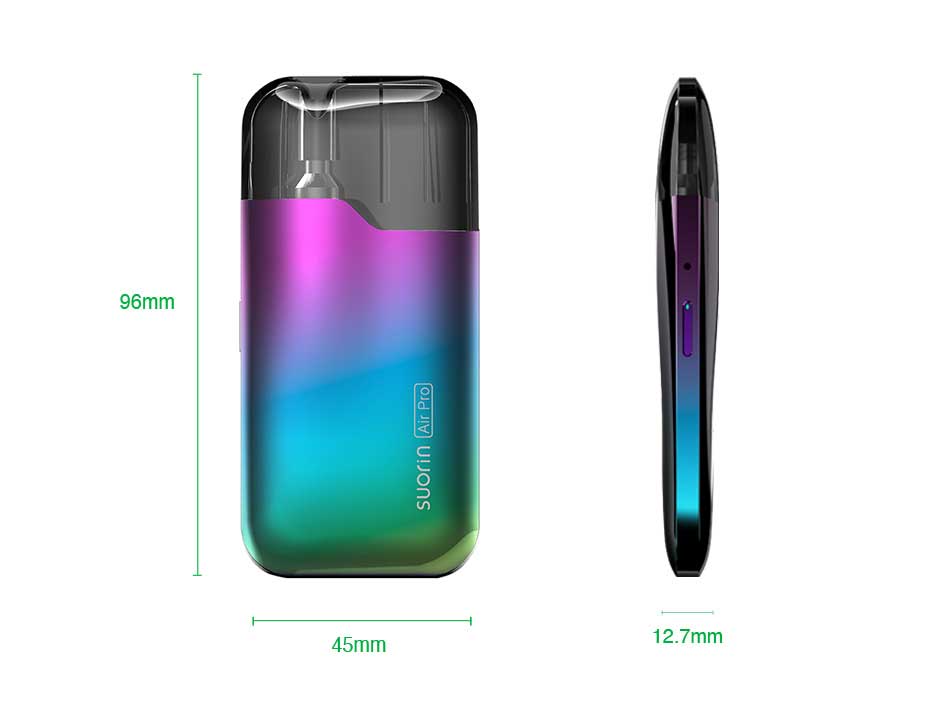 Quick Links :
Vapes
E-Liquids
Nic Salts
Tanks
Accessories 
Special Sale