GEEK Bar Disposable – Watermelon ICE 50mg (575 Puffs)
Please check out the GEEK BAR Disposable Pod Device 500mAh with crystal clear appearance. The GEEK BAR Disposable Pod Device possesses 2.4ml pre-filled e-juice with various flavor to meet your different needs. Powered by 500mAh high voltage battery, the GEEK BAR Disposable Pod Kit can provide about 575 puffs. With constant output and consistent taste system and 5% nicotine salt, the GEEK BAR Disposable Pod Kit will bring you real and smooth taste, massive Clouds and solid throat hit. Just get the GEEK BAR Disposable Pod Device got the more outstanding and ultimate flavor than other disposable pod kit. Now available online in Pakistan at Vapestation.
Check out the Geek Bar Disposable Vape infographic to help you better understanding how the product works!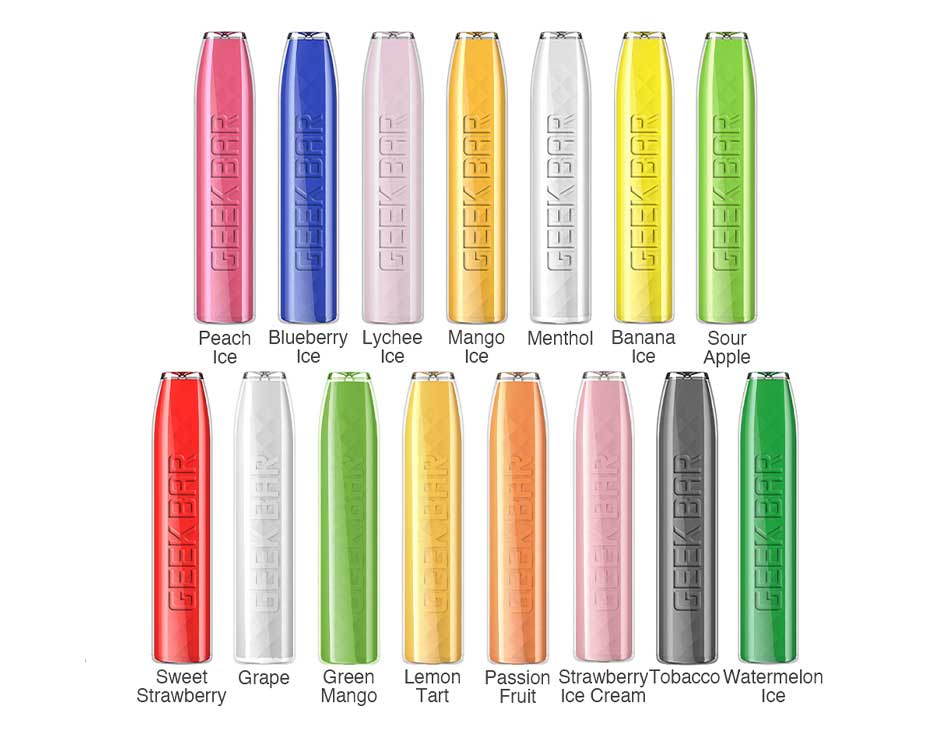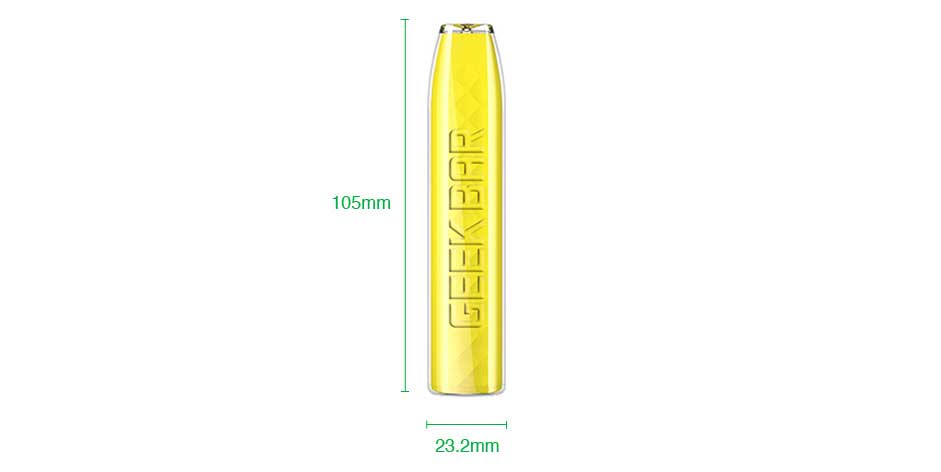 Geek Bar Specifications
Size: 23.2mm × 14.3mm × 105mm
Battery: 500mAh inbuilt battery
Pod capacity: Pre-refilled juice
Puffs: ≥575 Puffs
Nicotine content: 5%Nic Salt
Main material: PC+ABS two-colour injection
Standard resistance: 1.40-1.50ohm
Maximum power: 9W
Output: Constant voltage 3.6V output
Design
Geek Bar Disposable Vape is a superb tiny device, measuring 23.2mm by 14.3mm by 105mm. It can fit into any pocket easily and very comfortable to hold. Geek Bar is very easy to use as it is non-refillable or rechargeable. The only thing you need to do is to inhale and enjoy your vaping journey. There is a small LED light located on the base. I love the design of the device, different flavours are represented by varying fresh colours. It is prefilled with both 2.4ml of Nicotine Salt vape juice with varied strength of 5%.
Performance
Battery longevity is varying from different vaping use. Some can last 3 full days vaping and some only last 2 or less day(s) of moderate use. It delivers a pretty instant auto draw and provides a very nice throat hit.
500mAh High Voltage Battery
Real &Smooth Taste
Solid Throat hit with deep satisfaction
Stylish Design with comfortable hand feeling
Various delicious flavors for your choice
It comes with
1 x GEEK BAR Disposable Pod Device 500mAh
Quick Links :
Vapes
E-Liquids
Nic Salts
Tanks
Accessories 
Special Sale